Media Buying Briefing: How holding company media agencies employ clean rooms to secure higher 'fidelity'
April 25, 2022 • 6 min read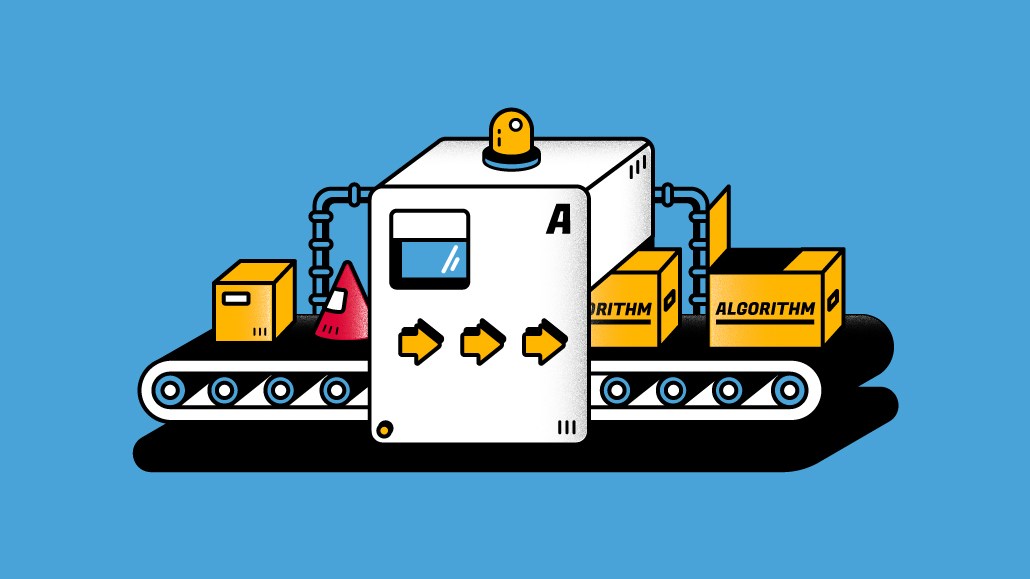 Ivy Liu
This Media Buying Briefing covers the latest in agency news and media buying for Digiday+ members and is distributed over email every Monday at 10 a.m. ET. More from the series →
The term "clean room" has exploded onto the digital media buying and selling scene much like too much dynamite used to open a safe. But its incorporation into the planning and negotiating process among marketers, their media agencies and the media/platforms, could ultimately help the consuming public in the end — if it actually results in more effective advertising that doesn't leave them feeling stalked or harassed.
That's the hope, at least, according to executives at the major agency holding company media operations. They see multiple levels of value in clean rooms:
Identifying audiences more effectively — creating higher "fidelity"
Ensuring compliance within the byzantine world of privacy rules
Creating more transparency in the process.
That said, the industry remains in the early stages of applying clean rooms, and this year's multi-billion newfront/upfront marketplaces, which is set to begin in the next few weeks, will determine what sticks and what shakes out. The holdcos' media agencies' goals are high, however.
"Clean rooms represent a logical and ethical way to create win-win value for brands and for people," said Arun Kumar, IPG's chief data & technology officer, who serves as a bridge between IPG's agencies and its Acxiom data company. "So long as the data entering the clean room and the associated use cases pass the high standards for data governance, we believe it is a smart and safe way to create better experiences for customers and value for brands and the economy."
But they're also a way to figure out what's legitimate data and what isn't, according to Mike Bregman, chief data officer at Havas Media Group. "Clean rooms are a really interesting fragmentation strategy that media partners have taken, because they don't want to share data with one another or they want to share as little as possible," he said. "They want to give you enough of that data science capability that you can create your own closed loop. And they they're all doing it in different ways."
Ultimately, the goal is to to get to figuring out ROI value, said Bregman. "Did that give me the lift in business performance that we think will make a meaningful difference to our clients?"
"Using clean rooms is one of the greatest ways to inform buying strategies at the macro and tactical levels," added Delphine Hernoux, chief data & analytics officer, North America, at GroupM's Wavemaker. "It's a great way to understand true value of exposure — as an example — and make better decisions as it relates to investments."
That's why this year's upfront will help determine how and where clean rooms will get applied, said Brad Stockton, senior vp of video innovation for Dentsu Media U.S. "With the upfront, it helps a lot from a planning perspective — being able to understand who's our real reach against our audiences and who can help us really drive that," said Stockton. And to be able to use clean rooms where it can really match our data at a super high level of fidelity. It allows us to be more accurate and smarter with our buying decisions when working within the different portfolios."
What's still not clear is on which side of planning and negotiating the clean rooms reside — or which vendors, including LiveRamp, Snowflake, Habu and others will come to dominate. In some cases, the media agencies and platforms employ their own clean rooms that "talk" to each other, but in other cases, the client also operates its own. And while Havas Media is working with LiveRamp for its clean room solution, IPG/Acxiom has built its own, and Wavemaker/GroupM and Dentsu work with whichever platform(s) their clients or media platforms are using.
"We come as a partner adding value by making suggestions to leverage new use cases or use additional clean-room solutions based on media investments since marketers will belong to several clean rooms in the future," said Hernoux, noting the efforts by Roku and Disney as examples of media companies enabling clean rooms from their end. "[It] reinforces our desire to lean [into] any solution available in the marketplace based on use cases and value."
Clean rooms among buyers, sellers and clients still have a ways to go in terms of speaking the same language, said Stockton. "The exciting thing in my eyes is what the future looks like: how do you have a common framework to then match clean room to clean room?" he asked. "When do we really start to stand these up and have much more interoperability across them? [That is] where the future of this is going, and where cleanrooms can really help from a measurement perspective."
Perhaps the most impressive part is the sheer volume of data they have to process — and advances in computer processing and storage have helped immensely, said Havas' Bregman. And as IPG's Kumar noted, Acxiom's standard clean room processes over 3 billion records. "With the work we're doing across 20-30 clients, that amounts to Acxiom supporting the processing of tens of millions of records across such second-party partnerships every day," he said.
Color by numbers
It's important that media agencies have a solid handle on how often their clients track their KPIs. Unsupervised, an AI-driven insights platform for businesses, surveyed 700 marketers about KPIs and found some gaps in knowledge and understanding. Some highlights include:
While 61 percent of respondents track social engagement and 60 percent track website traffic, only 42 percent track conversion rate, and 28 percent track return on ad spend;
23 percent track KPIs quarterly, while 38 percent apiece track either monthly or weekly;
68 percent taught themselves how to calculate and track KPIs, but only 41 percent were "very confident" they calculated them accurately;
Gloomily, one out of four expect their expenses to worsen over the next six months.
Takeoff & landing
GroupM's Wavemaker won media AOR duties for ticket vendor SeatGeek, adding to its growing list of tech company clients including Bumble, Square and Coinbase.
Stagwell acquired Polish e-commerce specialist Brand New Galaxy and will fold it into the Stagwell Media Network. The shop had been part of Stagwell's Global Affiliate Network and is the first of that network to get acquired outright.
Horizon Media landed North American media AOR duties for bottled water company Blue Triton (formerly Nestlé Waters), said to be in the neighborhood of $90 million in media spend. Separately, the independent media agency said it plans to negotiate and buy up to 15 percent of its upfront investment using alternative currencies.
Digital agency Dept plans to acquire and merge with 3Q Digital to form a new company called 3Q/Dept. The deal is expected to close before the end of June.
Direct quote
"If we look at what Apple has done so far with [its privacy compliance framework] SKAdNetwork, or ATT, it definitely feels like around the time of its launch it gathered a lot of feedback from the market, so there were quite a lot of iterations. That definitely feels like it slowed down a bit since … But there has definitely been more more talk about tightening the enforcement of these rules. How do you enforce them so that companies or players aren't trying to bypass them, or have workarounds? That's definitely an area that we see coming up."

— Shumel Lais, founder/CEO of mobile intelligence platform Appsumer, on the impact of Apple's ATT changes a year later.
Speed reading
https://digiday.com/?p=446046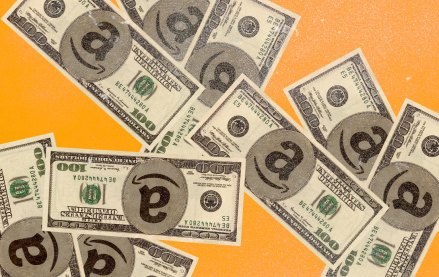 September 27, 2023 • 6 min read
The agency accused the e-commerce giant of conducting a range of anticompetitive behaviors that hurt both shoppers and sellers.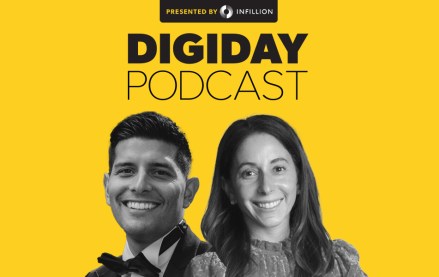 September 26, 2023 • 3 min read
In a live recording during the Digiday Publishing Summit, the news executives called for more nuanced conversations with advertisers around their brand safety concerns.
September 26, 2023 • 4 min read
After investing in one generative AI startup and suing another, the company will let customers create images on its website and an API.