Why Fidelity is hiking metaverse position in bid for young investors who may, or may not, be there
April 22, 2022 • 4 min read
•
•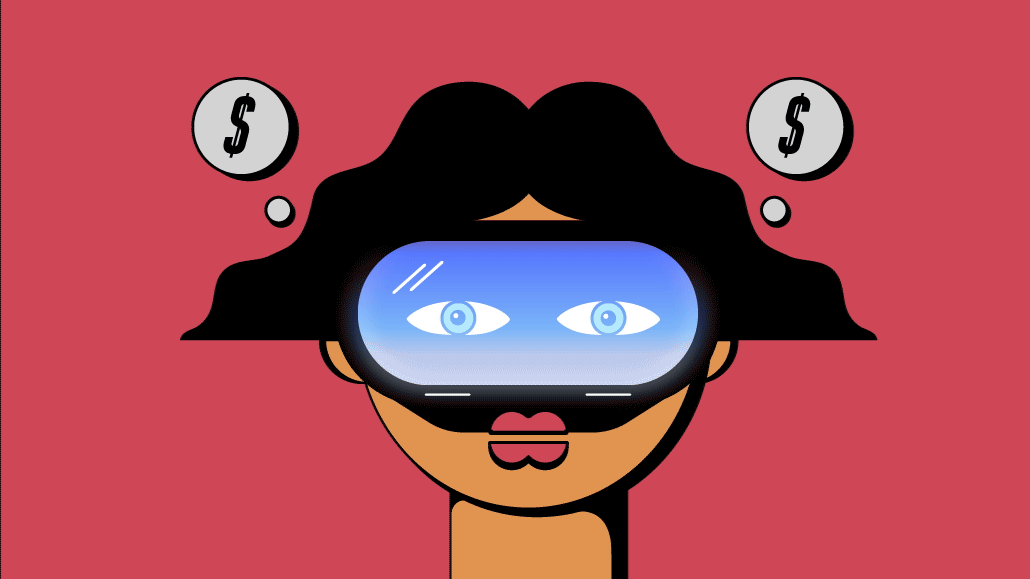 Ivy Liu
Given the struggles some legacy financial firms have with attracting younger people to use their products and services, who seem as drawn to upstart services like Robin Hood or maverick investors like Cathie Wood of Ark Invest, it's little surprise that Fidelity is staking a postion in the metaverse after dabbling there a few months ago.
But is there enough interest to justify the effort? It depends on how you define the metaverse — a question that will affect whether this is seen as a smart bet on the future of marketing, or another case of a marketer leaning too heavily into a nascent technology that really hasn't caught on with the consuming public yet.
The financial services giant, with its media agency Havas Media Group, said it has built what it calls the "Fidelity Stack" in metaverse destination Decentraland, a gamified educational experience to help the very youngest capitalists learn about the ins and outs of investing.
"The Fidelity Stack allows the next generation of investors to build their financial savvy while enjoying a unique gamified experience," said Kathryn Condon, Fidelity's head of marketing channels and emerging platforms. "More than 3.8 million accounts were opened by investors under age 35 last year at Fidelity, so it's critical that we meet this younger cohort in the spaces they're already visiting, whether that's TikTok, Reddit, or now the metaverse."
And Decentraland seems an apt moniker for a virtual financial interface with potential millennial and soon, if not already, Gen Z investors. "It's one that afforded us some of the flexibility that we were looking for, to be able to build an experience and to be able to effectively bring to life objectives around this specific initiative," said Matt Dunn, senior vp of social, content and influencer at Havas Media Group
Dunn acknowledged that some spaces in the metaverse aren't exactly teeming with potential customers, but they might still have the right customers. "When you get to platforms like Decentraland or Sandbox, it is a smaller cohort of the population that is engaging with it," he said. "But it does tend to be favorable cohort that you're looking at. They are younger [and] they usually have some degree of affluence. So there's a lot of benefit in reaching those audiences."
Though neither client nor agency would discuss the cost, securing "real estate" in metaverse environments can run into the hundreds of thousands or even millions of dollars, along with infrastructure costs.
"There is definitely a real estate investment ecosystem that is becoming sophisticated. It exists in the metaverse, just like in real life," said Dave Gross, founding partner at integrated creative shop Anchor Worldwide, who has pitched metaverse experiences to his clients as well. "They're building shopping malls and casinos. The investments are big — in the millions. But I don't think the demand is there — it's on the acquisition side, but not necessarily the utility side."
While Fidelity has made recent field trips into the metaverse, this initiative is a more permanent — for now — destination. And the gamified elements represent a means of getting younger investors to absorb more information effectively. Dunn explained that Decentraland visitors are encouraged to move up Fidelity Stack's multi-floor environment, gathering various items along the way, but also learning about ETFs (a newer form of mutual fund that's traded as a stock) and other financial tools.
Daniel Kedinger, principal and director of digital strategy at agency Mesh, said the format one chooses can affect the outcome and, in these early days, simpler may be better. "There is definitely more ground to be gained in AR experiences before jumping into complete virtual brand experiences," said Kedinger. "The vast majority of consumers already have an AR-ready device in their pocket leading to a much faster adoption rate."
Still, the big question remains: just what is the metaverse in the eye of the beholder? Answering that will determine the measure of "success," whatever that will be. Indeed, Dunn noted that we're talking about the metaverse today just like marketers and consumers were talking about the internet in the mid 1990s. Picture the now-classic conversations on NBC.
Enough said.
https://digiday.com/?p=445942
October 2, 2023 • 1 min read
•
•
The publishers who attended DPS were focused on the potential upsides of applying the technology to their operations while guarding against the downsides.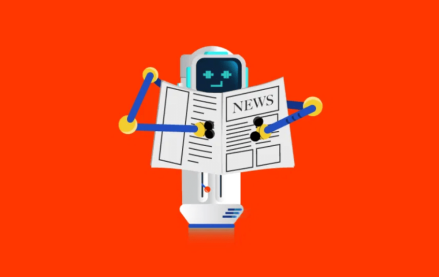 October 2, 2023 • 4 min read
•
•
Now that ChatGPT users can surf the internet for information, some publishers are reconsidering the weight of the issue.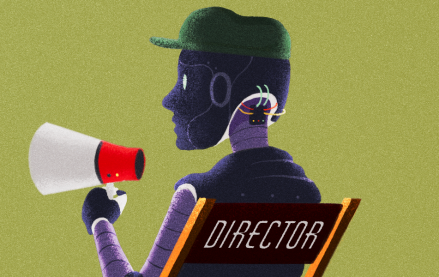 October 2, 2023 • 5 min read
•
•
As Meta makes celebrity-like chatbots, ChatGPT learned to "hear," "see" and "speak" while Spotify is piloting AI-translated podcasts.