Media Briefing: With the looming cookie apocalypse, 'fully prepared' publishers are going it alone, while others want to band together
April 28, 2022 • 11 min read
•
•
This Media Briefing covers the latest in media trends for Digiday+ members and is distributed over email every Thursday at 10 a.m. ET. More from the series →
In this week's Media Briefing, media editor Kayleigh Barber checks in on publishers' post-cookie preparations.
Half-baked
BuzzFeed Inc.'s upfront presentation gets more Complex
Congress' privacy plans, media IPOs vs. editorial investments and more
Half-baked
The key hits:
The New York Times is taking a "conservative" approach to assessing potential solutions to the third-party cookie exit.
The Atlantic is "fully prepared" for the demise of the third-party cookie and has not opted into any data consortium.
Daily Mail is expecting to use a mix of solutions and from Q4 2021 to Q1 2022 has already seen a 69% increase in cookieless programmatic revenue from deals run through 33Across, a probabilistic data alternative to third-party.
A little more than a year before Google officially starts to phase out third-party cookies in its Chrome browser — unless it delays yet again — publishers are facing the approaching deadline amid an unsettled ad tech and privacy landscape.
The publishers most confident in their post-cookie preparations seem to be the ones going it alone. But not all media companies, particularly those without a strong subscription business or shallower first-party data set, are awarded that luxury. And those latter publishers are feeling less prepared at this point.
The Atlantic and The New York Times are two publishers sitting relatively pretty thanks to their respective subscription businesses and the corresponding first-party data sets those businesses provide.
"We are fully prepared for the cookie apocalypse," The Atlantic CEO Nick Thompson told Digiday a couple weeks ago. "We have a strong, cohesive, well-organized plan to transition to first-party data that emcompasses our live events, our advertising, our consumer business and our data science team."
The New York Times, too, seems very secure in the ability its first-party data has in driving its advertising business forward. The publisher has even taken a hard stance against vendors trying to swoop in and take some of the share of the market that media companies are in position to control with their datasets in a post third-party cookie internet.
"We have a saying, 'What happens on The Times stays on The Times,'" said Lisa Howard, global head of advertising at The New York Times. "We've been on this little exploration of our own proprietary data products and I think we're bucking the trend a little bit there in that we don't work with any third-party partners on the ad targeting side. We're building it all ourselves."
But other publishers are seeking strength in numbers.
The third-party cookies' removal from all major browsers may benefit publishers by making advertisers more reliant on their audience data for targeting purposes. But given the choppy waters of the current ad tech and privacy seascape as well as the scale challenge of clean rooms as a post-cookie solution, publishers without big enough data boats could benefit from being part of an industry-wide armada.
"Industry standards should be adopted as much as possible," said Jeremy Gan, svp of revenue operations at Daily Mail. "Publishers with resources should band together and compare notes openly in terms of what is working and what is not" when it comes to available solutions.
The safe harbor of in-house solutions
Some publishers are faithfully keeping to the confines of their own first-party data and hoping that that will be enough to sustain a successful programmatic advertising business in a cookie-less future.
While The Atlantic does work with one outside vendor, revenue management platform Carbon, "we have not joined any sort of consortium of data collection across other media brands," Thompson said.
In last week's Media Briefing, I spoke with Thompson about the survey strategy his team was taking to collect first-party data from subscribers and newsletter readers that was focused not on geographical information and identity, but on people's jobs and interests. "It's one of the top priorities of the company right now," he said, because the segments of readers drawn from this data are valuable for advertisers looking for the brand association with The Atlantic name.
The Times is investing in producing proprietary tech, but mainly this is due to not finding an existing solution that's appealing enough to incorporate into its advertising business.
"We haven't seen anything that we have fallen in love with and are getting behind at this moment. But we're watching, and I think it is going to take a little time for people to figure out what works," said Howard.
The holding pattern of potential privacy regulation
At The Times, Howard is also keeping privacy and regulations top of mind, which has led to a very "conservative" approach in how much data is collected and the means by which it is collected.
"There's a lot that we could do, legislation aside. There is still a lot that we could do to track people, whether it's allowing for pixels, or tracking people from site to site, whatever, [but] we choose not to do that at the Times, because we're really trying to be on the right side of this thing," she said.
The reality that more privacy regulations, like Europe's General Data Protection Regulation and the California Consumer Privacy Act, will get passed in the coming months is what's keeping Daily Mail's Gan from claiming as much confidence in his publication's preparedness level, compared to his counterparts at The Times and The Atlantic.
"We don't know what the privacy regulation landscape will look like in 12 to 15 months, so that's a huge factor and that determines the type of solution that publishers would eventually invest in and buy into," he said.
Bridging the gap with probabilistic data
The third-party cookie's demise is splitting publishers into haves and have-nots: Those who have first-party data, and those who have not yet accumulated enough first-party data. "The goal for every publisher [will] eventually be deterministic, [which] is creating that one-to-one relationship with the end reader. But the reality is that not every publisher can do that [right now]," said Gan.
In the interim, since last September Daily Mail has been using 33Across's Lexicon technology that uses probabilistic data collected from about 800,000 websites to predict audience behavior. This helped the publisher better understand the 65% of Daily Mail's audience that visit its site using cookieless browsers — such as Apple's Safari, which is a top browser among audiences coming in from mobile devices.
From this, the revenue earned through deals using 33Across tech increased by 69% from the fourth quarter of 2021 to the first quarter of 2022, according to the company. Gan declined to share hard revenue figures.
But 33Across' Lexicon technology is only one piece of Daily Mail's cookie apocalypse preparedness plan, and there are some solutions in the market that are more appealing to Gan's team than others from a success standpoint, he said. The nature of the publication is going to put limits on which solutions he gets behind, however.
Gan used Daily Mail's breaking news coverage as an example because putting important news behind a paywall and growing a subscription base is "quite difficult," he said.
Data clean rooms might cause more confusion than comfort
One of the larger frustrations voiced by publishers at the Digiday Publishing Summit in Vail, Colo., in March was that there were too many data clean rooms to make publisher participation sustainable and worth the hassle.
"Maybe clean rooms are the solution — everybody's talking about them — but I don't know yet," said Howard. "You can have better performance on the contextual side and so the question is not, 'What is the bare minimum that we have to do in order to get by and not get our hand slapped?' It's more than that. It's about what is actually working and what do we need to do just to get the performance?"
Gan agreed that it doesn't appear clean rooms will be the solution for all publishers, especially those without a subscription or membership business in place.
"There are some publishers that are great at acquiring subscribers and that will allow them the opportunity to try solutions, such as clean rooms, because clean rooms require that log-in and that [personally identifiable information], which would then create that handshake with the end advertiser," said Gan. "But if I don't have enough PII, then it's kind of worthless, right? I can't take an email address and go and try and match with an advertiser in a clean room." — Kayleigh Barber
What we've heard
"If someone is going to convert, it takes about four months to go from Daily Brief reader to becoming a member."

— Quartz CEO Zach Seward
BuzzFeed Inc.'s upfront presentation gets more Complex
In its first upfront presentation since acquiring Complex Networks last year, BuzzFeed Inc. revealed how it is folding the publisher into its pitch to advertisers. BuzzFeed's presentation was held at The Times Center inside The New York Times' building on Wednesday, April 27 — a week before this year's four-day NewFronts event held by the Interactive Advertising Bureau kicks off on May 2. — Sara Guaglione
The key details:
The Lighthouse first-party data solution now includes data from Complex Networks.
A new festival is coming this fall, featuring BuzzFeed Inc.'s food verticals, including Complex's First We Feast.
BuzzFeed's creators program is now called Catalyst and includes the roster of creators and talent at both BuzzFeed and Complex Networks.
BuzzFeed will offer a new branded vertical video ad product for social platforms.
Other announcements at BuzzFeed's upfront included a new home vertical for Tasty coming this summer; the relaunch of HuffPost Voices; and a new BuzzFeed News award for Gen Z leaders in areas of sustainability, activism, innovation and business, called "19 Under 20."
Lighthouse
BuzzFeed's suite of data products now also provides advertisers with first-party data from Complex Networks' verticals. While advertisers had access to data from BuzzFeed and HuffPost, within the last week data from Complex Networks has been integrated into Lighthouse's tools, meaning it now includes audience data from more than 125 million "food lovers, sneaker heads, young parents, luxury shoppers – you name it," BuzzFeed CEO Jonah Peretti said during the presentation.
Food festival
BuzzFeed Inc. is combining BuzzFeed's food vertical Tasty and Complex's First We Feast for a live event called "Eat Your Feed Festival." The event, which is scheduled to take place this fall, will be a "traveling food experience," where attendees can "watch their favorite shows in person" and meet creators, said Hannah Bricker, gm of Tasty & lifestyle at BuzzFeed.
Catalyst
BuzzFeed's creators program, which currently features more than 100 creators, is now called Catalyst and incorporates creators and talent from Complex Networks. The program helps creators secure branded video deals, sell ads programmatically against their videos and generate affiliate marketing revenue. The company's goal is to double the size of BuzzFeed Inc.'s creator network this year.
Upshots
The new branded video product is an evolution of a previous one called BuzzCuts, which cut down brands' videos and optimized it for platforms like YouTube. For Upshots, BuzzFeed will produce vertical videos for brands designed to run organically on platforms including TikTok, Instagram Reels and YouTube Shorts. Any advertiser will be able to pay BuzzFeed to produce these videos.
Numbers to know
$8.2 billion: How much ad revenue Google generated from selling ads across its network of third-party sites and apps in the first quarter of 2022.
>150: Number of employees working on The New York Times' Opinion section, which has doubled in size since 2015.
$44 billion: How much money Elon Musk has agreed to pay to acquire Twitter.
What we've covered
How Apartment Therapy is using commerce to link the virtual and in-person elements of its hybrid Small/Cool event:
3,000 people attended the in-person event in its first weekend.
Apartment Therapy makes money from the event through a mix of sponsorships and commissions from sales.
Read more about Apartment Therapy here.
How Twitch streamer Blizzb3ar quit his job to become a full-time creator:
During the pandemic, Blizzb3ar started more seriously live-streaming on the Amazon-owned video platform while working a day job for military contractor British Aerospace Engineering Systems.
The Digiday Podcast interview with Blizzb3ar is the third installment in a four-part series focused on creators.
Listen to the latest Digiday Podcast here.
What happens when the monetary appeal of publishers' NFTs isn't enough?:
The secondary resale market for Forbes' recent NFT drop hasn't been robust.
There has been a slowdown in the broader NFT market.
Read more about publishers' NFTs here.
Publishers seek reader payments without the pressure of a paywall:
Quartz has joined Vox and The Guardian in moving to a non-paywalled membership model.
Vox has grown its number of contributors by 40% over the past year.
Read more about publishers' non-paywall approaches here.
Inside the relaunch of The Economist's subscription mobile app:
For $7.99 a month, The Economist's Espresso app offers a selection of the publication's output.
The app averaged around 200,000 active users per week prior to the March relaunch.
Read more about The Economist here.
What we're reading
Congress inches towards federal privacy law:
As seems to happen at least once a year, members of Congress are talking about passing a federal privacy law that would rein in companies' collection and use of people's personal information and could preempt state privacy laws like the California Consumer Privacy Act, according to The Wall Street Journal.
BuzzFeed sues to block employees' IPO-related legal action:
After BuzzFeed employees filed claims against the publisher for allegedly misguiding them on how to sell shares in last year's IPO, BuzzFeed has filed its own lawsuit in an effort to block the claims' arbitration, according to Bloomberg.
The conflict between media company IPOs and editorial investments:
BuzzFeed's stock market debut and subsequent culling of its newsroom offers a case study for the concern that, as digital media companies look to go public, the public investor scrutiny will pressure the publishers into downsizing their editorial operations, according to Nieman Lab.
https://digiday.com/?p=446494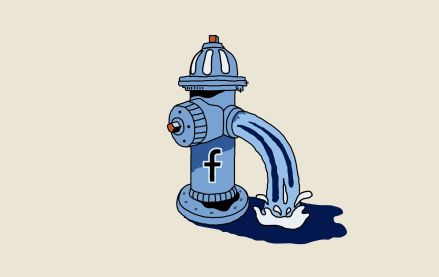 October 4, 2023 • 5 min read
•
•
Publishers are still feeling the effects of a change Facebook made in May that caused a steep decline in referral traffic. Nearly four months later, publishers aren't sure when — or if — that traffic will come back.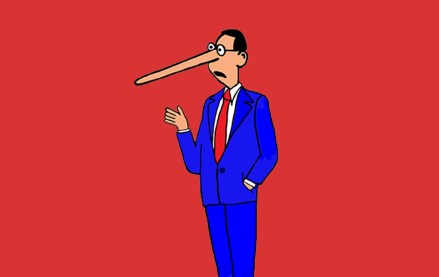 October 3, 2023 • 7 min read
•
•
A new definition for MFAs is available but the vague nature of the guidelines is leading to a lack of standards that might prevent adoption.
October 2, 2023 • 1 min read
•
•
The publishers who attended DPS were focused on the potential upsides of applying the technology to their operations while guarding against the downsides.