Media Briefing: Publishers' new headache is sorting out clean room support
April 14, 2022 • 11 min read
•
•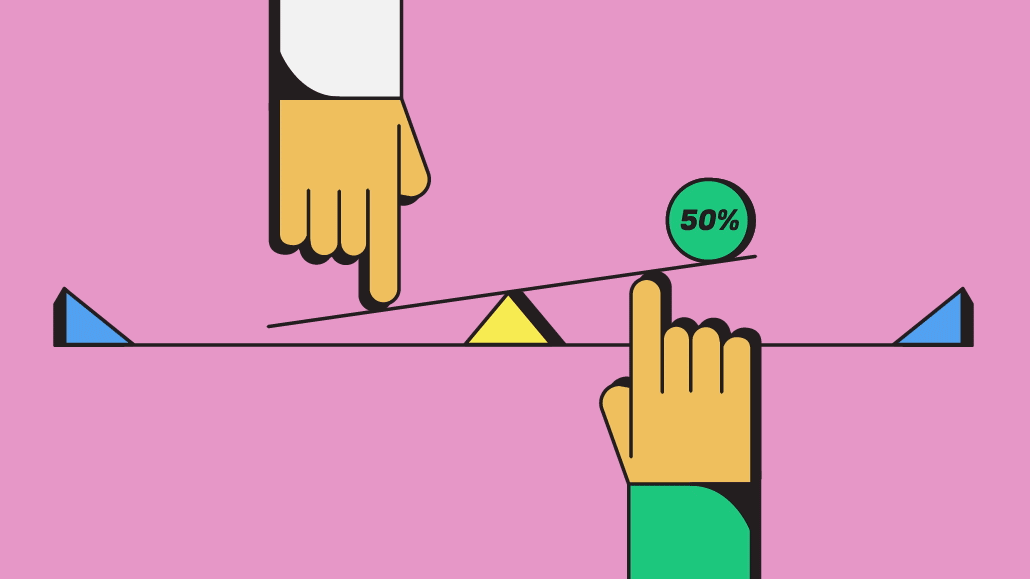 Ivy Liu
This Media Briefing covers the latest in media trends for Digiday+ members and is distributed over email every Thursday at 10 a.m. ET. More from the series →
In this week's Media Briefing, senior media editor Tim Peterson looks into the scalability and interoperability issues that publishers are confronting with clean rooms.
Cleanup time
3 questions with Gizmodo's editor-in-chief David Ewalt
Snapchat's RSS revival, Substack's pivot point, The Guardian's paywall and more
Cleanup time
The key hits:
Publishers are fretting over how many clean rooms they may need to support.
Interoperability among clean rooms is also a concern shared by publisher and agency executives.
The situation will likely shake out based on which clean rooms the most advertisers get behind.
A year ago, publishers were trying to sort out which cookie-replacing identifiers they needed to support. A year later, they are undergoing a similar exercise with data clean rooms that serve as intermediaries for publishers and advertisers to match their respective first-party data sets.
The clean room conundrum was a topic of conversation among the publishers in attendance at the Digiday Publishing Summit (DPS) in March, both on stage and in a closed-door working group on the post-cookie landscape. "The biggest problem is 700 different clean rooms being out there, and each brand having its own clean room — that's not scalable," Chris Moore, head of strategic partnerships at Publishers Clearing House, said on stage in a session on the future of identity and addressability.
"Clean room interoperability is problematic," said a publishing executive during the working group, in which participants were granted anonymity in exchange for their candor.
But the discussion around the challenge with clean rooms was not geofenced to DPS in Vail, Colorado. It has carried over into conversations with executives from publishers, agencies and ad tech firms. And for such a technical topic, the gist is pretty straightforward.
Neither publishers nor advertisers want to support a surplus number of clean room providers, but at this point, they have no idea how many they may need to support. The situation would be simplified if there was some interoperability between clean rooms, so that a publisher supporting Clean Room 1 and an advertiser supporting Clean Room 2 could bridge the two. But that connection between clean rooms would seem to contradict the entire purpose of this technology to effectively vacuum-seal companies' data.
"Interoperability between clean rooms, I don't know if that's a reality," said an ad tech executive.
OK. Then, for publishers and advertisers to avoid having to support 700 different clean rooms, winners and losers will need to emerge. However, the challenge with separating clean rooms is that the technology is considered a commodity. "They just want to be programmatic pipes. They don't want to own data but to just you connect with partners. But no one wants that," said a publishing executive.
Clean rooms want to be a Switzerland for sharing first-party data between parties, but some publishers and agency executives want them to be able to augment those parties' data in some way.
For example, the publishing executive would like clean rooms to provide data enrichment services so a publisher could plug its first-party data into a clean room and the clean room could augment the profiles of people in that data set. "Where clean rooms have a massive opportunity is once I upload an audience, I want them to tell me the people's name, age, gender," the executive said.
Meanwhile, an agency executive would like clean rooms to overcome their inherent scale limitations. "Everyone is thinking [clean rooms] will be a panacea, but they only give a view into an individual publisher," said the agency executive.
Nonetheless, winners and losers will eventually emerge. This is the way of capitalism. And to that end, the deciding factors will be largely financial. It will come down to which clean rooms have the right combination of the lowest data storage and technology licensing fees as well as the highest advertiser demand, which is the same equation that publishers have used to evaluate supply-side platforms as well as alternate identifiers.
"Clean rooms will be the same way because they're not as difficult to onboard and they do that have privacy-compliant layer. What they're trying to accomplish is the same thing that SSPs are trying to accomplish," said the publishing executive.
To that end, major advertisers and media companies are adding support for clean rooms. Activision has adopted Habu's clean room technology for its marketing. Disney has added support for Snowflake, and the media conglomerate has gotten Omnicom Media Group — which just so happens to count Disney as a client — to sign on to its clean room solution. And clean rooms appear to be ramping up their courtship of publishers as well as advertisers.
During the working group session, one publishing executive relayed their experience with one clean room provider that sought to use the publisher to bring advertisers on board. "If you have five advertisers we can connect with, it costs this much, and then it's a lower tier for everything else," the executive recalled. This person added, "So they're trying to incentivize you to get more." — Tim Peterson
What we've heard
"You got to make sure that you're comping them for the work that they've done with their current client list, if their client list is going to change."

— Dotdash Meredith chief business officer and president of lifestyle Alysia Borsa on reorganizing the combined company's sales compensation structure
3 questions with Gizmodo's editor-in-chief David Ewalt
It's been a busy (and contentious) few years over at G/O Media, the publisher of 11 properties including Jezebel, The Root, Lifehacker, The Onion and Gizmodo.
The company — which was formed following the April 2019 sale of Gizmodo Media Group (formerly the Gawker Media portfolio) from Univision to private equity firm Great Hill Partners — was already starting in diminished form, with the acquisition closing for under $50 million — only about 25% of what Univision it paid for the titles in 2016, which was close to $200 million over two separate deals. But it only took about half a year before rumblings of dissatisfaction at the company began rising to the surface and regular fighting with the company's leadership over editorial autonomy started to occur.
Deadspin's entire editorial staff quit in November 2019 after disagreeing with G/O Media CEO Jim Spanfeller's editorial mandate to stick to sports. (Later those former employees formed their own media brand Defector Media). A couple weeks into the start of the pandemic, the company laid off about 5% of its workforce. And since then, a steady stream of turnover has taken place at The Root and Jezebel.
And just at the beginning of March, the Gizmodo Media Group Union, organized by the Writers Guild of America East, which represents 100 editorial staffers from six of G/O Media's brands, led a strike against the company that lasted five days and resulted in raised salary minimums, severance packages and parental leave, among other agreements.
All in, that's a lot of change for a company to endure while also combatting the pandemic's impacts and for its employees navigating a stressful and never-ceasing news cycle. But for Gizmodo's editor-in-chief David Ewalt, who was appointed in September, it was also a whole other balancing act that he had to figure out when meeting his staffers and figuring out how to manage the threat of burnout and fears of instability at the company. — Kayleigh Barber
The conversation below has been lightly edited and condensed for clarity.
What are some of the things that you've needed to do recently as a leader to address and combat some of the concerns that staffers might have, given the past couple of years?
Anybody who's worked in media knows that when there's an ownership change, there's typically some turnover in staff. That's just the way it works really, in any company. It's not even an immediate thing — G/O Media has seen all of our sites have new editors-in-chief over the last, say, 12 [to] 16 months.
I am really happy that, since coming on as EIC of Gizmodo, we've been growing [and] we haven't lost a ton of people. I think that I'm lucky that Gizmodo staff are really dedicated to the brand and to their beat coverage. These are people who love the Gizmodo voice, who embrace it, who want to work here. I also, frankly, really lucked out. I came in where the other editors are just first-rate and have been here for a while, and we're really able to keep the ship, not just afloat, but cruising along, during the ownership change.
My focus has been on communication, and really checking in with every single reporter. We started having a lot more weekly meetings — I never want to bury people in meetings, but I think it's really important to connect with every single staff member. I made an effort when I started to literally meet with every single person and have a conversation with every single one of them, even though they were all remote at that point. I'm doing that again every couple of months, like check back in with everybody.
What are you doing to invest in your staff and help provide a sense of security?
The first thing probably worth noting is just, in the first quarter, we've been hiring a ton. We've added a bunch of new roles. I've added six people, just in April. So the staff is bigger than it's ever been [and on a trajectory to reach 37 total editorial staffers by the end of this year].
I tend to think, in general, [data analysis] is a big part of the future of journalism that is an essential skill that every reporter is going to have to embrace in the coming decades because so much of our source material is going into databases and that's where the best stories are going to come from. It is an area that I'm pushing hard, that this is something that Gizmodo needs to be on top of because, especially when you're writing about tech companies, what happens if someone leaks to us a giant database from Facebook instead of emails. We have to have the skill to analyze the numbers and these massive data files and deal with big numbers and figure out what that says. So it is something I'm pushing and trying to train more people to be able to handle.
This is not a thing that most journalists trained for, you know, they just don't, it doesn't usually come up in journalism school like your first couple of reporting jobs.
What are some challenges you've identified while leading a newsroom during this period in time?
It's often a challenge to remind people: work in order to live, don't live to work. Your job is important, and yes, we want you to throw yourself into it and we admire and desire your passion, but don't burn yourself out. Don't work too hard. Keep in mind that we are in a really difficult environment and if you need to take time off to get your head straight, go do that. If you have a sniffle, stay at home, take some time off.
You often have to remind people just to do those simple things and I think that's a big challenge for any manager, right now, is just to remind your staff that the impulse working in a for-profit corporation is obviously often to make the company money. You [work] and you make the numbers go up. But you know, that happens so much easier and so much better if everyone is healthy and is taken care of. And I think that's a huge part of any manager's job right now.
Numbers to know
13%: How much lower the median salary for The Washington Post Guild's female members is compared to that of its male members.
303: Number of news organizations that responded to the News Leaders Association's annual diversity survey this year.
78.6%: Percentage share of U.S. digital ad revenue in 2021 that was sucked up by the 10 top digital publishers and platforms.
420,000: Number of digital-only subscribers that Le Monde currently has.
What we've covered
How YouTube stars Colin and Samir went from nearly quitting to creating their own media company:
Colin Rosenblum and Samir Chaudry cover the creator economy across their YouTube channel, podcast and newsletter.
The creator duo kick off the Digiday Podcast's new limited series on creators.
Listen to the latest Digiday Podcast episode here.
Food52 lays off 20 people in company restructuring:
The layoffs primarily affected the publisher's content, creative and marketing teams.
No employees from the commerce-related companies Food52 acquired in the past year was let go.
Read more about Food52's layoffs here.
How Dotdash Meredith is reorganizing after the merger:
Meredith plans to switch from its centralized sales structure to Dotdash's verticalized approach, Dotdash Meredith exec Alysia Borsa said at the Digiday Publishing Summit.
Dotdash and Meredith do not share much overlap among the companies' respective top advertisers.
Read more about the Dotdash Meredith merger here.
What we're reading
Snapchat revives RSS:
Snapchat's new Dynamic Stories product is enabling publishers including CNN, Insider and The Wall Street Journal to publish articles to the platform via RSS feeds and receive a cut of the resulting ad revenue, according to Axios.
Substack approaches a pivot point:
Substack has reached the point in a media-dependent tech company's development where the newsletter platform is trying to act more like a media company but without the responsibilities of becoming a publisher, according to The New York Times.
The Guardian prepares a paywall:
The Guardian plans to start testing a paywall inside its news app this month, though its site will remain free, according to Financial Times.
The New York Times' Twitter timeout:
The New York Times has released new Twitter guidelines for its journalists, and the updates basically amount to "get off Twitter (at least sometimes)," according to Nieman Lab.
Local newspapers stop the presses:
Local news publishers are cutting the number of days per week they publish print editions, according to The Washington Post. The publishers include Gannett, which has set an ambitious goal for amassing digital subscribers.
https://digiday.com/?p=444944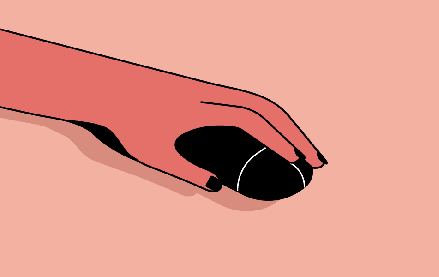 December 1, 2023 • 3 min read
People claim that the role of chief diversity officer is vanishing. However, AI is booming, and the CDO can help ensure responsible AI.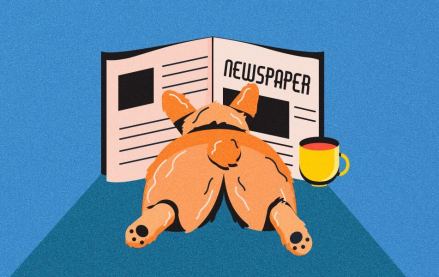 November 30, 2023 • 4 min read
Digiday+ Research found that publishers' programmatic ad revenue didn't quite live up to expectations this year, but they still see it as a growth area.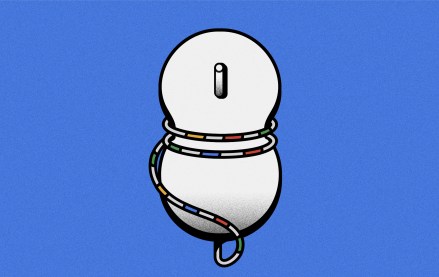 November 30, 2023 • 13 min read
For a couple of publishers, referrals from Google are down upwards of 60%.