Media Briefing: Q1 sales cycles were tighter than ever, but ad dollars are still not guaranteed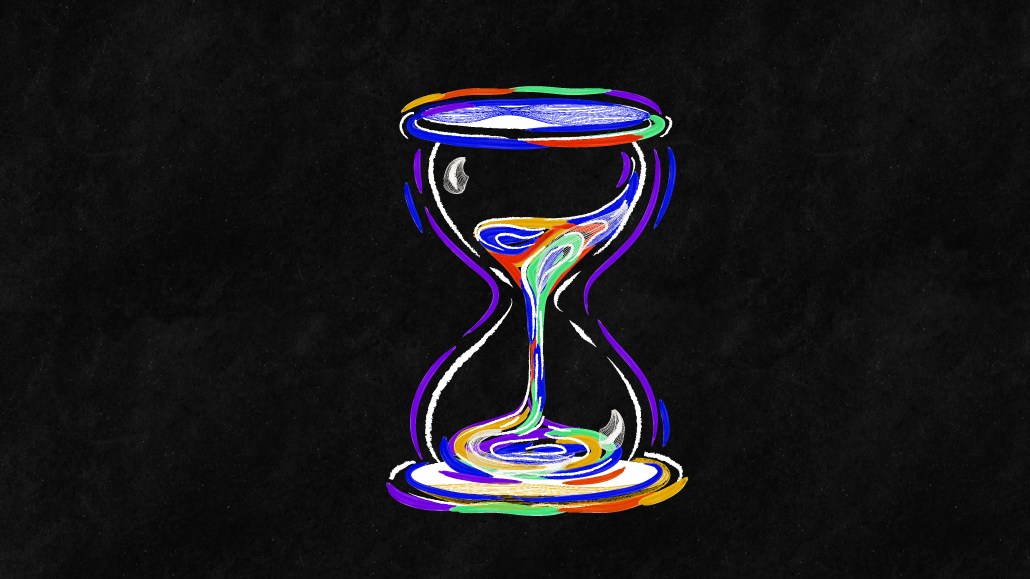 Ivy Liu
This Media Briefing covers the latest in media trends for Digiday+ members and is distributed over email every Thursday at 10 a.m. ET. More from the series →
This week's Media Briefing checks in on the state of publishers' advertising sales cycles and how clients' lack of budgets, paired with tight expectations with timelines, is leading sales teams to increase their workload without a guarantee of a payday.
Visibility is low and so is the cash flow
How publishers are marketing with AI
AI chatbots threaten publishers' search traffic, The Wall Street Journal's correspondent is detained in Russia and more
Visibility is low and so is the cash flow
The key hits:
One publisher said RFP turnaround times have decreased from an average of six days to four days in the first quarter.
Another publisher said cancellation rates are higher than ever.
Publishers are trying to determine how to not only sign deals but keep their thumbs on advertisers so ad campaigns start on their initially agreed upon day.
Advertising revenue was down in the first quarter but that doesn't mean that the advertisers who are spending have been any less demanding when it comes to how fast a sales cycle can be completed — a timeline that's been compressed even further by advertisers since the third and fourth quarters of 2020.
It's not just the creation and execution of campaigns that advertisers are demanding publishers complete in half-time, however. One publisher who spoke on the condition of anonymity said that the turnaround times for in-bound requests for proposal [RFPs] have also shrunk, adding that RFP volume is up while win rates are down — resulting in more work for less compensation.
"I've never seen a sales cycle like this," said Orlando Reece, head of global sales at Insider. Starting in the third quarter last year, "it has shortened so much where before, you were talking two months, three months, four months before a quarter, you were doing deals and getting the deals ready. [That] shrunk to like, within a month, and sometimes within two to three weeks."
Q1 advertising revenue ended "down a little bit" compared to Reece's forecast heading into the quarter. He declined to disclose exactly how much ad revenue was off target, but did say his team was able to offset some of the deficit from existing clients and advertising categories by starting to sell within new ad categories. The only issue is that even some of the new deals were too slippery to keep in the quarter.
"[It was] really good and lucky for us that we did that pivot," Reece added, declining to disclose which advertising categories his team began selling.
Now, publishers across the board are grappling with how to win over advertisers who have little money to spend and then keep them happy and locked in long enough for their campaigns to see the light of day — and for publishers to get their paychecks.
RFP frenzy
During the first quarter this year, the average turnaround time for an RFP was four days compared to six days in Q1 2022, said the anonymous publisher, but it was even more extreme with smaller-sized revenue deals valued at $250,000 or less.
"We saw an average turnaround time of two-and-a-half days versus five days in the previous year [for <$250,000 deals], so you're basically talking about a 50% reduction in turnaround time. And then you couple all of that with the fact that RFP volume is actually up, it's creating a pretty significant tax on our resources," said the publisher.
Overall RFP volume so far for 2023 was up by 185 deals compared to this time the year, according to the publisher, but the win rate was down year over year, and fewer prospective clients are willing to share why they didn't accept a proposal. They declined to share what the win rate was for proposals this year versus 2022, but they did say that the average dollar opportunity has remained equal between Q1 2022 and 2023. This year, however, the majority of RFPs are for sub-$250,000 deals or are $1 million-plus deals.
"All these things in concert — high volume, quick turn, low win rate and lack of information — means that we have less visibility and are operating in a much more challenged environment than we were in Q1 a year ago," the publisher said.
Slipping through the cracks
A second publisher who spoke on the condition of anonymity said that starting mid-2022, campaign planning was "thrown into a tizzy" and knowing how many deals would be booked in a quarter became a privilege, not a guarantee. Deals that were once considered "surefire" — meaning campaigns that were 75-90% planned — started getting pulled out from under their sales team.
"We don't know what's real because they're shifting so frequently. And [advertisers are] more than willing to take those cancellation fees. It just really puts publishers in a hard position right now, because there's no stage where budgets feel real 100%," the second publisher said. "It's very hard to forecast."
Based on the IAB's Standard Terms and Conditions for Internet Advertising for Media Buys One Year or Less, campaign cancellations and terminations that happen 14-days or less from the campaign launch date require the advertisers to pay a fee, which varies by contract, but is equivalent to the first six days worth of deliverables from the campaign. The advertisers are also responsible for covering the costs for any custom materials made by the publisher.
The second publisher said that their company also has its own terms that are paired with IAB's terms, but at that point of the planning stage, they were really counting on the full deal's worth of money.
"It goes to prove that we don't really have an understanding of the market," the second publisher said, but ultimately their team is forced to grin and bear it and hope that the situation will get better eventually as the economy rebounds.
Insider, on the other hand, has not experienced an increase in cancellations, but Reece did say that slippages are happening more frequently, meaning deals that were meant to close in the first quarter are moving later and later into the year.
"I saw a lot of slippage out of the quarter," said Reece. "It would just move from February to March, then from March to April."
While part of that was due to clients' CMOs and CEOs taking a long time to approve advertising budgets for the quarter or the year, some of it was due to a lot of back and forth between the advertiser's, agency's and Insider's respective legal teams.
The first publisher also said that there hasn't been a big uptick in cancellations, but not hearing back on RFPs leaves the team in some degree of limbo.
Going after guarantees
Industry Dive's CEO and co-founder Sean Griffey said that he's also not seeing much of an increase in cancellations, but the legal process is also really slowing things down for his sales team. What has been working to solidify more deals this year is talking up the products in Industry Dive's media kit that guarantee results for advertisers and are priced based on the number of leads guaranteed, such as webinars.
"[Guarantees] are in much more demand than in the past," Griffey said.
The first publisher said that given the influx of work and resulting bandwidth issues, their team has started thinking more about templating solutions and creating off-the-shelf packages to respond to RFPs so that they can get back to clients faster.
The second publisher said that they've been trying to drive more programmatic dollars directly through their sales team via programmatic guarantees and incentivizing clients to do so by unlocking added products like custom content or creator-led videos if they spend a certain amount. The idea is that budgets earmarked for programmatic are less likely to be pulled last minute and therefore the add-ons will also not be canceled.
What we've heard
"It was frozen in [January]. It was bad. Nothing was happening. Then you felt the defrosting happen, but we are still fighting for every dollar we can."

— Orlando Reece, head of global sales at Insider
Publishers are marketing with AI
Publishers are experimenting with different ways to use generative AI technology, from research and analytics to producing evergreen posts, but some are now finding success with using AI for marketing and sales communications.
At the Digiday Publishing Summit in Vail, Colorado last week, a few publishers said they were using generative AI to produce marketing copy. One publishing executive — who spoke anonymously under Chatham House rules — said their company's marketing team tested human-written copy against copy generated by AI technology. The AI copy would "usually" result in more conversions, they said.
Generative AI allows marketing and sales teams to quickly tailor language to specific audiences, several executives who spoke to Digiday for this story said. The first publishing exec added that their team considers "the persona" and the "tone" when generating marketing copy, and can tweak the text for different target audiences.
Companies like Ingenio, Team Whistle and BridgeTower Media are also using AI to generate text for marketing purposes. Executives at those publishers said the AI tools make it easier and faster to do this work.
Team Whistle has experimented with generative AI for sponsored social video and advertising to produce video captions and scripts. "You can do any kind of tonality that you want," said evp of content Noah Weissman. "It will spit out five different versions of social copy." Weissman said some of Team Whistle's recent "viral videos" contain AI-created scripts and text.
BridgeTower Media is using generative AI to "seed" marketing messaging in text and emails promoting its events and paid products, as well as to create "talking points" for the company's sales team, said David Saabye, svp of digital product management at the B2B media company. AI technology was also used to generate custom images for BridgeTower Media's corporate website, which relaunched a few weeks ago.
Another publishing executive at the Digiday Publishing Summit said a recent reorganization of their team tasked them with writing marketing copy. They used OpenAI and Jasper to write promotional text for their magazine subscription. "I didn't have time to delegate [to a freelancer]. And it's been like having an intern," they said. "But I would love a real intern too." – Sara Guaglione
Numbers to know
13%: The amount of people in the U.K. who say they trust the press, compared to 30% of people in the U.S., according to research by King's College London for the World Values Survey.
5.7 billion: The number of "bad ads" removed by Google from its ads network in 2022, up from 3.4 billion in 2021.
85%: The number of publisher pros who said they get at least a very small portion of their revenue from programmatic ads as of Q1 2023, up from 78% six months prior, according to a new Digiday+ Research deep dive.
What we've covered
Publishers' Q1 ad revenue was better than forecasts, but not by much:
For most of January, many publishers shared the very bleak experience of being behind 10-25% in their ad forecasts for the quarter.
Now that March is over, publishers are surveying their wounds and finding that while ad revenue was indeed down, the numbers aren't as bad as once predicted.
Read more about how publishers rounded out the first quarter here.
As AI attention builds, so does the tension with how to handle it:
After months of tech companies racing to roll out various artificial intelligence tools, the sector now finds itself coming under increased scrutiny.
But that doesn't seem to be stopping anyone from building it — or slowing down many from buying it.
Read more about the state of regulation around AI technology here.
Paramount slows down its podcast production launch pace as market comes 'back to Earth':
Paramount will launch fewer podcast shows this year than in years past and will be more selective about which shows get developed going forward.
"What we're now feeling is a market correction. It's a 'come back to Earth.' Podcasting is going to be governed by actual economics," said Steve Raizes, Paramount's evp of podcasting and audio.
Learn more about how Paramount is approaching its podcast business in 2023 here.
How Forbes and The Daily Beast are consolidating diverse revenue streams to create the highest value audience:
Publishers have been trying to break out of the business-side silos for years, but not all have been able to effectively execute a reorganization strategy that's led to meaningful change.
Forbes and The Daily Beast shared an inside look into how they reorganized their revenue teams to make money more efficiently.
Read more about how these two publishers are shifting their internal operational strategies here.
What we're reading
Publishers worry traffic will falter because of search engine's AI chatbots:
Google's and Microsoft's AI chatbots provide answers to users' search queries in full paragraphs rather than sharing links to sources and because of that, publishers are concerned that readers won't end up on their sites like they typically would when looking for information, The New York Times reported.
Russia detains a Wall Street Journal correspondent:
The WSJ's Evan Gershkovich was accused of espionage by Russia's Federal Security Bureau last week, marking the first spy case brought against an overseas reporter by Russia since the Cold War, WSJ reported.
Twitter labels NPR as 'state-affiliated media':
In one of the latest updates to Twitter's user verification protocol, nonprofit news organization NPR was labeled as "state-affiliated media" earlier this week, the Washington Post reported. This label has not been applied to media organizations that are in fact funded by their respective governments, including The Voice of America, the BBC and the U.S. military newspaper Stars and Stripes.
Podcast listenership remains, but the 'dumb money' is gone:
After eight seasons, NPR's "Invisibilia" podcast was canceled along with three other podcast shows due to cost cutting to try and fill in the $30 million budget gap within the nonprofit news organization, Vanity Fair reported. This decision was made despite the fact that "Invisibilia" garnered more than 40 million downloads within three-and-a-half months of its January debut.
Want to discuss this with our editors and members? Join here, or log in here if you're already a member.
https://digiday.com/?p=498560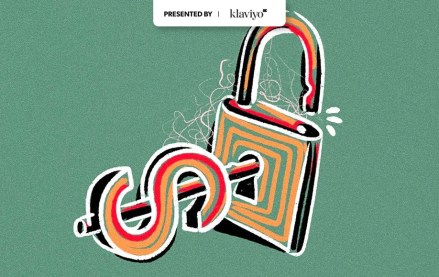 December 8, 2023 • 5 min read
Future plc's CFO Penny Ladkin-Brand announced on Thursday that she is stepping down, as the U.K.- based media company reported declining revenues and a new two-year investment plan to get back to growth.
December 7, 2023 • 13 min read
In this week's Media Briefing, publishing executives share how the task forces they created earlier this year to oversee generative AI guidelines and initiatives have expanded to include more people across their organizations.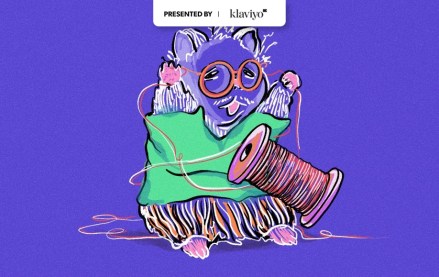 December 5, 2023 • 6 min read
News publishers are cautious to pour more resources into Threads, as limited available data makes it difficult to determine whether investing more into the platform is worth it.