Media Briefing: Publishers reflect on the pandemic's two-year anniversary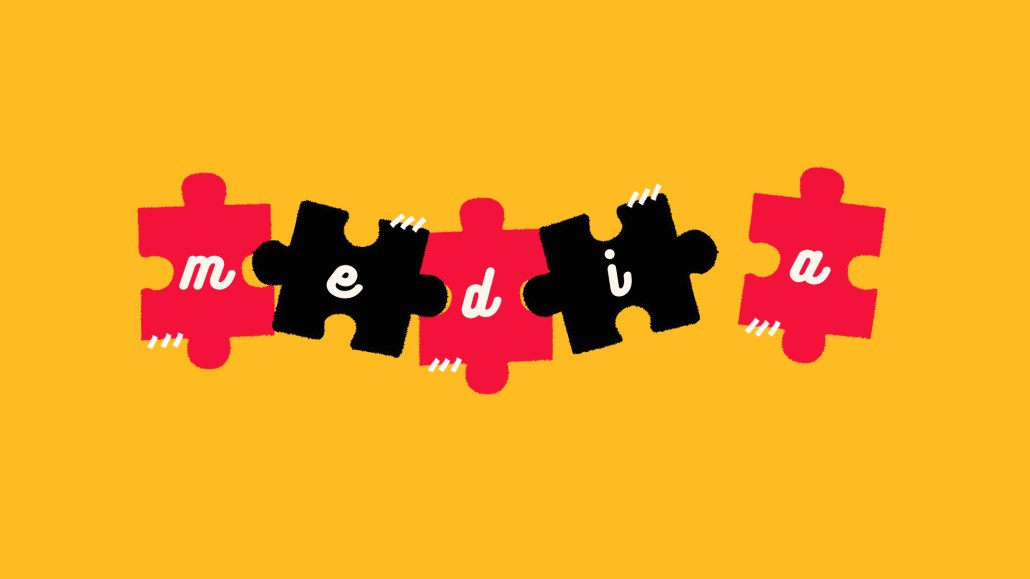 Ivy Liu
In this week's Media Briefing, media editor Kayleigh Barber looks at the legacy impacts of the pandemic on publishers' businesses.
Two years later
3 questions with The Washington Post's Instagram editor Travis Lyles
First Amendment fears, publishers' ad tech allegations and more
Two years later
The key hits:
The truncated timelines from RFPs to campaign execution are expected to stick around.
In-person events are coming back with a vengeance, but the role that virtual will play is still up for debate amongst publishers.
Local media has become a white whale for national publishers thanks to the pandemic.
Two years have come and gone since the pandemic was first declared. During those first few months, media companies took reactive measures, like canceling events, pausing ad campaigns and improving work from home culture, as people grappled with the fact that two weeks of quarantine would turn into an undefined number of months and years.
Since then, publishers' businesses have shifted greatly to accommodate those earlier changes as well as incorporate more proactive strategies, like creating virtual events, becoming more amenable to advertisers' needs and responding to audiences' wants.
But with COVID cases dropping and the possibility of meetings and events being able to happen in-person again, there is a question mark around which pandemic practices will stick around, and which were always meant to be temporary stopgaps. — Kayleigh Barber
The publisher-marketer relationship is moving faster than ever
Advertising took a hit in the first few months of the pandemic when there was so much uncertainty with how this would impact the economy as well as brand image. But once that business rebounded, publishers were ready to serve their advertisers in any way imaginable with flexibility and speed becoming two of the most desirable assets a sales team could offer.
It was an effort for publishers to win back as much business as possible and stabilize their businesses — and gave them an outlet to channel the immense amount of time on their hands. For nearly two years, people didn't have a lot going on that kept them away from their computers, said Gallery Media Group's CEO Ryan Harwood. "There was a lot more bandwidth and brainpower and ability to get things done. I think people took advantage of it."
The timeline from receiving a request for proposal (RFP) or brief to execution on a campaign decreased from one to five months to anywhere from five-days to one month, Harwood said. A year ago, publishers sensed the shortened pitch window had become standard practice; a year later, their senses have proved to be spot on. Now, it's a regular occurrence for Harwood's team to hear from a CMO or an svp about an idea for a campaign that's "got to be done in the next two weeks, or else it's not worth it to us," he added.
"I don't think that's going away anytime soon. The expectations are now like, 'You guys have shown us this is possible; why would we ever want to settle for less than that now?'" Harwood said.
Events are back, but the scale appeal of virtual remains
Last week, BDG's president and CRO Jason Wagenheim told Digiday that as COVID cases continually decrease, he feels more optimistic about the prospect of in-person events being successful this year. This is appearing to be a shared sentiment among publishers who are either reviving their events businesses for the first time since 2019 or have been squeaking out what revenue they can from virtual events in the interim.
Axios is one publisher that is bullishly bringing back in-person events, including creating its first-ever multi-day summit next month in Washington, D.C. called the What's Next Summit. Capping it at just around 200 people, Fabricio Drumond, Axios' chief business officer, said that the on-stage content will also be live-streamed to capitalize on the scale its virtual events business achieved during the pandemic.
"We're getting 120,000-plus impressions on some of our events and I think it would be a disservice to the content that's generated in an in-person format [to not] allow audiences to access it. So that's definitely a permanent [addition] for us," said Drumond.
The hybrid approach is not for everyone though. BDG's 2022 experiential business is primarily happening in-person as of now, though the publisher has not written off virtual event options for sponsors, Wagenheim said. And a month ago, Eric Fleming, co-founder and executive producer of events agency Makeout, told Digiday that his team was only taking projects that prioritized in-person activations.
That said, other publishers are still thinking about the upshot of having both virtual and live elements in their 2022 event strategies, hopefully earning the best of both worlds award as a result.
"One of the pluses of COVID for that particular line of business was, up to that point, virtual events were not a thing for us and it quickly became an incredible business," said Drumond, adding that in just two years, Axios has hosted north of 200 virtual events. "But, there's still a demand for the virtual, like if there's a quick turnaround, [or] the incredible scale and reach. It also helps in booking the best guests because you don't have logistics and dates to work around."
Zoom is still the conference room of choice
That said, business meetings are likely going to remain on Zoom. Gallery Media's Harwood said that the need for business travel, especially for one meeting, is likely never going to return, thanks to how efficient and comfortable Zoom has become.
"Executives on both sides almost enjoy the casual nature of [virtual business meetings]. It doesn't put as much stress and pressure on this big moment in the meeting that you're trying to accomplish, [like] striking a deal," he said.
Opportunity still lies in local media
Local media has taken a beating over the years, but the pandemic re-instilled a need in audiences to know what was happening in their cities and neighborhoods. As a result, some local media companies saw advertising revenue trickle in sooner than expected by the end of 2020, but other national publishers saw an opportunity to create local media brands as a business strategy.
Axios formed Axios Local in December 2020 with the acquisition of the Charlotte Agenda, and the company expects its local business to grow to cover a total of 25 cities by the end of this year. But as Axios' audience is made up of "smart professionals," according to Drumond, the impacts to where and how that audience is working was the impetus for the creation of Axios Local.
"The emergence of remote work in the pandemic itself actually created an incredible opportunity for Axios Local, because now what you have is all these professionals moving to new cities. [For] example, a massive exodus of folks from New York City and California to Austin — it's quickly establishing itself as the next Silicon Valley type in the country — and Axios Local is helping those professionals navigate that environment," said Drumond.
As one of the four business focuses for 2022 at Axios, local media is going to remain a priority for the newsletter publisher well after the pandemic is wrapped.
What we've heard
"We're not monitoring the traffic like, 'Oh, is the health of business contingent on how many people show up?' It's really not. But we know the health of the business is contingent on people feeling happy and feeling collaborative and seeing their colleagues."

— Industry Dive chief operating officer Meg Hargreaves
3 questions with The Washington Post's Instagram editor Travis Lyles
The Washington Post's Instagram editor Travis Lyles and his team are providing a window into the war in Ukraine via its nine journalists there — its largest team on the ground covering a single conflict since the Arab Spring over a decade ago. Digiday spoke to Lyles to find out what the Post's strategy and process is for covering what's happening in Ukraine on the social media platform. A big part of that is carousels with multiple slides to share as much information as possible and to feature the faces of its journalists in Ukraine to talk directly to an audience.
When Lyles first was named Instagram editor back in February 2021, The Post's Instagram account had 4.5 million followers. It now has 5.6 million. The Instagram team is made up of seven people, up from four last February. – Sara Guaglione
This conversation has been edited and condensed.
What is The Post's approach to covering the war in Ukraine on Instagram, and how does that differ from the way you and your team have covered big news events in the past?
One of my major goals for this year… is to get more of our journalists on camera and show their faces. When I'm scrolling, even me personally — I have a higher chance of stopping if someone's talking to me. Having so many journalists on the ground in Ukraine was something we realized early on was a muscle we can really flex. It's our largest team since the Arab Spring. It allows us to build trust. We have people there who can turn their camera around and talk to their audience, and it's such an engaging and compelling way to tell the story. Our journalists are driving away from shelling, going to a bomb shelter… and we are taking our audience with us while we're telling that story. We tell that story on Instagram because there are so many people encountering these images and videos [coming out of Ukraine] for the first time on Instagram. Our audience has gone from seeing our content to caring about our journalists — in the comments, they tell them to "please be safe," and ask "how can we help you guys?"
You mentioned The Post's Instagram account has seen "record" engagement as a result of its coverage of Ukraine. Which posts in particular have led to that?
We've seen an uptick in views and engagement. We had our largest video ever on Instagram as far as viewership goes. It was [Washington Post video journalist] Whitney Leaming's video of a boy playing a piano as the attack [in Kharkiv, Ukraine] started. The post has over 10 million views at this point, over 600,000 likes and around 100,000 shares. We saw a major uptick in engagement surrounding posts around the war in general. It's such a visual war and we just want to meet that moment and use our reporters on the ground to tell the story and really have people come to us on a daily basis and stay informed.
What's your team's process for deciding what to post on Instagram, and how does this strategy differ from the one on other social media platforms, like TikTok?
I'm not an expert in TikTok. But we have such an active following base on Instagram. If you look at our comments section, we routinely outpace our competitors when it comes to the number of comments. We have this very active audience who is looking for information about the war in Ukraine, so it just makes sense to engage with them regularly and curate an account on a daily basis.
Our [team in Ukraine] is feeding us information and clips pretty constantly. We look through that and decide what makes sense for our account and [The Post] site in general. [In November], we started being able to put vertical video on the homepage, which is awesome. Some of our Instagram content does make it back to the site. Now that we're about a year in as a full team, we try to ask each other: If you were a Washington Post follower, what would make a great curated account that helped you feel informed today? Sometimes that's a vertical video of our journalists talking about how their day went. Sometimes that's a post of videos that we have verified either by our visual forensics team or video team that we find compelling, that stands out — like the video of the Ukrainian man standing in front of a Russian tank. It's shocking, some of the videos and images we're seeing. But we try to think: OK, is this something we should put out to inform people about what's going on? Do we need to get a reporter on camera to discuss this, or is it something self-explanatory? We just try to think about how we can have a well-rounded account on a daily basis. We usually post 12-15 times a day. We want to really be active on the platform.
Numbers to know
>$4 million: Amount of money that a coalition of journalism groups has raised to support Ukrainian news outlets and journalists.
22.5%: Percentage difference between the median salary of Tribune's Black female employees and that of their white male counterparts.
>$4.6 million: Amount of money that a group of 40-plus current and former BuzzFeed employees claim the publisher owes them over the handling of its stock market debut.
370,000: Number of active digital subscriptions that Bloomberg Media has.
What we've covered
Why Overtime's Elite basketball league is using social audience interest to find a live TV rights buyer:
Last year Overtime formed its own basketball league for 16- to 18-year-old players.
The sports media company hopes to eventually sell live rights to air the league's games, Overtime's co-founder and president Zack Weiner said in an interview for the Digiday Podcast.
Listen to the latest Digiday Podcast episode here.
Q&A with Brian O'Kelley on selling ad inventory with a low carbon footprint:
The ad tech veteran's new startup Scope3 aims to reduce the ad tech supply chain's carbon emissions.
The company is working with Blockthrough to sell publishers' eco-friendly inventory through private marketplaces.
Read more about O'Kelley's latest ad tech venture here.
How Fandom is using its insights into fans' online behavior to pitch advertisers:
Fandom is pulling data from its claimed 300 million monthly unique visitors into a platform called FanDNA.
In addition to targeting ads, advertisers can use FanDNA for custom research.
Read more about Fandom here.
How the FT got to 1 million digital subscribers:
The FT decided to prioritize reader revenue over advertising revenue, according to chief commercial officer Jon Slade.
In a Q&A, Slade explained what the FT is doing to retain the subscribers it has acquired.
Read more about FT's digital subscription strategy here.
Media companies open new offices to accommodate for growing headcounts and a new phase of the pandemic:
Morning Brew, Industry Dive and Future are among the publishers opening new offices this year.
None of the three publishers will make it mandatory that employees come into the office.
Read more about media companies' new offices here.
What we're reading
First Amendment fears concerning fake news lawsuits:
A series of lawsuits filed against news organizations, including Fox News, for reporting false information has some legal experts on edge about how their verdicts could make publishers vulnerable to libel suits and jeopardize their First Amendment protections, according to The New York Times.
Growth spurt for kids' podcasts:
The market for podcasts aimed at children is ballooning, with listenership increasing as well as the volume of shows, according to The Hollywood Reporter.
Publishers call out ad tech firms for data scraping:
A set of publisher trade groups is alleging that ad tech companies, including Integral Ad Science, are collecting data from publishers' sites and selling the data beyond the bounds of any agreement between the publisher and ad tech firms, according to Marketing Brew.
TikTok creators turn misinformation mercenaries:
The U.S. and Russian governments are recruiting TikTok creators to fight the information war related to Russia's invasion of Ukraine, according to The Wall Street Journal. It should go without saying that the U.S. is briefing the creators to help combat misinformation on the platform, whereas Russia is reportedly enlisting creators to support its side of the actual war.
https://digiday.com/?p=441958