How Reuters Events maintains a role for virtual as it returns to in-person events
December 6, 2021 • 3 min read
Ivy Liu
After it was bought by the Thomson Reuters company in late 2019, Reuters Events — like many publishers' IRL businesses — had to transition into a virtual events business once the pandemic hit last year. Now the company is sorting through its strategy for 2022 as it returns to hosting in-person events.
Hybrid events will "definitely" be part of Reuters' lineup next year, especially with Next, Impact and Momentum, which are its flagship, "destination events," said Mike Setters, senior director of events.
While Reuters will work to get people who reside in the cities or countries where an event is held to attend in person, these "destination events" are designed to appeal to a global audience, which makes them well suited to maintaining some virtual aspects, according to Setters. How Reuters Events' mix of virtual, hybrid and in-person events will take shape for 2022 remains in the "exploratory" phase, he said.
The Reuters Events team is made up of about 150 people. Formerly a privately-owned, three decade-old company called FC Business Intelligence (FCBI), Thomson Reuters bought it in October 2019 as its first acquisition in 10 years. The business was rebranded as Reuters Events and operates under the Reuters News division, with events addressing industries including the pharmaceutical, energy, auto and technology sectors.
W. Joe DeMiero, CEO of experiential agency Hawkeye, said he is seeing "a significant uptick in interest from clients about both hybrid and virtual events going into 2022," as well as revenue growth year over year similar to what Reuters Events is bringing in, due to "pent-up demand for connectivity, especially in-person and hybrid connectivity, among clients across most industries." DeMiero added that nearly all of Hawkeye's clients' events will have "a hybrid component" next year, though a few "are sticking to purely virtual" as well.
Reuters' track record with virtual events appears successful enough for the company to not veer too far from that path, even as in-person affairs return to the fold.
Reuters Events hosted over 140 events in the past two years, with more than 400,000 total attendees, Setters said. Though he declined to share an actual revenue figure, Setter said events revenue has grown by at least 100% year over year, driven primarily by sponsorship revenue from both virtual events (which he defined as multiple-day gatherings) and "digital content" (other offerings like webinars). Several events secured more than $1 million apiece, he added, on the strength of more than 500 new sponsorship clients brought in over the last two years.
While Reuters Events allows people to access parts of its virtual events for free, 70% of its 2021 events — including an in-person event held in Houston in October — had a paid ticket option. Reuters declined to share its paid attendee totals or revenue secured from ticket sales. All in-person events held in 2022 will have paid ticket components.
The one in-person event Reuters hosted in Houston in October was called Downstream. Addressing the oil and gas industry, Downstream combined a four-day virtual event with a two-day in-person exhibit and conference. It had 5,000 virtual registrations, and over 1,500 people attended on site. For comparison, 26,000 people attended its Impact virtual event about climate change in October, and as of Dec. 2, 33,000 people had signed up to attend its three-day NEXT virtual event that was held Dec. 1 through 3.
The Downstream event "has given us the confidence that the return to in-person is possible, as long as you adhere to strict health and safety guidelines, which we are," Setters said. The event required proof of vaccination, offered COVID-19 rapid tests on-site, and encouraged mask-wearing. The next in-person event will be US Offshore Wind 2022 in Boston in March.
The Omicron variant of COVID-19 has the potential to throw a wrench into some of these plans (though the impact of this latest variant is still to be determined). "We are keeping a close eye on Omicron and how that plays out," Setters said. Plan B would be straightforward: "If we have to pull the plug because of COVID, we would pivot to virtual events."
https://digiday.com/?p=434168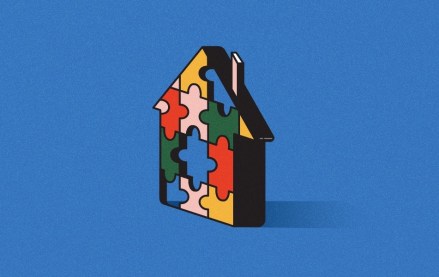 September 22, 2023 • 4 min read
Apartment Therapy's president Riva Syrop took the stage at the Digiday Publishing Summit to discuss the convergence of commerce and sponsorship revenue within its Small/Cool event.
September 22, 2023 • 4 min read
Media execs took stage at the Digiday Publishing Summit to discuss the growing importance of ROI in ad campaigns this year.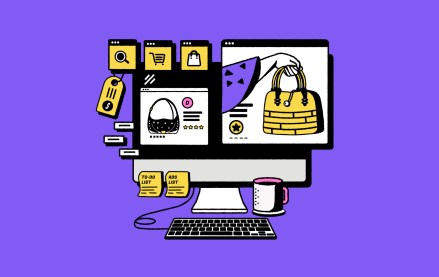 September 22, 2023 • 4 min read
CEO Satya Nadella said AI assistants will be as ubiquitous as PCs and will help users navigate across apps, operating systems and devices.