Axios schedules its largest in-person event for April (for now)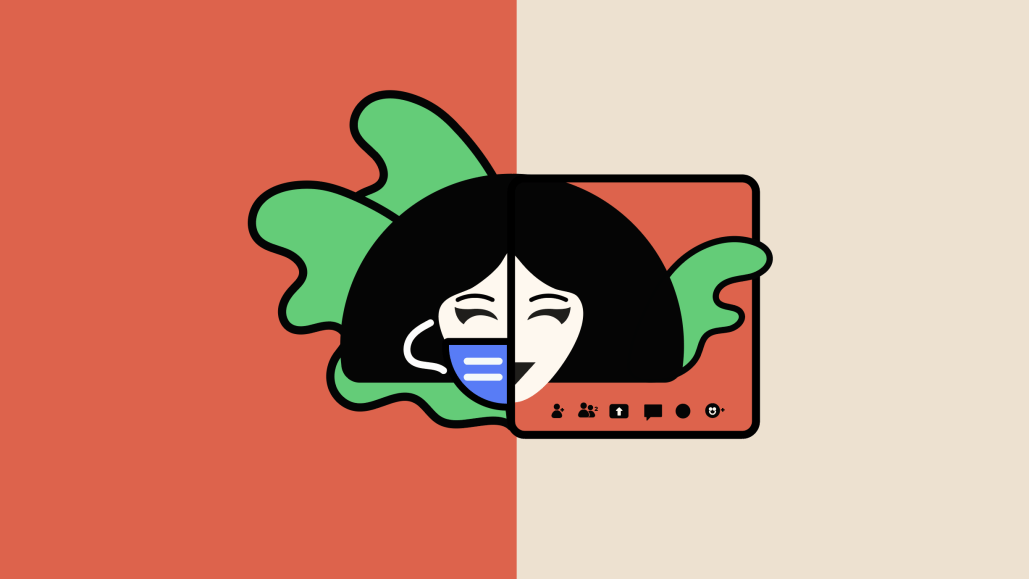 Ivy Liu
Like many media companies, Axios is in the process of scheduling its 2022 events calendar and has set its first in-person event of the year to take place at the beginning of April.
The event is expected to reach a couple of milestones as it is projected to be the largest event the company has hosted in its five-year history and only the second in-person event since the pandemic began in March 2020 (the first was its 5G Forum in November last year).
The What's Next Summit will take place on April 4 and 5 in Washington, D.C., and was born out of Axios's What's Next newsletter product, which was first published in summer 2021. The newsletter covers how the pandemic has changed in how people work, play and get around, and the conference is aimed at getting executives from a number of industries to talk about the challenges and changes they've experienced in these areas, said Sara Kehaulani Goo, editor-in-chief of Axios.
The summit, which is expected to become an annual event, will have virtual components, with the mainstage panels being broadcast via a live stream, but the in-person elements of the conference will be a core part of the programming. The event will be free to attend and watch. If omicron persists or another variant threatens the safety of the event, Axios will move it to a later date so the in-person elements, like small working groups and roundtable discussions, can still happen in person, said Kristin Burkhalter, the company's svp of events and creative strategy.
About 220 people are expected to attend the summit in person, all of whom will be invited from a curated list of leaders that is composed by Goo's editorial team and do not have to pay to attend, according to Burkhalter. An even smaller selection of those invitees — about 120 people — will be able to participate in the in-person working groups, to limit the number of interactions between guests, but also to focus on solving the specific issues each participant brings to the table more efficiently. All attendees will be required to show proof of vaccination, as the company is adhering to Washington, D.C.'s vaccine guidance, according to a company spokesperson.
Because the in-person element is so crucial to the success of the summit, in Burkhalter's and Goo's eyes, flexibility around the date will be necessary to orchestrate the event safely for attendees. Getting sponsors on board with any changes to that schedule will be just as important, however, as they are the sole sources of revenue for this event.
Right now, there are four sponsors signed on for the event, including Meta and Density, all of which are doing an in-person activation. Burkhalter said it was an "all or nothing" deal with the event advertisers, meaning none could opt for a virtual-only sponsorship. Keeping the sponsor list limited kept the focus on the editorial programming, she said, and the spots available were reserved to the brands willing to pay for the in-person activations. Axios did not disclose how much each sponsor paid to be a part of the event.
Key to getting sponsors to agree to the "all or nothing" arrangements was Axios vocalizing the contingency plans for the event and defining that clearly in the contracts, Burkhalter added.
Flexibility is a requirement in conversations around event sponsorships, according to a former media agency executive who asked to remain anonymous due to a recent personnel change. "No one is going to commit a lot of money without flexibility and if [a publisher] isn't going to offer it, you have to offer a great package" with additional digital components.
Last year, Axios hosted more than 100 virtual events and one in-person event, which increased the revenue of its events business by 41% from 2020 to 2021, according to the company. All Axios events are free to attendees and rely solely on sponsorship revenue. The company's virtual events tend to include only one sponsor per event. The expectation is that revenue from this side of the business will continue to increase this year as well. The publisher's events team consists of 13 employees.
In general, brands have been eager to return to in-person events, even in the recent context of the omicron variant.
There were fewer events taking place in-person during the first quarter of the year than originally expected hosted by publishers or in general, according to Grant Ogburn, svp of experiential at experiential agency Hawkeye, but the second quarter through the end of the year is already booked up for the agency. Not only that, but the number of RFPs for in-person events has increased substantially between 2021 and 2022 with budgets for events remaining the same or increasing over last year, he added.
New York-based experiential agency, Makeout NYC — which works with media companies like Time to produce events — is focusing primarily on in-person projects because the budgets, and therefore revenue, is notably higher than what virtual events offered.
"We're really only trying to take projects that are first and foremost in-person events," said Eric Fleming, co-founder and executive producer of Makeout. "But we recognize that we're still going to need [to do] hybrid and virtual only" to provide the cost-effective scale that so many brands have grown accustomed to over the past two years.