How the FT got to 1M digital subscribers: Q&A with commercial chief Jon Slade
March 14, 2022 • 7 min read
•
•
To have a successful subscription business, a publisher needs to prioritize readers over advertisers, especially as the ad market becomes more "complicated and expensive to operate in," said Jon Slade, chief commercial officer at Financial Times.
That approach appears to be working for the U.K.-based financial news publisher, which announced on March 1 it had reached the milestone of 1 million digital subscribers. More than half of FT subscribers are based outside the U.K., with U.S. subscribers making up nearly a quarter. Now, 48% of the FT's total revenue comes from digital subscriptions.
Digiday spoke with Slade to find out how the company got to this point, what insights he can share with other news organizations chasing reader revenue and how an app it's launching in a few weeks could be a new entry point for potential subscribers — and how, in his words, a subscription business can "power" a publisher's advertising business.
This conversation has been edited and condensed.
What would you say was pivotal in getting to this number of digital subscribers?
If you pushed me on what was the pivotal part, it was probably three to four years ago of realizing we had to make [our subscriptions business] a success, because it's the only alternative and it's not a "nice to have."
We are putting more of the future in our own hands. We are not reliant on things like the advertising industry, which is mercurial and has its own rhythms and paces and it's an unhealthy zig-zag of a graph on which to base consistent investment. Whereas reader revenue is much more constant; it's much more reliable.
If you're thoughtful about it, the subscriptions business powers your advertising business. You have a direct reader relationship, great data comes from that relationship and can drive a much more effective, analytical, targeted advertising business. The vast majority of our branded content business, for example, has core insights coming from our subscribers and our readers. The richer your relationship, the better your insights and the better your branded content business becomes. The more you engage your readers so that they renew their subscriptions, the more inventory they're creating, the richer that inventory is and the better your pricing leverage in an advertising market, which is otherwise trending downwards in terms of price. It's a symbiotic relationship, and not "either-or."
So there wasn't a point where digital subscriptions started to really ramp up?
Our paywall is going to be 20 years old in June. We launched it just as I started at the FT. There are some particular moments where we've seen a big acceleration that has vindicated our efforts, principally based around news events. Brexit was one, Trump came after, COVID did the same thing. Any event that causes disruption drives you an audience. Two things then coincide: moments of news events that happen and come with great cadence these days, which sits on top of constant improvement and investment in the business model and technology that sits underneath that. When I talk to [clients of FT's subscriptions consultancy FT Strategies] they say: "Is it going to take us 20 years?" And we say: "We can make it happen faster, don't worry about it."
So what do you tell those clients? How do you achieve what the FT has done, but on a shorter timeframe?
One of the key things is the importance of having a north star goal for the organization that every department feels like they could affect. You have to be aligned with what matters and break down silos and departmental barriers. Ours was engagement. We established a very specific way of measuring engagement of our readers, six years ago. A combination of recency, frequency and volume of content consumed. It adds up to a score. Every one of our subscribers has an individual engagement score. Everybody — from product, editorial and tech teams — can see how they contribute to that north star goal. It drives your decision-making, your investment and your prioritization. Engagement can be seen as only a retention effort, but the most cost-efficient way to grow your volume level is to lose less. You can grow your headline volume level by losing fewer people at the bottom of the bucket.
On that note, it's one thing to acquire 1 million subscribers and it's another thing to retain them. What is the plan to stay at this threshold and continue to grow from here?
What we've learned with these big spikes and bumps from big news events is how to establish a playbook. We know we are going to see a big increase in audience around a big news event and we want to hold onto that audience. So the first thing to do is to manage the price effectively, so the price they pay when they come in won't lead to an enormous shock in 12 months when it comes to renewal. Otherwise, that's a surefire way to lose people. We treat them as a specific cohort of audience — people who come in as for big news events. It allows you to separate them from other marketing, communications and renewal pricing. We treat them as a distinct set of our audience.
The other thing we've learned is the faster you can get them engaged in content other than the thing they came in for, the better. So if you came into the FT because you were really trying to understand what was happening with Trump and US politics, we are going to make sure you get in your personalized feed and in your newsletters and in your communications from us as much US politics as you could possibly want. But we are also going to find out what the other sets of content are which we think might be interesting to you. We use data analysis for that. You come in for the depth, but our job is to get you across the breadth as quickly as we can.
You mentioned 23% of the FT's subscribers are from the U.S. Is this something that happened recently or part of this longer effort to acquire U.S. subscribers?
It's a long play. Some news works well globally, but all markets have a specific sense of what news they want in their particular market. What we've tried to do is have some confident differentiation around our journalism. We don't want to compete with those that are far better resourced in covering every aspect of finance or politics in North America. You have to recognize you're not necessarily the first choice for everybody because people will have grown up with something different. We have the humility to recognize that this takes time and investment to do.
Our parent company Nikkei has been generous in allowing us to invest in marketing and in our bureaus in the U.S. We do a good job of joining up the concerns of [the] American economy, politics and finance and linking that up with the global picture. We can bring a perspective that some more established U.S. media organizations can't have because they can't have that outside view from the inside. You also have to invest in the newsroom. It's not half a dozen people. It's maybe 90 people in our U.S. bureaus — we have boots on the ground.
The FT has teased plans to release an app for non-business readers soon. Can you tell me more about this app and how it'll fit into the FT's subscription strategy?
We are looking to attract an adjacent audience [to the FT's core subscriber base of business professionals]: people who are curious around the world, globally-minded and who want to understand how things are fitting together but may be people who don't have a ton of time and have a subscription to another digital organization. This is not a breaking news app; it's a thought-provoking app. It's eight pieces of hand-curated stories a day, slightly more long-form and away from the algorithm. There's a sense of completion to it. It's a sense of "done," a sense of "time well-read." I think this is why newsletters have been so successful. They land at the right time, they're digestible — I can feel a sense of "done." We think this, as an app product and as a news product, has the potential to do that too.
We know tens of millions of people engage with us for free in different platforms and environments every day — in our social following, our audio listenership, people who come to homepage and read our headlines, our free articles — who don't currently have [an FT] subscription. We want to make this a way for them to get into our world.
[The app will] be available worldwide in a few weeks' time. It'll be a U.K. edition to start with. We will probably make a U.S. edition in the next couple of months. The first month is free. It'll be 99 pence ($1.30) for the first six months, and then after that it's £4.99 a month (roughly $6.50).
Maybe once readers get a taste [from the app], we are able to say: "You liked eight [stories] today, what about 800?" Hopefully, it becomes a pathway. It's not our core objective, but it could be a benefit.
https://digiday.com/?p=441582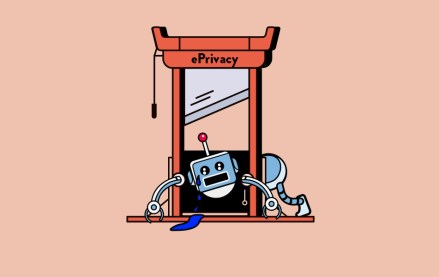 September 29, 2023 • 5 min read
•
•
Publishers are unsure if blocking AI web crawlers is enough to protect their content from being scraped and used to feed AI tools and systems.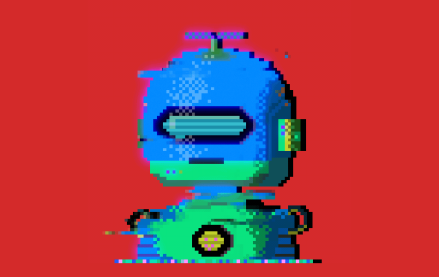 September 29, 2023 • 6 min read
•
•
New features include a new chatbot called MetaAI, Bing search integration, new AI image tools, and dozens of celebrity characters.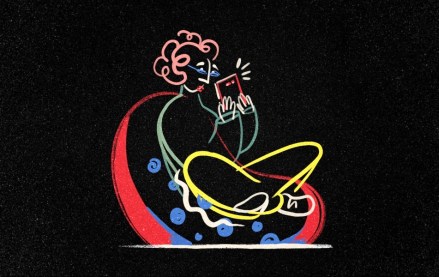 September 28, 2023 • 3 min read
•
•
The Financial Times has launched another lower-priced, subscription-based mobile app product a year after the debut of FT Edit to reach international readers.