To find new privacy-compliant data sets, Activision turns to data clean rooms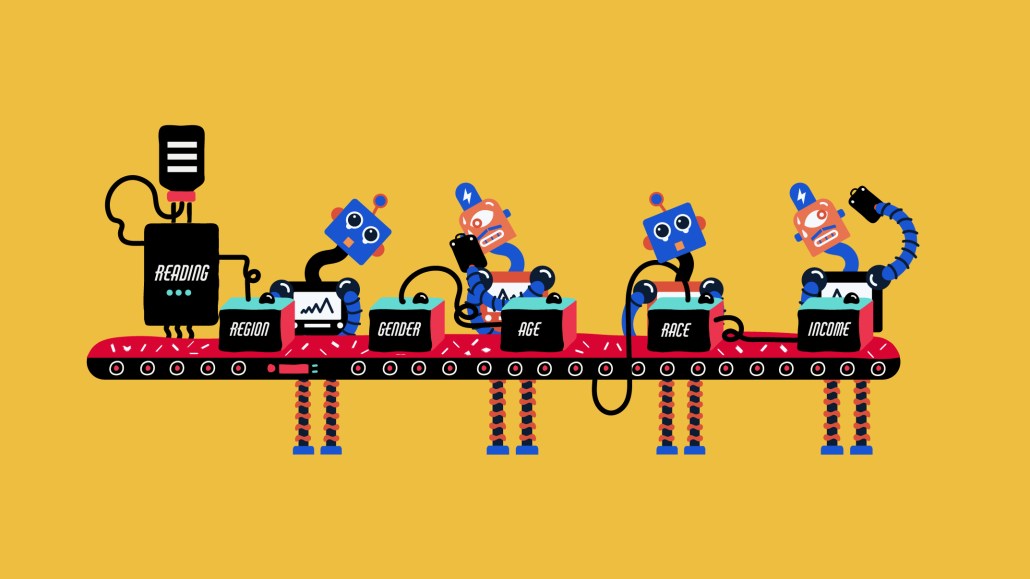 Ivy Liu
Data is a tetchy subject in advertising circles these days. So the marketers at Activision are taking a cautious approach to how they share it — they're establishing safe havens for moving it between different media owners and platforms.
"The necessary changes to privacy around advertising have made it harder for businesses to transact and leverage data as they have done in the past," said Tim Cook, outgoing head of global marketing analytics and audience development at Activision.
Data clean rooms — as they're otherwise known — are a repository of sorts where advertisers like Activision are able to get the benefits of sharing their data (think emails or device IDs) with data from media owners without the hang-ups of doing so. Where first-party data goes into the clean room, aggregated insights come out.
Granted, data clean rooms have been around for a while. Google launched its own equivalent back in 2017, for example. However, they're receiving more interest now thanks to intensifying concerns over how data is gathered, stored and processed by ad companies. The easier it gets for data to be shared — and subsequently more viable as an alternative to third-party cookies — the harder it is to ensure integrity in the transaction. Data clean rooms minimize this risk, which is why advertisers like Activision are taking a keen interest.
The reason being that the data in these environments aren't actually moved around. Rather, Activision's data sits in one cloud environment, while the data from the media owner sits in another.
From here, things get a little complicated but in a nutshell, algorithms — or queries — are run across the environments so the data isn't actually comingled and therefore compromised. These queries can be customized in various ways, whether it's for targeting, measurement, or insights. Activision's marketers are squarely focusing on the latter in partnership with data management business Habu.
This means combining its own data with data from media owners to get a deeper understanding of the people who play their games outside those experiences online. Those insights can only be extracted in a clean room. Eventually, they are fed back into the environment creating virtuous cycles of value for marketers.
Perhaps a set of propensity scores derived in a collaboration between Activision and one of its media partners now becomes an input for a clean collaboration with mobile data providers whereby distribution can be optimized, also in privacy and governance safe ways. And the cycle goes on and on.
For now, much of this is hypothetical.
It's too early for Activision to have seen any of these perceived benefits materialize in any meaningful way, said Cook. However, he believes it's just a matter of time. To him, data clean rooms are essential to establishing commercial trust around data moving forward. After all, neither advertisers nor publishers have ever been very comfortable disclosing their audiences to each other.
"We're leveraging those insights in this way helps us to make more personalize creative and decisions about our players," said Cook. "If we can enrich our player profile and understand more about what makes them tick then it can help us personalize our creative assets and the ways we're thinking about reaching them or not. That's done simply through insights."
Translation: focusing on insights was the easiest place to start.
First and foremost, Cook and his team needed to try and glean insights to understand Activision's current audience.
"Once you have that, you can 'level-up' and start to do some targeting based on the insights," said Jay Stocki, data practice lead at Prohaska Consulting. "This requires multiple iterations of testing to understand what works, usually using the most basic of attribution models and ROAS measurement."
The next level for Activision is creating a detailed attribution model and doing multiple iterations of testing against real-life control groups. For example, understanding sales to users in a loyalty program.
The market is awash with data clean room solutions. Some are owned by the walled gardens, which aren't interoperable, whereas others are in the open market and allow different partners to securely collaborate without moving the data. Moving forward, Cook sees Activision having to take a blended approach and is already working with Google's Ads Data Hub.
"We partnered with Habu because we felt the solution would allow us to achieve our goals without having to worry about the slower moving aspects of the larger providers in the system," said Cook. "We take an agnostic approach to the data clean room spean. We're working with Ads Data Hub and we're exploring the functionality there."
https://digiday.com/?p=418210