Months after putting up USA Today's paywall, Gannett has big ambitions for digital subscriptions but a long road ahead
February 28, 2022 • 6 min read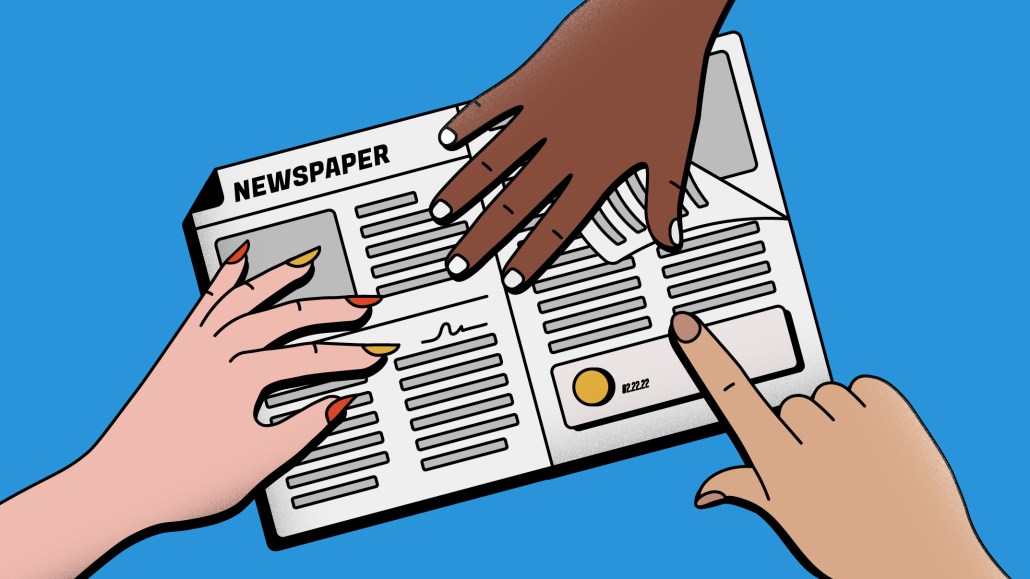 Ivy Liu
In Gannett's latest earnings report last week, the company vocalized its bullish outlook for both digital subscriptions and overall digital revenue in 2022, after using 2021 as a launching pad for several new digital subscription products. However, its progress so far and short-term trajectory may serve a more bearish take.
Gannett has set the goal of amassing 6 million digital-only subscribers by 2025, according to the company's fourth-quarter earnings report. A key driver of those subscribers will be USA Today, which launched a full site paywall in July and followed with subscriber-only access to crossword puzzle games and then a sports property Sports+. However, Gannett only added 200,000 digital-only subscribers since their launches.
Per Gannett's earnings report for Q2 2021, the company already had a total of about 1.4 million digital-only subscribers before the company introduced USA Today's paywall and vertical products. By the end of 2021, Gannett was sitting on about 1.6 million total digital-only subscribers, and the bulk of those are people paying for Gannett's 200-plus local publications, not USA Today.
Digital-only subscription revenue, which hit $100 million by the end of 2021, was only 8% of Gannett's total subscription revenue and 3% of total overall revenue last year. That's compared to the company's print subscription revenue (includes print and digital bundles) that reached more than $1.1 billion and accounted for the remaining 92% of subscription revenue and 36% of the company's total overall revenue for the year.
Gannett's subscriber growth does not appear set to accelerate all that meaningfully this year. In its latest earnings report, the company projected it will add 100,000 subscribers in the first quarter of 2022 and then another 300,000 to 500,000 subscribers over the following three quarters to end the year with between 2 million and 2.2 million subscribers. That would leave at least 3.8 million subscribers to add by the end of 2025. In other words, Gannett's subscriber growth rate will need to more than double from 2022's 600,000-subscriber trajectory to average more than 1.26 million new subscribers per year for 2023, 2024 and 2025.
Point being: there is a steep hill to climb in 2022 to get a lot of that growth under its belt. Additionally, looking at some of the news publishers in its competitive set, USA Today is lagging behind a full two-and-a-half decades after The Wall Street Journal (its paywall went up in 1996) and a decade after The New York Times (its current iteration of the paywall went live in 2011). Then again, Gannett seems to also be looking at its competitive set and counting on pulling some pages from their playbooks to reach its projected subscriber count.
In 2021, the Times ended the year achieving its goal of reaching 10 million subscriptions by 2025, four years ahead of target, with the vast majority of subscriptions (about 92%) being digital-only subscriptions to its core news product, cooking, gaming and Wirecutter verticals, and to the newly acquired sports product,The Athletic. From digital-only alone, it earned about $774 million in revenue. The Wall Street Journal reported in its most recent SEC filings for the second quarter ending on Dec. 31 that it had 2.9 million digital-only subscribers, which represented 81% of its total subscriptions. News Corp, WSJ's parent company, doesn't break out the publication's individual subscription revenue.
Beyond USA Today simply being late to the paywall party, Gannett faces the challenge of being a largely local publisher. While USA Today is a national publication, it does take a localized approach to coverage with its USA Today Network that delivers both regional and national news, which can impact the propensity of getting readers to subscribe.
The digital subscriber penetration — or the ratio of total unique visitors to paid subscribers — of national publishers and metro or regional publishers tends to be very different, according to Justin Eisenband, managing director of corporate finance in the telecom, media & technology division at FTI Consulting. While national publishers like The New York Times and The Wall Street Journal toggle between 6-8%, a metro publisher like The Boston Globe sits at upwards of a 4-5% penetration rate, though most are between a 1-3%, indicating that regional papers have a smaller pool of readers that they can get to pay for a subscription, he said.
Not only that, but the post-Trump slump has led to a slow down in traffic to national news content – a decrease of about 25% in the last six months on average, Eisenband said. Meanwhile, local news is down slightly less at 20%, and both decreases are subject to impact digital subscription businesses, especially when compared to 2020 and there were bumps of 50-60% across the industry in subscriptions to news sites, he said.
This is seen within The Times' latest earnings report for the full 2021 year. Digital-only subscriptions revenue increased by 29.4% year over year. However, subscriptions to the non-news, digital-only products (like gaming, cooking and The Wirecutter) increased by 46% year over year while the main news product comparatively saw a 27.7% growth rate.
"More of the growth is coming from those vertical products from The New York Times than it is from their core news. So [while] core news is still growing, there's definitely been a slowdown in news across the board," Eisenband said.
Gannett's strategy is emblematic of the Times'. The company has also taken a vertical-focused approach to subscriptions with its USA Today Sports+ membership and its crossword membership. And in 2022, CMO Mayur Gupta is planning on investing in creating topic-specific, paywalled products that repackage evergreen content and sit apart from USA Today's hard news reporting, which largely remains free to readers.
As for this being the primary strategy to increasing digital subscriptions this year, Eisenband said it'll all come down to the execution of the strategy. "A lot of metro papers made the approach of trying to siphon off verticals and it hasn't worked so well for [those] papers, but it's obviously worked really well for The New York Times. So it's about execution, [because] you don't want to cannibalize your main product," he said.
The absence of a metered paywall on USA Today is likely to also impact the speed at which new subscribers are acquired. But given the fact that the publisher's digital advertising and digital marketing services bring in a collective 25% of the company's total revenue, cutting off the flow of traffic and number of eyeballs on the national and local media sites with the meter could have a negative impact as well.
"That plays a role in how aggressively you want to drive subscriptions because if you're still monetizing non-subscribers really well, you may not push as hard," said Eisenband.
This article has been updated to reflect that USA Today is late to the paywall party and lagging behind its competitors in digital subscriptions. A previous version had ascribed those descriptions to Gannett overall and overlooked Gannett's local publications having launched digital subscription businesses more than a decade ago.
https://digiday.com/?p=440621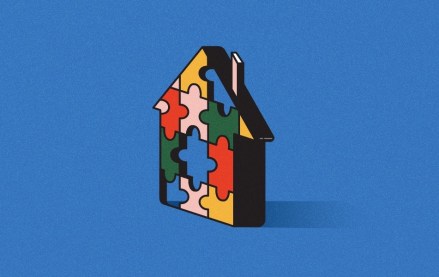 September 22, 2023 • 4 min read
Apartment Therapy's president Riva Syrop took the stage at the Digiday Publishing Summit to discuss the convergence of commerce and sponsorship revenue within its Small/Cool event.
September 22, 2023 • 4 min read
Media execs took stage at the Digiday Publishing Summit to discuss the growing importance of ROI in ad campaigns this year.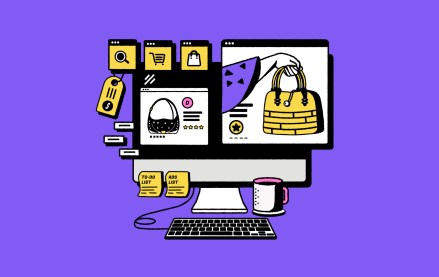 September 22, 2023 • 4 min read
CEO Satya Nadella said AI assistants will be as ubiquitous as PCs and will help users navigate across apps, operating systems and devices.