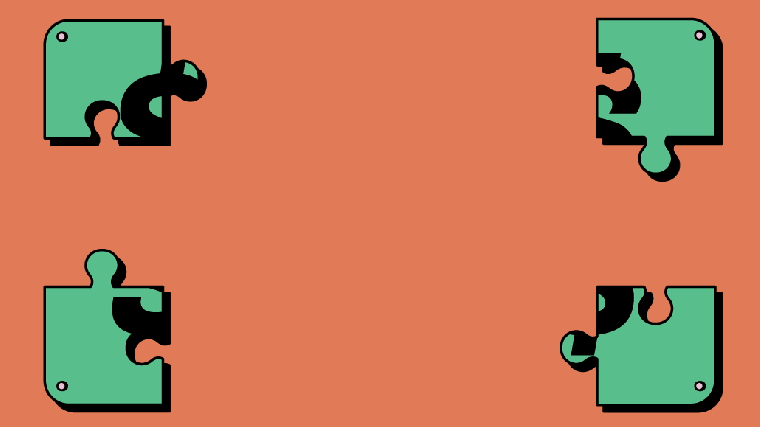 Ivy Liu
April 7, 2022 • 5 min read
Nearly four months after Dotdash and Meredith officially merged, the company has been challenged to integrate the two organizations — separated in tone and functionality: one a digitally-native publisher, the other a legacy media organization.
Alysia Borsa, chief business officer and president of lifestyle at Dotdash Meredith (and formerly head of digital at Meredith), explained the ways the company has reorganized its sales structure and ad tech stack and moved to Dotdash's content platform.
"The goal is to build a digitally-centric, next-gen publishing platform that's going to last for decades to come," Borsa said during the Digiday Publishing Summit on March 28.
01
How Dotdash Meredith is reorganizing around its 'complementary capabilities'
Borsa highlighted the stark difference between the two media companies integrating compared to the Time Inc. merger with Meredith in 2018 before Time was ultimately sold later that year.
Unlike Meredith's merger with Time Inc. in 2018, where the companies had to "find synergies and cost savings to drive the business forward," the focus of the deal with Dotdash was to find the growing areas of the business and "invest further to propel it forward," Borsa said.
There are five main areas in which Dotdash Meredith is integrating the company: its portfolio of brands, sales teams, ad tech stack, content platform and culture.
Brands
The combined Dotdash Meredith now has "more and diverse brands," Borsa said, ranging from "legacy" brands like People and Better Homes & Gardens to "upstart" brands like Byrdie and The Spruce.
The two companies, unlike with Time Inc., have "complementary capabilities," such as commerce. While Meredith focuses on "news and deals," Dotdash has built a business from its "evergreen round-ups and content," she said.
Advertising
Because of the variety in the two companies' brands and content, there "wasn't a lot of overlap" in Dotdash and Meredith's top advertisers — both in the brands and categories, according to Borsa. Dotdash Meredith is combining its ad stacks and integrating its back-end, proprietary platforms.
However, Dotdash's sales teams are organized around content verticals, while Meredith had a more centralized structure, Borsa said. Moving forward, Meredith will be adopting Dotdash's organizational structure. Health and finance have been successful categories for Dotdash, versus Meredith's relationships with retail, CPG and entertainment.
Meredith has large, multi-year, multi-million dollar partnerships with advertisers, whereas Dotdash has built relationships with "different and smaller organizations, in ways that we were not able to through our organization," Borsa said.
Meredith had a broader suite of ad products, as well as native and sponsored capabilities. "We have a whole team of people so it was just at a different level in a different scale," she said.
Data & engagement
Meredith has built out first-party data capabilities, while Dotdash has been focused on "highly performant contextual targeting," according to Borsa.
Dotdash was driving organic traffic and "really making sure they're answering consumers' intent when they are searching for it in their moment of need" with its service-focused articles, while Meredith has a "powerful" email newsletter capability, as well as social and news content.
Culture & communication
While considered the "softer things" that tend to be "often overlooked" in a media merger, Borsa believes culture is "probably even more important than the actual integration itself."
Dotdash is a digitally native organization that "would rather you move fast and break stuff, and ask for forgiveness later. That's a different culture than a traditional publishing company," Borsa said. This kind of culture can "rattle people" at an organization like Meredith.
"You can imagine if you have a lot of people at a traditional publishing organization who have focused on the magazine business for a long time, moving into a digital-first organization? There's going to be bumps in the road," Borsa said.
02
Advice: centralize platforms, incentivize collaboration
A cross-functional team was assembled to go through the ad tech stack "line by line" to look at the "the pros and cons of both," Borsa said. The team found "a good mixture" of different capabilities, she said. The decision-making power has often been in the hands of these sorts of teams, who then make recommendations to upper management, she said. But it also helps to have similarities between the two companies to make the transition easier. "Because we weren't that different from an ad tech perspective, it hasn't been that hard," Borsa said.
As for centralizing the CMS and the companies' content stack, it's been a little trickier. Both Dotdash and Meredith had built proprietary platforms — but Meredith is moving onto Dotdash's platform. "It's more agile, more performant and also allows for more flexibility for the brand," Borsa said.
One thing that does help the integration is that both platforms are relatively new. "We've had acquisitions in the past where you're on really old tech and you're trying to merge onto new tech. We haven't had to do that," she added.
General managers are responsible for each content category, who work with CROs for each of those different categories. However, flexibility is key, Borsa said, as some advertisers do not fit into one specific content category, such as retailers like Walmart, which spans across home and CPG, for example.
How is Dotdash Meredith training its teams to prepare for these changes? Although Meredith previously had a more centralized structure, employees in sales "naturally gravitated" towards certain categories and advertisers, Borsa said.
A big part of the transition will be incentivizing collaboration, which Dotdash Meredith will do by reorganizing its sales compensation structure. While the company is still "going through the details," an important thing to consider is how to "comp someone in the midst of a transition when you may have been working on an account, now you're transitioning — you got to make sure that you're comping them for the work that they've done with their current client list, if their client list is going to change. That's the bigger change, from a cost perspective," Borsa said.
03
The challenges of a remote merger
The key lesson from the Dotdash Meredith merger seems to be to combine two companies that already have capabilities that fit together to reduce friction or dramatic cost-cutting decisions.
But at the end of the day, "doing an integration and building trust and relationships is super hard on Zoom," Borsa said. Achieving a large media merger while mostly continuing to work remotely has presented "one of the biggest challenges," Borsa said. "We're going through these massive changes, and you still have people on Zoom."
Borsa believes that once employees return to the office this month, it will have a "dramatic impact" on bringing the two companies and their employees together.
https://digiday.com/?p=444136