Media Briefing: Publishers like Gannett are using micro-surveys to amass audience data
June 9, 2022 • 12 min read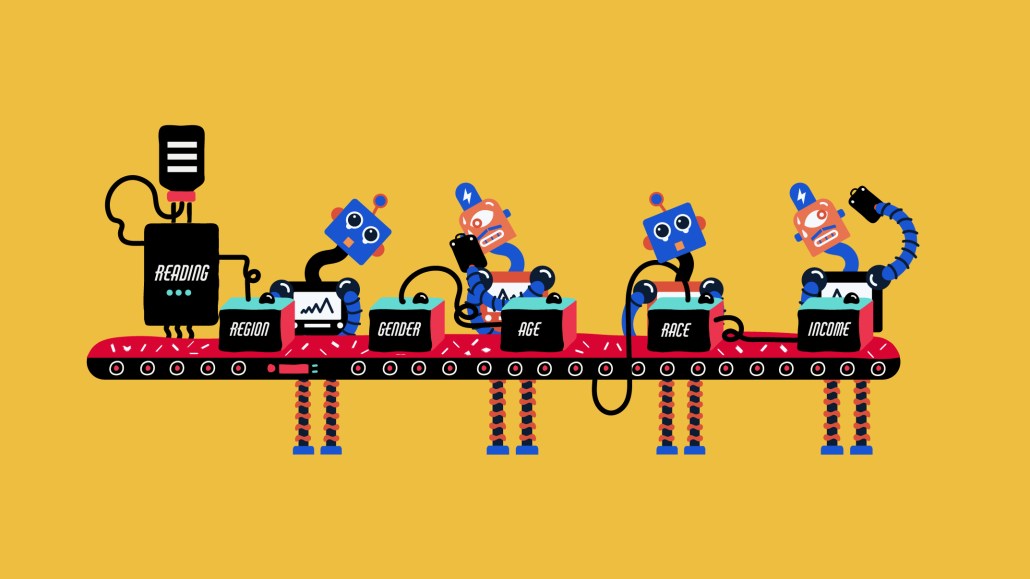 Ivy Liu
This Media Briefing covers the latest in media trends for Digiday+ members and is distributed over email every Thursday at 10 a.m. ET. More from the series →
In this week's Media Briefing, media editor Kayleigh Barber looks at how publishers like Gannett and The Atlantic are surveying their readers to accumulate more first-party data that can boost their advertising businesses.
Micro-surveying at scale
3 questions with The Washington Post's Kris Coratti on hosting larger events
Cuts at Vice Media Group and Clubhouse, affiliate links' decelerating revenue growth and more
Micro-surveying at scale
The key hits:
Gannett is hoping three-question surveys embedded in articles will get readers to offer up first-party data at a high volume.
Some media buyers claim they'd be willing to spend a fair amount for this data based on the scale factor, but would not necessarily pay higher CPMs.
Unlike long-form surveys, advertisers might not see as much value in buying custom questions in micro-surveys.
In the race to collect first-party data, publishers are considering every option, including recycling audience engagement tactics like surveying. Only now, the name of the game is getting as many people as possible to answer questions with as little friction as possible.
For Gannett, the publisher of USA Today and 230-plus local news sites, this strategy is coming in the form of its new Pulse product, which launched in January and integrates three-question surveys in the body of articles that readers are prompted to answer as they scroll down the page.
"It's very subtle [and] it's completely voluntary. They decide if they want to [answer] it or not," said Gannett's chief product officer Kris Barton. "There aren't any paywalls or blocks before they can continue reading the article."
Gannett isn't the only publisher more actively surveying its audience. Earlier this year, The Atlantic's CEO Nick Thompson said his audience team began sending out as many surveys as possible to collect first-party data that's "measuring not who you are [but] what you do."
"We're not taking precise geographic location data, we're not checking your race — we're checking what stories did you click on? How many stories did you read? We're asking questions along those lines," Thompson told Digiday in April.
Meanwhile, Hearst in the U.S. has tested in-article polling for the past couple of years. However, although polls are still being​​ used intermittently across some of the publisher's brands, it's not a central focus, according to a person familiar with the publisher's strategy. Hearst declined to comment for this article.
These micro-surveys bear a relation to the panels that publishers like Complex Networks and Hearst UK have convened over the past few years. But their closer comparison may be the micro-surveys that advertisers have adopted on platforms like Facebook, Google and LinkedIn, which could help to explain why publishers like Gannett are pitching advertisers on soliciting specific questions through Pulse for a fee (Barton declined to disclose how much the publisher is charging).
"We've seen a rise of in-ad lead generation programs drive success in collecting first-party data via [platforms] like Facebook and LinkedIn Lead Gen Ads, as well as Google Ads with Lead Form Extensions," said Greg Kaufman, svp of analytics enablement at advertising agency RAPP, in an email to Digiday. "Gannett's approach may be even more compelling to the end-user as it is woven into trusted, high-quality content." — Kayleigh Barber
Why Gannett is going the micro route
The micro-survey approach was appealing to Barton's team at Gannett versus the more traditional long-form survey, he said, because "we don't think it's very natural to say, 'sit down for 20 minutes and tell us everything.' And we think that also introduces bias around the panel of who answers your questions," especially if they're only being sent out to paid readers or newsletter subscribers.
Gannett's readers are presented with three questions, the first one or two being more opinion-based and relating to the context of the story, such as where a reader stands on an issue. This is aimed at getting the reader engaged with Pulse and comfortable with answering a question while reading, according to Barton.
After breaking the ice, the questions shift into more personal territory like: Do you own a home or what's your household income?
But beyond the speediness of only asking three questions at a time, the context of the articles that the questions appear can say a lot about readers' propensity to participate, which offers a great learning opportunity for Barton's team while testing Pulse.
"We can learn a lot more about your mood, things you're willing to share or not share with different times. If you're reading something that's a little more heavy in news, maybe you're less prone to share versus a little more upbeat," he said.
Buyers say: 'Scale alone provides value'
Currently, Pulse micro-surveys are presented to about 2.5% of Gannett's total audience on any given day, according to Barton, who said that average unique visitors across the company sits at about 180 million per month. This percentage will increase over time, he said but declined to share a plan for that growth. Audience members are picked at random to be presented with micro-surveys, with the only exception being that certain hard news topics, like terrorism, are exempt from Pulse. He said this was to avoid brand safety concerns on advertisers' part.
Since launching Pulse in January, the publisher has collected hundreds of thousands of data points and about 44% of those who start a survey will answer at least three questions once they've engaged with the product, according to Barton. What's more, about six times more people answer the first question in a micro-survey than click on an ad, he added. He declined to say what percentage of people exposed to a micro-survey answer at least one question.
"Someone as large as Gannett blasting [a three-question survey] to literally anyone who's going to be reading one of their prime headlines today, there's going to be a ton of responses to that," said Seth Hargrave, CEO of media buying agency Media Two Interactive.
And that ability to easily gather millions of responses on a daily basis can be a boon for Gannett in the eyes of buyers, though the publisher is not currently charging more for the first-party data coming in through micro-surveying, according to the company.
"Scale alone provides value," Hargrave added. "But that doesn't necessarily mean we'd be willing to pay more for it on a CPM basis. We might buy more of it overall, just because we may be utilizing that for higher frequency or whatever it may be for that particular client, but what the specific dollar value of that data set is, it's probably more so in the volume and not necessarily in the upfront value in the front CPM."
Ultimately, long-form surveys and micro surveys offer very different opportunities for media buyers, according to Hargrave. While long form surveys can provide information needed to lay the groundwork for larger media campaigns aimed at the publisher's audience, micro-surveys are going to be limited to understanding brand recognition with this cohort.
"[Micro surveys are] not going to identify true audience propensities that we could build custom solutions against," said Hargrave.
What we've heard
"The budget cuts we made in April did not account for the changes in consumer spending that have happened since then, as well as other stark economic signals, like the prediction of a recession and the stock market decline."

— Food52 spokesperson on the company's latest round of layoffs and cost-cutting measures
3 questions with The Washington Post's Kris Coratti on hosting larger events
Even pre-pandemic, The Washington Post prioritized hosting intimate in-person events for senior executives and newsmakers, and streaming live programming to a wider audience to tune in for free virtually. That's changing this year.
In 2022, the Post plans to put on a total of 10 to 20 in-person events, including a 300-person, invite-only summit with Tina Brown Media, to provide more networking opportunities and to grow The Post's franchises.
The Post is teaming up with the media company run by Tina Brown — the former The New Yorker and Vanity Fair editor who served as founding editor-in-chief of The Daily Beast before forming Tina Brown Media — to host the "Global Women's Summit," a full-day event in November. It'll aim to bring together global women leaders across sectors, according to the company. Tina Brown Media previously ran an annual summit for over a decade called "Women in the World," which closed down in April 2020 due to the pandemic.
The upcoming women's summit will focus on issues such as global leadership, financial equity, workplace reform and women's struggles with high job losses since the pandemic hit. The presenting sponsor is AARP. It will take place at The Washington Post's building in Washington, D.C., inside its auditorium.
Digiday spoke to Kris Coratti, chief communications officer and gm of Washington Post Live, to discuss why the Post is investing in larger, in-person events this year and in 2023. – Sara Guaglione
The interview has been edited and condensed.
Why is The Washington Post hosting a summit with Tina Brown Media?
When we were thinking about coming back [to in-person events], we knew we wanted to do it differently than we did it pre-pandemic. We were still going to have our typical Washington [Live] programs. But we wanted to do things that were just a little bit more ambitious. When you're coming back in person after a pandemic, I was thinking, what's really going to draw people together? One of those things is the fact that people want to be networking with one another. But what more can we do? We started to think about taking our tentpole topics and building them out in a way that, to start, are a half-day or a full day — where we could really build in not just the exceptional programming, but even more of that networking.
We talked to Tina Brown pre-pandemic and had started thinking about partnering with her. And it just felt like a really natural fit. At the end of the day, Tina is a news person. She loves diving in and having deep and thoughtful news interviews and we thought — what an exciting way to bring in a new brand together with our brand. Some of what's been really exciting to us is thinking about partnerships that we could create that would help what we're doing, bring in what they're doing and make everything even bigger. We could sort of rebuild and reimagine "Women in the World." We're calling it something slightly different but it's that same sense of looking at global issues, how women are thinking about their financial well-being, the economy — this sort of global connectedness that is, for better or worse, really changing the way we all live.
Would you say that this is one of the biggest in-person events Washington Post Live has hosted?
This will be the biggest. The full-day will be the biggest that we've taken on since I've overseen Live. But I would think about it as creating franchises. We're always going to have our topic-based Washington breakfasts, but I want to have these tentpoles, these franchises that we can create. I think that this women's summit is one of them. I think our work on climate is another. I don't know that it's going to be all laid out perfectly this year. But the idea is that as we move forward, that's the vision for it. I would love to see people traveling for these. So maybe we're not there in year one but certainly in year two. What's nice is it's never going to be just a Washington audience because we have our digital audience.
Why does the Post feel it's worth the trade-off of sharing revenue from a summit like this one to host it with another company?
Because when we come together, it makes it bigger. I mean, I firmly believe that this partnership will mean more overall revenue. So I feel very comfortable with where we'll end up. Tina Brown is an incredible force in media. Bringing her star power together with our star power — it elevates the whole thing. I have no problem with partnerships like this. I think when done right and done smartly and frankly and done in good faith where we're agreeing upfront with what this looks like — then it's nothing but success going forward.
Revenue will come from sponsorship. What we do — always with our live programming simply because space is limited — is we curate our invitation lists so that we can ensure that we have a really strong mix of people. Again, bringing that networking opportunity into play. So we don't sell tickets for our live events. We make it available to everyone in our live stream. I anticipate this year will also be our biggest year ever, particularly from a revenue perspective.
Numbers to know
41%: Percentage drop in BuzzFeed's stock price on Monday after company executives and some investors gained the ability to sell their shares.
$80 million: How much money Hispanic media company Latino Media Network raised, which the company has used to acquire 18 Hispanic radio stations from TelevisaUnivision.
13 million: How many monetizable daily active users Twitter expects to add this quarter.
<$215 million: How much podcast revenue Spotify generated in 2021.
What we've covered
Refinery29 expects its Unbothered vertical to draw thousands to its first ticketed event in Atlanta:
Unbothered's "The Glow Up" event will take place on June 18 and 19.
The vertical expects up to 4,000 people to attend.
Read more about Refinery29 here.
Vox Media launches its own SSP:
The media company's SSP is designed to help the publisher programmatically sell its nonstandard ad formats.
Initially, Vox Media's SSP only sells its Athena ad format through The Trade Desk's DSP.
Read more about Vox Media here.
Google's David Temkin sheds light on the company's preparations for disabling third-party cookies:
Google is keeping to its end-of-2023 deadline for disabling the use of third-party cookies in its Chrome browser, Google exec David Temkin said in the latest Digiday Podcast episode.
Temkin also discussed Google's two existing Privacy Sandboxes and the potential for a third focused on connected TV.
Listen to the latest Digiday Podcast episode here.
How CoinDesk is using crypto tokens for in-person event sponsorship deals:
The crypto news publisher is doling out participation tokens to people attending its Consensus conference.
The conference's 267 sponsors will also be using the token, which can help to gauge the sponsorships' effectiveness.
Read more about CoinDesk here.
Food52 employees hit with another sweeping round of layoffs and reduced hours amid economic downturn:
The media company has laid off 21 employees, or 15% of its staff.
Food52 has also moved its content team and part of its creative team to a 32-hour workweek to save money.
Read more about Food52 here.
What we're reading
Vice Media Group makes cuts:
VMG has slowed its pace of hiring and is looking to make some cuts to its business as the media company preps for a sale, according to The Information.
Clubhouse makes cuts:
A little over a year after Clubhouse kicked off the live audio trend, the app has laid off some employees and lost others who left because of the company's lessened focus on categories like sports and news, according to Bloomberg.
Gannett makes changes:
The publisher of USA Today is reorganizing its operations with two new divisions, one focused on its media business — including advertising and subscriptions — and the other oriented around its marketing services business, according to USA Today.
Affiliate links make publishers less money:
The revenue growth that publishers are seeing from carrying affiliate links on their sites has dwindled from 163% year-over-year growth in 2020 to 2% so far in 2022, according to Adweek.
https://digiday.com/?p=450644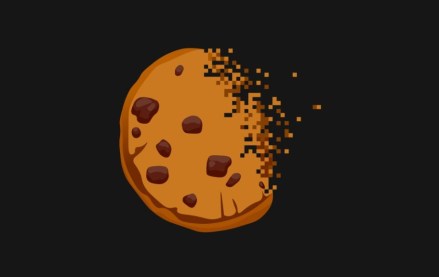 September 25, 2023 • 1 min read
During the Digiday Publishing Summit, execs from companies including Condé Nast, Dotdash Meredith and Thomson Reuters assessed the industry's readiness.
September 25, 2023 • 5 min read
Publishing executives shared their honest and unfettered opinions on the rise of generative artificial intelligence technology and its impact on traffic, IP protections, content production and jobs at the Digiday Publishing Summit last week.
September 25, 2023 • 5 min read
Here is A sampling of other AI-related news from last week.