Media Briefing: Publishers are tapping internal first-party data 'influencers' to rally their broader organizations
December 9, 2021 • 16 min read
•
•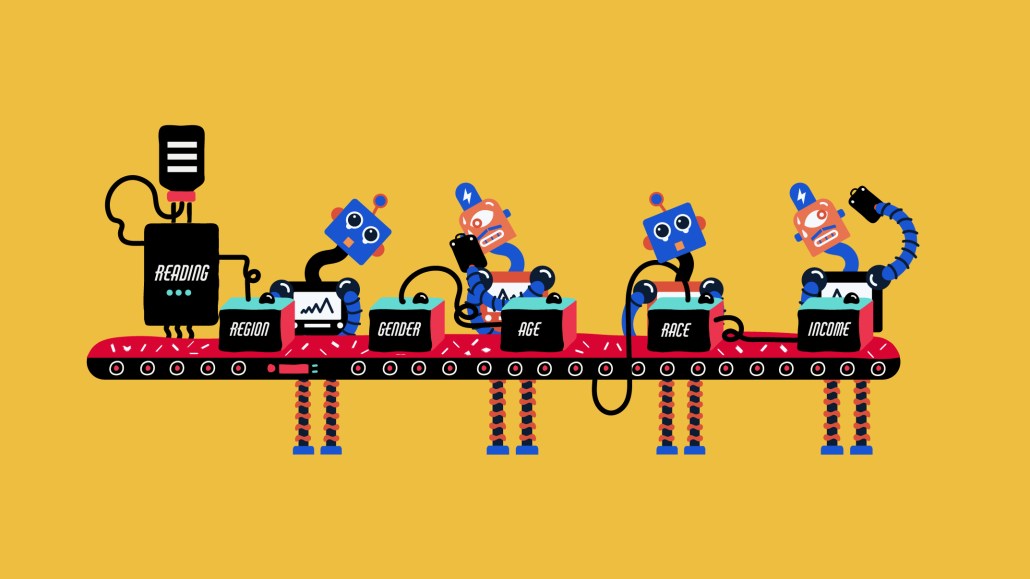 Ivy Liu
This Media Briefing covers the latest in media trends for Digiday+ members and is distributed over email every Thursday at 10 a.m. ET. More from the series →
This week's Media Briefing looks at how some publishers are appointing executives to serve as internal ambassadors for their first-party data efforts while others adopt committee-based approaches.
First-party hosts
Market check: Crypto ad dollars
3 questions with The Atlantic's Derek Thompson
BuzzFeed's stock market debut, Condé Nast's changes, publishers' pay-later programs and more
First-party hosts
The key hits:
As publishers step up their first-party data efforts, they are working to ensure their broader organizations are on the same page.
Some are creating roles for executives to serve as internal data ambassadors.
Others are opting for committee-based approaches.
Publishers have spent the past couple of years getting advertisers and agencies to embrace their first-party data programs. But they are also having to make sure their various internal teams are similarly on board. To that end, some publishers are appointing executives to roles in which they are effectively serving as first-party data ambassadors inside their companies.
"I definitely had this realization that, if we're going to be really good at this and really focus on this, we need somebody [who's] 100% accountable and who can own this but also work across the organization very horizontally," said Jessica Sibley, chief revenue officer at Forbes.
Sibley had that realization relatively early, appointing Adam Wallitt to be group vp of data sales and strategy at Forbes in September 2020. As the first-party data drumbeat grows louder — and as first-party data takes center stage in publishers' dealings with advertisers ahead of Google deprecating third-party cookies in its Chrome browser in late 2023 — more publishers are making similar moves or considering how else their companies can come together on their first-party data work.
In September, Penske Media Corporation hired Brett Goverman to be its first-party data lead as associate vp of data strategy. "We have this person now who is this corporate resource who essentially manages our Atlas Data Studio and is working with the tech team, the data team, the legal team, the [revenue operations] team, my position, our brand leaders," said Mark Howard, chief revenue officer at PMC.
However, while many publishers seem to agree on the importance of getting their broader organizations on board with their first-party data work, not all are opting to appoint individuals to the task.
News Corp., for example, has chosen to take a more committee-based approach by having its various teams on board, said Stephanie Layser, the company's vp of data, identity and ad tech products and platforms. In November, Layser's title expanded beyond overseeing ad tech to overseeing data, identity and tech, and News Corp. is expanding its data team with the hires of a data science lead, a data governance head and a data and identity product lead, the last of whom reports to her.
"So we're staffing up those positions right now in order to make sure we're best prepared at a corporate level, but those teams are already built at our business units as well. Our business units are already hitting the ground running in first-party data. It's just a matter of us having the right team at corporate to be able to unlock and share first-party data across our businesses in a properly permissioned, user-safe way," Layser said.
Meanwhile, consulting firm Prohaska Consulting is fielding inquiries from publisher clients who are trying to determine which approach may be best for them, said Ameet Shah, partner and svp of global publisher operations and tech strategy at the firm.
"We have seen larger publishers take that action. Do all have a data strategy lead? No. Many are going down that road," Shah said. "More importantly, they're all tackling it. Who's tackling it is part of the question."
With a little help from my friends
Let's be clear: Who's tackling it is a big part of the question.
Appointing someone to lead a publisher's first-party data strategy can require some political maneuvering. Since this person is meant to serve as the internal point person and coordinate across different teams, the leaders of those different teams may each want it to be one of their people in the role and may push back against someone from another team being elected to the position.
"It matters less about where [this role] ultimately lives [on a company's org chart]. For this type of role specifically, it's going to be very dependent on this person's skill as well as the organizational structure to be able to think about this from the standpoint of influencing other groups. You can't solve data-related challenges on your own," said Shah.
Before appointing their respective first-party data ambassadors, Sibley and Howard made the rounds to various leaders inside their companies to get them on board with creating the role in the first place and then with placing that role within the companies' revenue organizations.
Sibley spoke with Forbes' head of business intelligence, its chief technology officer, its chief product officer and "a key person who I work directly with in finance and in HR" and presented them with the idea of the role and why it was important to have one person who would be responsible and accountable for the publisher's first-party data strategy. "I socialized it first, and then I went to my CEO. And I sort of said, 'Hey, we've got to do this, and I've already got your whole team bought in,'" she said.
At PMC, the company's chief digital officer Craig Perreault played an important role in supporting the role's creation, as co-sponsor with Howard of the company's first-party data platform as well as running its growth initiatives including subscriptions and its commerce/affiliate and licensing businesses. Additionally, "our data team, the product team, the [developer] team, all of them worked very closely with us on this. So it really is a multi-departmental effort to make it happen," Howard said.
News Corp. has similarly benefitted from its top executives backing its first-party data efforts, especially as the third-party cookie's demise went from imaginable to inevitable. "Our C-level executives are talking about first-party data and know and understand first-party data and are checking that's something we're continuing to invest in," said Layser.
Come together, right now, over me
Getting the various internal stakeholders signed on is an important step. So is getting the right person into the role.
For Forbes, that decision was made easy by the fact that Sibley "created the role with Adam in mind," she said. Having played a role in Forbes getting into mobile ad sales a decade ago and then launching its BrandVoices branded content product, Wallitt has a history of being instrumental in the publisher pushing into new revenue products.
In the new position, Wallitt has relied upon his existing relationships within Forbes' revenue organization as well as its CTO and head of business intelligence. But he's also cultivated new, closer working relationships with some teams. "I have become on a first-name basis with everyone in the business intelligence department now. Now all of a sudden people are wanting to [connect with] me on LinkedIn," he said. Additionally, "I've become closer with the legal department."
For PMC, the hiring decision came after the decision to create the role, and the publisher chose Goverman for the position, in part, thanks to his history working with PMC on first-party data in his previous role at publisher-focused data management platform Permutive. "Brett was a huge hire for us. He came from the DMP world, so he has a vantage point on how different publishers are doing things differently and why," Howard said.
Having Goverman in the role with his experience working with publishers on the DMP side means he is able to apply that client education work now to his coworkers. That work has already started with some members of PMC's publications reaching out to Goverman to learn about the data opportunities he sees for them, and PMC expects to expand that internal education effort in early 2022.
"Given his background in managing clients such as ourselves, he's got a great ability to communicate and educate, which will be extremely helpful," said Howard. "At the end of the day, this is only as valuable to us as it provides our brands the ability to leverage the data and to better understand their audiences to have differentiated conversations with their clients. We are very, very early in that part of the process. But that's the big opportunity."
As for New Corp., the approach may be different, but the process bears similarities, and the intention is the same. "It's all about communication and cadence," said Layser. "It's about councils. It's about brainstorming sessions and labs. It's about finding your influencers and the people who can really move the dial and making sure they're tied into these larger conversations." — Tim Peterson
This article has been updated to reflect that News Corp.'s data and identity product lead reports to Layser but the data science and data governance leads do not.
What we've heard
"We ended up making money last year. And then this year, we went in again, saying, "We're going to invest a lot of money," which we did do, but the hiring has just been very difficult. It's much slower than we anticipated. And so we will be profitable, but it's not necessarily on purpose."

— Axios president and co-founder Roy Schwartz on the Digiday Podcast
Market check: Crypto ad dollars
After banning cryptocurrency exchanges and wallets from advertising on their platforms for years, Meta and Google are opening themselves wide to crypto ad dollars. The moves may — or may not — have a ripple effect for any media companies counting on this emerging client base.
At the start of the month, Meta changed a policy, making it easier for those companies to advertise on Facebook and Instagram, attributing the change to the increased maturity, stabilization and regulation of decentralized finance (DeFi) and the blockchain over the past few years. Google, too, began allowing certain crypto wallets and exchanges to advertise to U.S. audiences in August of this year, and together, those cryptocurrency companies now have access to billions of people they've never likely advertised to before.
Now companies, like crypto exchange Coinme, are making massive changes to their marketing strategies, with the anticipation of investing a "significant portion" of their marketing budgets for the year on Facebook and Instagram campaigns, according to Julie Ingle, vp of marketing at Coinme. Ingle would not disclose hard revenue figures for the coming year's budget but said it had increased year-over-year as a result of the change.
The biggest appeal of Facebook and Instagram to Ingle is the variation of audience demographics that the platforms can offer. She said that because crypto investors today are predominantly young, educated men, there are limitations in who her team is able to reach when advertising through crypto publication partnerships — those readers tend to be of the traditional crypto investor demographic.
"Facebook's advertising limitations prohibited crypto companies from reaching mainstream audiences and educating them effectively," resulting in an "echochamber" of who was participating in the development of the space, Ingle said.
Despite the trajectory that Facebook and Google are on, scooping up the lion's share of yet another industry's advertising spend, some crypto publishers like Decrypt Media and Blockworks are not at all worried about the effect this could have on their businesses. After all, the platforms' prior crypto ad bans already had an effect.
"When Google and Facebook both banned crypto keywords, it made everybody move from banner ads to other types of advertising and they're not coming back in crypto. Maybe some projects will advertise, but the end result of that was [crypto companies saying], 'OK, we don't touch that display advertising stuff,'" said Alanna Roazzi-Laforet, CRO and publisher at Decrypt Media.
Neither Decrypt's nor Blockworks' advertising partnerships with crypto companies hinge on display ads or traditional digital advertising. For Decrypt, it's not even a countable portion of the company's revenue, Roazzi-Laforet added.
The majority of the campaigns that Blockworks runs are those that are meant to target specific subsections within crypto, such as hedge fund managers, and are in the form of branded content or deeper content partnerships, which CEO Jason Yanowitz said will give his company differentiation from Facebook when trying to win crypto advertisers' business.
"I don't care if Facebook allows it now, it's not my business. It's not what we do for a living, [or] how we make our money," Roazzi-Laforet said. — Kayleigh Barber
Numbers to know
94%: Percentage share of $287.5 million raised by BuzzFeed's SPAC that investors withdrew before the merger was approved.
>200: Number of U.S. newspapers involved in lawsuits filed against Facebook and Google alleging the tech giants have monopolized the digital ad market.
74.9%: Percentage share of journalists in Canada who identify as white.
$7,744: How much money Financial Times will pay to each individual employee as a year-end bonus.
3* questions with The Atlantic's Derek Thompson
Many journalists have launched newsletters over the years, either as part of publishers' broader newsletter pushes or as a means of stepping out on their own. Among the latest examples is Derek Thompson, a staff writer at The Atlantic who debuted his newsletter "Work in Progress" on Dec. 1.
"I've always wanted to do two additional things with my writing," said Thompson. "Number one, have a direct relationship with readers so that articles I write go directly to readers who have demonstrated interest in my work. Newsletters are obviously a very efficient way to do that. And number two, I wanted to move some of my work back to old-school blogging and thought that having a newsletter and building a community of readers would allow me to do that."
Specifically, Thompson is building a community around people interested in the future of work, which is a focus of his newsletter. "The future of work is a perfect subject for newsletters because the vast majority of my readers work. And so in a way, my readers are as much an expert on the present and future of work as I am."
The interview has been edited for length and clarity. — Tim Peterson
Your newsletter goes out twice a week. Why choose that cadence as opposed to once a week or every weekday?
I don't have enough time to write once a day with my other obligations. And once a week I feel isn't quite habitual enough for the typical newsletter product. So I wanted to be somewhere in the middle, and two is between seven and one.
Your newsletter is free, but there's been this trend of publishers putting newsletters behind the paywall. The Atlantic is part of that trend. And the newsletter this interview will run in is an example. Was it your decision to make your newsletter free?
I'm starting with a free model because I want to reach the most people that I can as easily as possible. And free is a good way to do that.
The Atlantic recently formed a new newsletter program where it has some writers who are under contract to put out paid newsletters but the writers retain some autonomy, like being able to work on outside projects. You're on staff at The Atlantic, but you also do outside projects like the podcast "Plain English" that you're doing with The Ringer. So at this point, what's the difference between being a staff writer and a contracted newsletter writer?
The truth is I don't know what the contracts with our contracted newsletter writers look like. I don't know if they're all the same. I don't know if they're all different. So it's kind of impossible for me to compare and contrast my relationship with The Atlantic to relationships whose contours I don't understand.
*Bonus question:
I'll ask that one a different way. With the Substack trend and all the talk a year ago about people going independent as writers, what keeps you on staff at The Atlantic as opposed to going independent?
I love The Atlantic. I love its history. I love what it represents now, and I love its promise as a platform for trans-ideological ideas in a world of ideological walls. Also, as a matter of reach, I think it's just true that you reach more people if you belong to a large news organization. And I want to reach as many people are possible with my ideas. Third, on the subject of institutions, it's cool that people are starting their own Substacks — I'm a huge, huge fan of lots of individual Substacks — but I'm a really, really big fan of institutions. And I think it's really important to build and protect institutions in the 21st century, which is frankly a very low-trust century and a very anti-institutional century. I think it's important to fight back against the decline of trust in institutions by building a strong one, and so I want to be a part of that project.
What we've covered
How publishers are handling returns to the office going into 2022:
Many media companies have begun to reopen their doors.
But some like Group Nine and The New York Times are leaving the timelines open-ended for when employees will be required to be back at their desks.
Read more about publishers' office return plans here.
Cookie compliance efforts continue to fall short even three years after GDPR:
The vast majority of websites attracting top-tier advertisers place trackers on people's devices before receiving consent.
More than two-thirds of analyzing third-party marketing cookies transferred user data outside the European Union.
Read more about cookie compliance efforts here.
Why Axios is set on investing in internal growth versus pursuing M&A in 2022:
Axios president and co-founder Roy Schwartz said it's too early to sell the company or merge with another outlet.
Axios expects to hit $86 million in revenue this year and mark its third consecutive year of profitability.
Listen to the latest Digiday Podcast episode here.
A majority of publishers don't want to go back to full-time office work:
Publishers' appetite for a return to full-time office work is diminishing, according to new Digiday+ research.
More than half of respondents said they would not go back to full-time office work within the next year.
Read more about publishers' full-time office stances here.
How Reuters Events maintains a role for virtual as it returns to in-person events:
Thomson Reuters' events business held its first in-person event since the pandemic in October.
Reuters Events expects to implement a hybrid model for its flagship "destination events" in 2022.
Read more about Reuters Events here.
What we're reading
BuzzFeed's stock market debut was neither boom nor bust:
BuzzFeed's initial outing as a public company has not been a great success, but it's not a total failure either, according to Recode. The media company's wunderkind status may have worn off some, but it's still the first of its cohort to make it into the stock market, albeit by taking a somewhat controversial route via a SPAC IPO that did not yield as much money as BuzzFeed had hoped.
Change is afoot at Condé Nast:
Condé Nast is working to keep pace with — and its position in — the media industry by adopting a global, digital-first strategy and expanding its entertainment business, according to The New York Times. None of that approach is all-that-new, to the magazine publisher and definitely not among media outlets. But Condé Nast is among the bigger, older media companies to make the move, and with U.S. revenue reportedly set to top $1 billion this year, it seems to pulling it off.
Publishers' commerce businesses adopt pay-later options:
Following the broader e-commerce trend, publishers including BDG, BuzzFeed, Gallery Media Group and Leaf Group are letting people purchase products on their sites and opt to pay later, according to Adweek. The adoption is the publishers' way of competing with online retailers and has helped to boost Gallery's sales and conversion rates.
News publishers' social media policies prioritize outlets over employees:
Journalists feel like publishers' social media policies are designed to protect the companies, limit what the journalists can say and lack clear guidelines, according to a report by Columbia University's Tow Center for Digital Journalism. News outlets also provide insufficient protection for their journalists, especially women and people of color, from online harassment and abuse.
The A.V. Club issues relocation ultimatum to staffers:
The A.V. Club is forcing some members of its editorial staff to move to Los Angeles or lose their jobs, according to Gawker. There are a couple aspects that make this appear to be a wildly unfair demand, which seems to stem from G/O Media hiring Scott Robson to be the publication's editor-in-chief and his being located in L.A. First, it affects a majority of The A.V. Club's editorial employees. Second, it only affects those employees that are based in Chicago; those based in New York, Oregon and Wisconsin are not affected.
https://digiday.com/?p=434519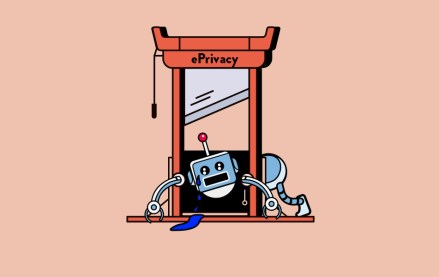 September 29, 2023 • 5 min read
•
•
Publishers are unsure if blocking AI web crawlers is enough to protect their content from being scraped and used to feed AI tools and systems.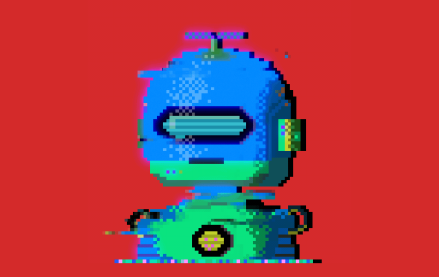 September 29, 2023 • 6 min read
•
•
New features include a new chatbot called MetaAI, Bing search integration, new AI image tools, and dozens of celebrity characters.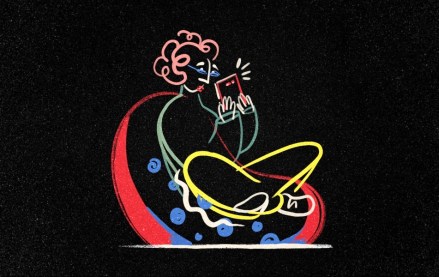 September 28, 2023 • 3 min read
•
•
The Financial Times has launched another lower-priced, subscription-based mobile app product a year after the debut of FT Edit to reach international readers.