Media Briefing: Media companies' DE&I follow-throughs fall short
February 4, 2021 • 17 min read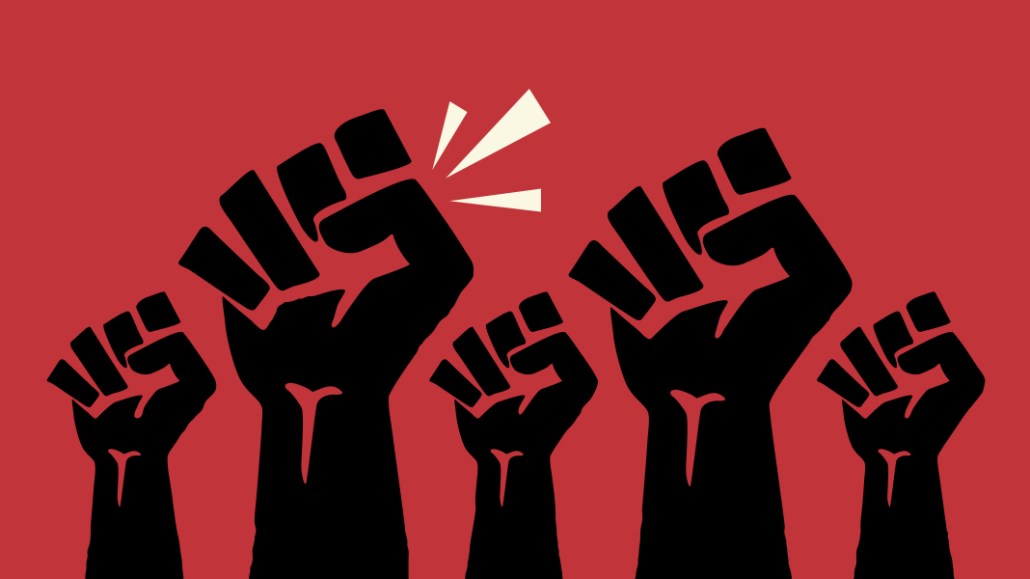 Ivy Liu
This Media Briefing covers the latest in media trends for Digiday+ members and is distributed over email every Thursday at 10 a.m. ET. More from the series →
Welcome to the Media Briefing, a new weekly feature for Digiday+ members that goes deep into the world of media companies, platforms and independent content creators. The Media Briefing will be edited by senior media editor Tim Peterson with weekly contributions from senior reporter Kayleigh Barber; media reporter Sara Guaglione; platforms, data and privacy reporter Kate Kaye; and senior editor, research and features Max Willens. New editions will hit Digiday.com and inboxes every Thursday.
We're making this new briefing available to anyone for the first two editions (1/28 and 2/4) after which it will be exclusively available to Digiday+ members. Join Digiday+ now to prevent losing access, and use promo code MEDIABRIEFING for 10% off a 1-year membership.
The Media Briefing this week looks at whether media employees feel like companies are following through on their diversity, equity and inclusion pledges made last summer.
The equity issue with media companies' DE&I efforts
News publishers' media literacy campaigns
A Q&A with The Daily Beast's Mia Libby
Facebook's newsletter plans, Business Insider's new name and more
The equity issue with media companies' DE&I efforts
Media companies' efforts to improve the level of diversity, equity and inclusion within their organizations have an equity issue of their own.
Black employees and employees of color already feel that they have to work harder than their white counterparts to receive the same level of pay and opportunities for promotions. But they are also being asked to be the ones working harder to close that equity gap and typically without receiving additional pay for their efforts and often with their only qualifications the color of their skin. "I'm not a DE&I expert just because I'm Black. I don't want that responsibility. It's not my area of expertise, so I don't want to be in that position, especially if I'm not getting compensated for it," said a current Vice employee.
The key hits:
Black people and people of color working at media companies feel like they are being tasked with working on the companies' DE&I efforts in addition to their main jobs.
Media companies are not always compensating employees for the additional DE&I work.
The equity issue around media companies' DE&I efforts has led some employees to quit.
In light of the focus on racial injustice following the killing of George Floyd last May, media companies have paid a lot of lip service to DE&I, but they have been less forthcoming in financially supporting those efforts within their companies, according to current and former employees from companies including Hearst, Penske Media Corporation, ViacomCBS and Vice Media Group who spoke with Digiday on the condition of anonymity for fear of retribution. "That's the equity piece where they miss out. They want us to do this work, but they're not paying us for it," said the Vice employee.
Internal organizations for employees who are Black or people of color — commonly called employee resource groups or community groups — have been asked to take on new responsibilities related to companies' DE&I initiatives. Some group members feel these additional responsibilities, such as providing diversity and inclusion reports to inform corporate-level DE&I efforts, go beyond the groups' original mandate of creating a community within the company for employees who are Black or people of color to come together and support one another, such as by hosting events featuring speakers who are prominent Black people or people of color.
Once media companies began making their DE&I pledges following George Floyd's killing, "they looked to us for everything: 'Well, you guys are the Black group so tell us what to do or how can we be a part of what you're doing,'" said a former Hearst employee who was a member of its Black ERG and left the company in late 2020.
Hearst-owned publications asked members of the company's Black employee resource group to proofread articles for racial and cultural sensitives, but did not offer to pay for that work despite it being outside of the members' job responsibilities and some members not being part of the editorial department.
"Here and there, it's fine. But I can't do your job for you. Hire Black editors," the former Hearst employee said. A Hearst spokesperson declined to comment. On Feb. 3, Hearst released a company diversity report that revealed that, as of December, 73% of its full-time and part-time employees in the U.S. were white, 78% of employees at the manager level or higher were white and 64% of people hired over the previous 12 months were white.
Vice has compensated some members of its community groups for employees who are Black and people of color in light of the additional responsibilities, said the Vice employee. However, not all members have received additional payment or are comfortable with the additional DE&I duties. For example, the Vice employee took issue with Vice's in-house agency Virtue, in January, asking some community group members for feedback on a DE&I training program that the agency is developing as part of a "DEI Charter" for its advertising clients. Specifically, Virtue asked for input on a DE&I vocabulary guide, an inclusive creative best practices document and a DE&I red flag language guide that it had adapted from Vice-owned publication Refinery29. The community group "turned into this thing where I felt that I was being asked to do much more on top of my work responsibilities," said the Vice employee. A Vice spokesperson declined to comment.
Employees do feel that media companies have been following through on some of their pledges, including hosting diversity training courses for employees and hiring more Black people and people of color. The employees who spoke to Digiday said they appreciate the diversity training courses but that such education is for companies' white employees. "They are great, but they are not for me — they are not for other Black people," said a current Hearst employee. Meanwhile, the hires of Black people and people of color have been most apparent on the editorial side of the companies, including in leadership positions such as top editor roles at Refinery29 and Hearst-owned Harper's Bazaar, according to the employees interviewed for this article.
Still, the employees who spoke to Digiday remain skeptical of whether these employees are being paid the same as their white peers. They also said that they feel Black people and people of color have also been disproportionately affected by the layoffs that many media companies underwent last year as the coronavirus crisis hurt their businesses and that they continue to see a majority of promotions go to white employees. "It's about equity. That's what I truly want to see," said the current Hearst employee.
At Penske-owned The Hollywood Reporter and Billboard, recent promotions mostly went to white employees, said a current THR employee. That is despite this person and other employees who are people of color asking for promotions, title changes and raises. A Penske spokesperson had not provided a comment as of this writing.
Further fueling employees' skepticism has been a lack of adequate transparency into the levels of diversity and equity within media companies. THR employees, for example, have asked for the company to "release diversity statistics publicly like other media companies have done," said the THR employee. "We were told that was going to happen, and it never happened. Not even an internal memo."
Last year Vice hired an outside company to conduct a pay equity study so that the media company could adjust employees' salaries. However, only a small percentage of VMG employees received salary adjustments, according to a current employee at Vice-owned Refinery29. "I'm more than positive that it was literally less than half a percent," this person said.
A Vice spokesperson declined to comment, but a person familiar with the matter said the figure was 0.6% and that VMG had previously conducted a pay equity study in the fourth quarter of 2018 and that the low number of adjustments in 2020 could reflect the company having already meaningfully narrowed the equity gap.
Media companies not providing compensation for internal DE&I efforts sometimes contrasts with the payments they are making to support diversity, equity and inclusion outside of their organizations.
Take Hearst for example. The magazine publisher's employee resource group for Black employees raised more than $200,000 last June to support organizations like Color for Change and the LGBTQ Freedom Fund. Hearst matched that money on a 2-to-1 basis and to bring the total money raised to $500,000, and the company donated an additional $250,000 apiece to the Equal Justice Initiative and NAACP Legal Defense and Education Fund.
However, Hearst has been less forthcoming in funding its employee resource groups. In 2019 Hearst had told members of its employee resource groups — which also include groups for Latinx employees and LGBTQ employees — that in 2020 those groups would receive a budget from the company to use for initiatives such as hosting events or designing merchandise. However, as of December 2020, "they did not follow through on that," said the former Hearst employee. While Hearst did not provide budgets to the ERGs, the company did cover the costs of some events held by the ERGs in early 2020, according to a second Hearst employee.
Employees' frustrations with media companies' support for internal DE&I improvements has contributed to some Black people and people of color to quit because of companies failing to follow through on pledges. "Four people quit in my department since August for this specific reason," said one former employee at a major news organization who was among those to leave.
— Tim Peterson, with contributed reporting from Sara Guaglione
Confessional
"Historically, the content recommendation [widgets] don't have the greatest ads. The ad quality is not super. You have to work to keep bad ads off your sites. As they're taking on more and more of the page, we are losing more and more control of how that page looks, acts and feels. We don't necessarily want a lot of that inventory focused on things we wouldn't want our site, like teeth whitening and belly fat ads. But the revenue is funding our operations, specifically our newsroom — it pays for a lot of reporters' salaries over the year."

— Media executive
News publishers invest in fact-checking and media literacy
The past four years revealed just how much the digital media ecosystem has to do in reckoning with disinformation.
So news organizations, smelling a business opportunity, are leaning in to products and initiatives focused on media literacy and fact-checking.
Late last week, local news broadcaster Tegna announced it was expanding Verify, a kind of fact-checking and claim debunking vertical originally launched in 2015, adding McClatchy veteran Jonathan Forsythe as managing editor. Verify will produce both digital and linear content for Tegna's local stations, relying partly on audience-submitted questions as raw material that can be unpacked, debunked or explained further. The investment follows a surge in interest in fact checking — traffic on Verify's content shot up more than 400% in 2020, the company said.
Additionally, the final work week of January marked the start of the second-ever News Literacy Week, and many of the largest news publishers in the country chipped in support. The New York Times, the Washington Post and the Wall Street Journal were among more than two dozen publishers that offered media supporting the effort. E.W. Scripps Company launched a campaign that included a quiz that allowed readers to test their media literacy fitness, and the company's campaign even spanned billboards in Times Square.
Driving media literacy is good business for companies that make their money by uncovering and distributing fact-based information. But it's also a bit of damage control too. A YouGov survey conducted to support News Literacy Week found that nearly half of respondents believed online news sites were sources of misinformation and almost a third of respondents said newspapers were too. Just 37% of respondents said journalists and reporters were trustworthy sources of information.
— Max Willens
Numbers to know
66%: Two-thirds of Americans said in a Newsy/YouGov poll that they believe they encounter misinformation on Facebook.
1 million subscribers: Insider didn't even have a paywall on its site four years ago. Now its global editor in chief Nicholas Carlson says the publisher is aiming for 1 million subscribers by 2026.
148%: The gain in unique visitors that conservative site Newsmax.com received in December 2020, more than doubling its year-over-year traffic to over 9 million.
$500,000: The community fundraising goal for North Jersey Hills Media Group to transition its 14 weeklies to nonprofit ownership.
2%: The number of Inquirer.com visitors who read comments, leading The Philadelphia Inquirer to remove the comments section from most of its site.
3 Questions with The Daily Beast's Mia Libby
In the immediate wake of the coronavirus crisis, the Daily Beast saw a nearly 100% uptick in sign-ups for its subscription product, Beast Inside. The news publisher was able to sustain that spike "through the entire year and even into January," said Daily Beast CRO Mia Libby. But that doesn't mean the Daily Beast has maintained the exact same strategy when it comes in acquiring and retaining subscribers. — Tim Peterson
The interview has been edited for length and clarity.
What has been the most significant change to The Daily Beast's subscription strategy in the past year?
A big product change that we rolled out [in June] that had a really strong impact on our membership business was the use of the dynamic paywall. The locked content that you'll see on site falls into two categories. [One is] the fully hard-locked content, which is our royals coverage, our political opinion and various opinion pieces. On top of that we run what's called the dynamic paywall, which is a lock on stories regardless of their content category, but based more on your habits on the Daily Beast. So if you come a certain number of times, you're bucketed into a certain loyalty group and then we gate content more frequently for you so that you have a higher propensity to subscribe. That has been incredibly successful for us this year.
Is The Daily Beast doing anything new to retain subscribers?
We have recently completely reset our onboarding flow to help funnel new members into habit-forming products, whether they're free or paid. We have seen a really nice uptick from that, and I think we will continue to because it's a really good introduction to everything you get as a member and a good opportunity for us to funnel those loyal members into more of the things we're creating for them. Retention is going to be a big focus of ours this year now that we have a solid business under our belts. We will also be playing around with price testing on renewals to understand what the best renewal rate is in the retention funnel. And then we're always testing locking up new and different things, new and different writers to see what gets people to stick around.
When it comes to diversity, equity and inclusion, employees at media companies — particularly employees who are Black and people of color and not in leadership or HR positions — want to be compensated for contributing to a company's DE&I efforts. How is the Daily Beast financially supporting its DE&I efforts and employees' involvement?
One of the things that we have done is created executive-level-sponsored diversity task forces that are led by every member of the executive team, focusing on different areas of D&I. For example, the task force that I lead is specifically focused on recruiting. We have rolled out a number of initiatives. One is a very focused recruiting training specifically with an eye to recruiting diverse candidates. We have instituted a rule that, before you make a hire, you must prove that you have interviewed 50% diverse candidates. And we have created a jobs page, which we never had before, that specifically laid out the mission of the Daily Beast and our specific focus on diversity and inclusion. We are not rewarding people financially for participating in that. That is volunteer-only. But people have been signing up for them in droves and are just eager to take on these responsibilities on their own because I would say most of our team, if not all of our team, feels passionately about making D&I a really important part of the organization.
What we've covered
TikTok pays Group Nine Media to create science videos as its publisher relationships evolve:
TikTok is paying Seeker as part of its $50 million Creative Learning Fund.
Seeker has done deals with Walt Disney Motion Pictures and Clorox to reach its TikTok audience.
Read more about Seeker here.
How CAMP wants its online content to eventually drive customers back to stores:
The toy store company had to shift its strategy last year into one that bears closer resemblance to a commerce-minded digital publisher.
Despite the shift, CAMP's overall revenue increased by 300% in 2020 compared to 2019.
Read more about CAMP here.
Why Google's approach to replacing the cookie is drawing antitrust scrutiny:
A U.K. regulator is investigating whether Google's proposals to replace the third-party cookie would increase its digital ad dominance.
Google's Privacy Sandbox is open to collaborators, but ad tech firms and publishers are wary of how open Google actually is to their participation.
Read more about Google here.
How The Washington Post's new Instagram editor will try to boost its subscription business:
The Post is looking to grow its Instagram audience and convert those people into paying subscribers.
Following with the appointment, the Post plans to produce more videos for Instagram.
Read more about The Washington Post here.
Why DraftKings is partnering with Bleacher Report and its engaged betting content audience:
Bleacher Report aired a branded live stream show that was programmed and hosted by DraftKings.
Betting videos are the most streamed live videos on the B/R app.
Read more about Bleacher Report here.
With America still on lockdown, publishers lean into direct mail:
The Los Angeles Times, Texas Monthly and Group Nine Media are among the publishing building new businesses from an old means of communication.
However, the publishers need to balance between getting advertisers' money and annoying their most valuable customers.
Read more about direct mail here.
Publishers push plans to reopen offices until summer:
The New York Times, Reuters and Bustle do not expect to fully return to the office until at least July.
However, employees don't expect to be back in the office until next year.
Read more about publishers' office return plans here.
What we're reading
Facebook wants to get into the newsletter game:
The New York Times reported that Facebook is planning to create a suite of newsletter tools for journalists and independent writers, following Twitter's recent acquisition of newsletter service Revue. Facebook's tools are said to include features to increase the writers' followers on Facebook, curate their email lists and create a paid subscription model.
Sports Illustrated goes premium:
This week, Sports Illustrated began placing its premium content behind a paywall after offering its online content free for decades, according to Front Office Sports. After an initial $1 trial month, the legacy sports publisher will charge $5.99 a month or an annual subscription of $69.99 that bundles both digital and print, something that SI's co-editor-in-chief Ryan Hunt says differentiates the premium subscription from others on the market.
Business Insider ditched the "business":
This week, Insider Inc. dropped "Business" from its logo on Insider.com. This follows the company's CEO and founder Henry Blodget's ambitions to grow the publication's reach beyond the business borders to a broader population. That includes covering topics like politics, travel and lifestyle, according to Axios.
Facebook clamps down on Groups:
Every time Facebook identifies a future cash cow, that product or surface seems to get deluged with toxic waste from users bent on sowing violence, misinformation and hate speech. More worrying for Facebook: Senator Ed Markey is now demanding that Facebook CEO Mark Zuckerberg explain why the platform seems not to have kept its word that it would stop recommending political groups to its users. And after the Jan. 6 riots at the U.S. Capitol, The Wall Street Journal reported that Facebook will overhaul the mechanics of a product that was meant to be central to its future.
https://digiday.com/?p=393264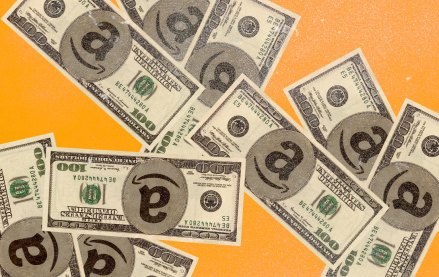 September 27, 2023 • 6 min read
The agency accused the e-commerce giant of conducting a range of anticompetitive behaviors that hurt both shoppers and sellers.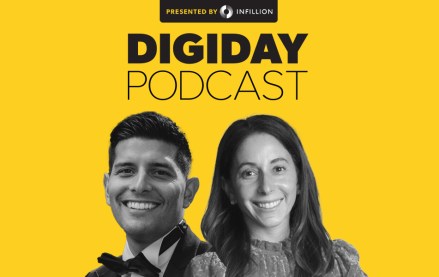 September 26, 2023 • 3 min read
In a live recording during the Digiday Publishing Summit, the news executives called for more nuanced conversations with advertisers around their brand safety concerns.
September 26, 2023 • 4 min read
After investing in one generative AI startup and suing another, the company will let customers create images on its website and an API.