Why DraftKings is partnering with Bleacher Report and its engaged betting content audience
February 1, 2021 • 3 min read
•
•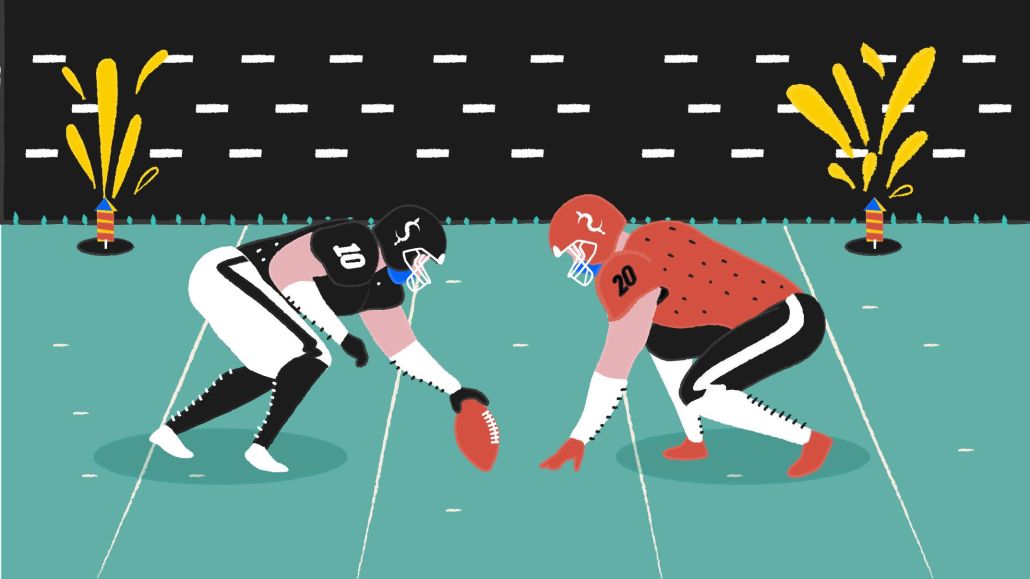 Ivy Liu
Sports publishers are increasingly digging out a gold mine in the partnerships they can forge with sports books, especially around major sporting events like the Super Bowl. And Bleacher Report is no different.
Though the legality of sports betting isn't consistent among U.S. states, sports publishers are seeing this space as a way to better connect with fans and establish new revenue streams. Even if the ability to attribute these audiences remains blurry.
Last Monday night, Bleacher Report simultaneously aired a branded live stream show on its mobile app YouTube channel and Twitter feed called the B/R Drop Zone: DraftKings Big Game Prop Reveal.
DraftKings programmed and hosted the hour-long show, and it remains to be seen how successful these media partnerships will be in converting audiences into bettors.
The stream announced 40 of the more than 150 "prop bets" (bets that are made on the occurrence of events during a game without being related to the game's final outcome) that the sponsor DraftKings will be offering on its sports book for the Super Bowl this Sunday, according to the company. These bets range from which team will make the first touchdown to what color the Gatorade will be that gets dumped on the winning coach's head.
Within 24-hours of streaming, the DraftKing Prop Reveal show received over 1 million views between the app and the social handles — five times the average number of views for B/R's live videos, said Joe Yanarella, general manager of the publisher's betting vertical B/R Betting.
Yanarella added that during the livestream, 16,000 people commented on the video, making it the second most engaged-with video on the publisher's app in its history. Betting videos are also the most streamed pieces of live video content on the B/R app and users who bet are five times more engaged than users who do not bet, he said. Through a series of internal surveys and research, B/R found that 59% of its national audience bet on sports, though it is unclear if that all happens in states where this is legal, or if this includes off-shore betting.
But it's difficult to track these DraftKings customers as part of the B/R audience. Josh Linforth, commercial director for Genius Sports Media, a part of the sports media buying agency Genius Sports Group, said that sports books do not ultimately care about attribution when they're making a media buy.
"At the moment, they want distribution, eyeballs and market share" during the "initial land grab" for potential online sports bettors, Linforth said.
Neither Bleacher Report nor DraftKings were willing to disclose the average conversion rate that sponsored content for the sports book received in turning readers into bettors, but these content partnerships procure at best 10% conversion rates, Linforth said.
While regulations around the legality of online betting change almost monthly, the arrangement is mutually beneficial: sports books need "maximum distribution" to grow and publishers need audiences, he added.
Especially when the partnership is seamlessly integrated, such as the live show, which featured a round table of experts and talent from Bleacher Report and DraftKings.
"That lifestyle content of people around a table who are really playing and betting can get the juices flowing in people's brains" who could then become inspired to place a bet, said Matt Kalish, co-founder of DraftKings and president of North America, especially if they offer a new angle around why a prop bet makes sense.
What's more, the models for these deals lead to high paydays for publishers as they can include either cost per acquisition rates of between $200 to $500, a flat fee for the content generated up top or in many cases a hybrid model of both, he said.
On average, "tier one" publishers, such as the ESPNs and Bleacher Reports of the world, can earn seven-figures of revenue form these deals, according to Linforth, whose company signed a two-year deal with a competitor sports book FanDuel this week to be one of its main media buying partners in the U.S. And even smaller sports blogs can easily sign six-figure deals, Linforth added.
Bleacher Report declined to disclose how much it was receiving from this particular partnership.
https://digiday.com/?p=391665
October 2, 2023 • 1 min read
•
•
The publishers who attended DPS were focused on the potential upsides of applying the technology to their operations while guarding against the downsides.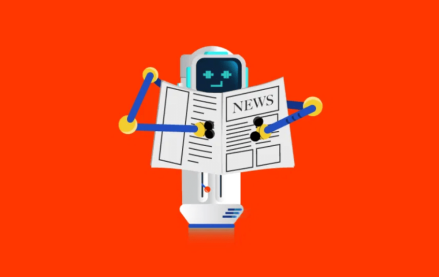 October 2, 2023 • 4 min read
•
•
Now that ChatGPT users can surf the internet for information, some publishers are reconsidering the weight of the issue.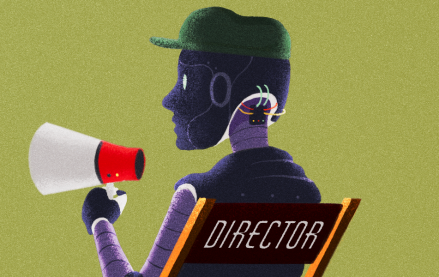 October 2, 2023 • 5 min read
•
•
As Meta makes celebrity-like chatbots, ChatGPT learned to "hear," "see" and "speak" while Spotify is piloting AI-translated podcasts.