With America still on lockdown, publishers lean into direct mail
February 1, 2021 • 3 min read
•
•
Ivy Liu
Publishers know Americans are going to be hunkered down at home for another few months of coronavirus-created isolation, so some of them are hoping to drive more revenue by going right through readers' front doors.
Over the past few months, The Los Angeles Times has been pitching direct mail and custom publishing campaigns to media agencies focused on DTC brands. In January, Texas Monthly relaunched its custom publishing division, offering direct mail and custom publishing as part of an expanded array of services it's hoping can attract more national advertisers; and even Group Nine Media has been focused on finding more ways to drive incremental revenue and value through product sampling and branded boxes, delivered via its service Box'd and a new food delivery business in New York City.
While many publishers have spent years trying to reduce their reliance on (and the cost of) legacy print businesses, the spread of coronavirus has opened up a narrow window for publishers to capitalize on them again.
"I think our legacy divisions have potential for a ton of upside," said Joshua Brandau, the chief revenue officer of the Los Angeles Times. "Through corona we've had this opportunity to use the direct mail business because we've been able to reach people where they actually are."
But in doing so, they'll have to balance between serving their advertisers and spamming what are often their most valuable base of customers.
Few marketers would consider direct mail a bright shiny object, but it has gotten a fresh look in recent years, particularly among DTC brands looking to diversify their media spending beyond Facebook and Google.
As a channel, direct mail has its challenges — compared to the near-instantaneous feedback of digital advertising, the response times are an eternity — but it also offers bedrocks that are quite attractive.
"Your response rate is going to be anywhere from .5 to 1.5% always," Brandau said. "That's higher than pretty much any digital campaign."
And after the coronavirus swept across the United States and confined Americans to their homes, advertisers' priorities and strategies changed quickly.
Many advertisers tried out direct mail for the first time, said Justin Bronce, an account director at the media agency ForwardPMX, and those with established programs in the channel saw strong results in 2020. "All of [those] clients are up 20, 25% [in direct mail-driven revenue] over last year," Bronce said.
Publishers, too, responded accordingly. After the closure of stores decimated the in-store sampling that many beauty brands relied on, Marie Claire launched a direct mail sampling operation, expecting to gather tens of thousands of signups within the first year.
For publishers that are already mailing goods to customers, adding sampling is an easy fit. Group Nine, for example, has been sending branded packages of products to readers via Box'd, a program that began as Must Have with Popsugar, before Group Nine acquired it. Group Nine has been thinking about expanding further in this direction by leveraging the ghost kitchen it launched through Thrillist back in December.
"We're doing a lot more thinking about the value-add we can do with consumers," said Geoff Schiller, Group Nine Media's chief revenue officer. "'Here's OxyClean, because it's a messy meal,' [for example]."
But if publishers are leery of burning out any segment their audience, they are especially protective of their subscribers.
"We have three core business goals," said Scott Brown, the president of Texas Monthly. "One is produce the best edit out there, two is growing the audience for it, third is financial. We consider that audience to be pretty sacrosanct."
Moving forward, publishers that have this option may try to bake direct mail into much larger deals that could also include media, content or virtual events.
Publishers have historically not made these kinds of offers to agencies in the past, Bronce said, but he would welcome more publishers trying it.
"We'd actually prefer to do things like that, if we can," Bronce said. "It gives us more insight into the program and how it works, and because of our expertise with direct mail, we'd know what levers to pull [to improve performance]."
https://digiday.com/?p=391737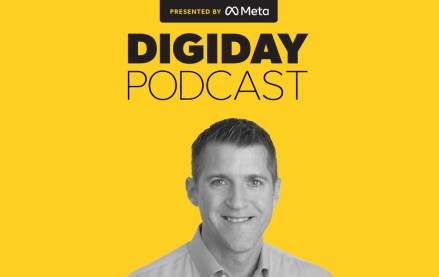 November 28, 2023 • 4 min read
Google's vp of global ads is confident that cookies will be gone from Chrome by the end of next year, despite all the challenges currently facing the ad market.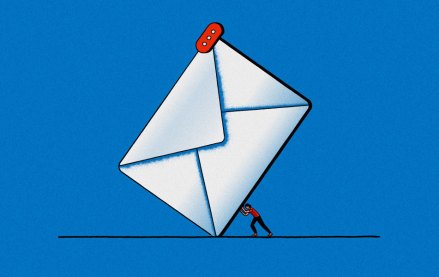 November 28, 2023 • 6 min read
Some email newsletter platforms' click-through rates are actually click-to-open rates, which are measured against the number of emails opened rather than the emails sent. But buyers seem to prefer it that way.
November 24, 2023 • 5 min read
Publishers' events businesses picked up pretty significantly during the back half of this year — and they will focus on sustaining that lift into 2024, according to Digiday+ Research.