Media Briefing: How news coverage has changed during the Biden administration's first 100 days
April 29, 2021 • 12 min read
•
•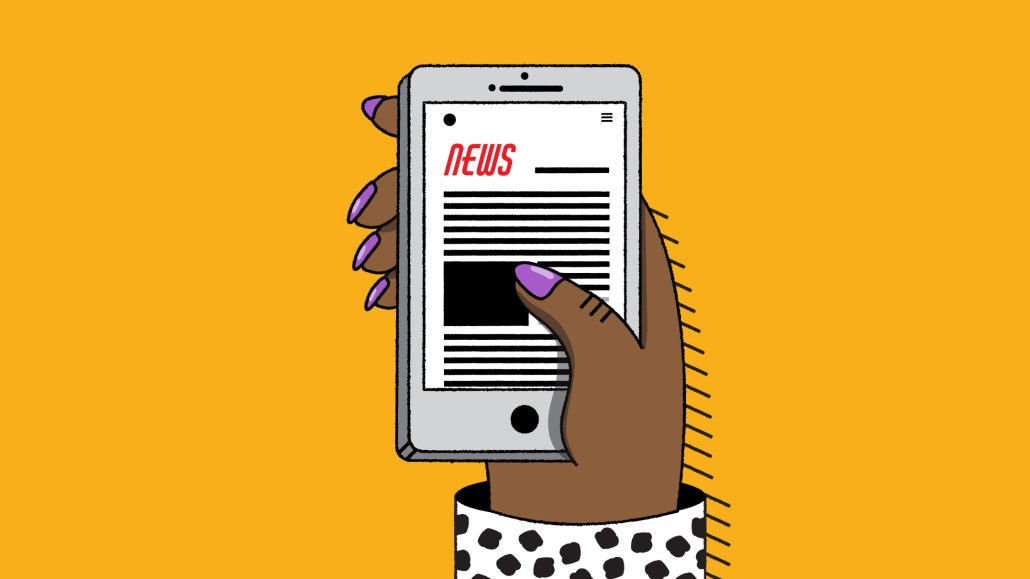 Ivy Liu
This Media Briefing covers the latest in media trends for Digiday+ members and is distributed over email every Thursday at 10 a.m. ET. More from the series →
This week's Media Briefing looks at how, with a less volatile White House, news organizations are finding more opportunities to do deeper reporting on issues like social justice and immigration.
A new era for news
Newsrooms reach a breaking point
Person in the news: California's new AG Rob Bonta
The New York Times' Substack response, CNN Business's workplace investigation, The Financial Times' subscriber churn strategy and more
A new era for news
The first few months of Joseph Biden's presidency have been a breath of fresh air for news organizations. "There isn't a Twitter feed where news may be committed at 11 o'clock at night or 9 o'clock at night or whatever hour. There is an element of, dare I say, predictability," said Elaine Quijano, an anchor at CBS News Digital's streaming outlet CBSN.
Following four years reporting under the ever-present specter of a tweet by President Donald Trump overtaking the news cycle, the relative mundanity of President Biden's tenure, which marks its 100th day in office on April 30, has allowed news organizations to spend more time and energy reporting original stories on topics like social justice rather than racing after a tweetstorm.
"It's been a much more deliberate pace set the by White House and, for us as journalists, an opportunity to get back to the basics of reporting and telling the important stories and not either being dictated to or run by the pace that Trump set," said Rick Klein, political director at ABC News.
The key hits:
Under the Biden administration, the news cycle has returned to a more regular rhythm.
That has enabled news organizations to put more resources to original reporting on issues like social justice and immigration.
That, in turn, has enabled news outlets to differentiate themselves from one another.
The news cycle's slower pace also provides a reprieve for newsrooms dealing with burnout.
The White House now consistently provides news outlets with the president's schedule on a daily basis as well as well transcripts of his calls with foreign leaders, which were provided less consistently during the Trump administration. "All of these mechanisms are in use, and so that has allowed for better decisions about staffing and planning for coverage," said Glen Johnson, politics editor at Axios.
To be clear, the news cycle continues to be more akin to drinking from a firehose than sipping from a straw, with the world still dealing with a pandemic and the issue of racial injustice. But the quieter White House has created an opening for news organizations "to spend more time on investigations and reporting that might take a little bit longer, that we wouldn't necessarily have had the bandwidth to do during the last couple months of the Trump presidency," said Matt Berman, politics editor at BuzzFeed News.
For example, in late February, BuzzFeed News published the result of a month-long investigation into harassment allegations against Republican Rep. Madison Cawthorn, and the amount of time that story took to report on a single member of Congress would have been harder to come before Biden took office, he said.
Other news organizations are similarly taking advantage of the opportunity to redouble their reporting efforts beyond the White House and to delve deeper into the day's news. "What this slowdown in the news cycle has enabled us to do is pursue those enterprise stories a little bit more, not just what's happening today but turning what's happening today into a day 2 story," said Paul Shin, managing editor at ABC News Digital.
The team at CBSN show "Red & Blue" produced a story on the city of Evanston, Illinois, voting to pay reparations to Black residents that involved digging into the context behind the vote and looking over documents. "In the previous administration, I don't know that we would have had that luxury of time to do that. There may have been four or five other stories that felt much more urgent," Quijano said.
The Daily Beast is devoting more resources to covering crime and justice, said editor-in-chief Noah Shachtman. In addition to hiring more journalists, such as former South Florida Sun-Sentinel reporter Andrew Boryga, to join its U.S. news desk and cover crime and justice, the publication's breaking news team has emphasized crime and justice news in the last three months, he said.
Similarly, ABC News Digital has seen audiences' interests shift "from politics to primarily social justice issues and police use of force issues," Shin said. Since last year, ABC News and its digital outlets have been hiring more producers, reporters and editors to increase its race and culture coverage, and Shin said ABC News Digital's U.S. vertical is on pace to overtake its politics vertical in terms of audience size.
Meanwhile, for Axios, immigration has been a surprising active beat early into Biden's term with reporter Stef Kight leading the publication's coverage of the crisis at the U.S.-Mexico border, Johnson said.
The latitude to do more enterprise reporting creates an opportunity for news outlets to differentiate themselves from one another "rather than everybody's takes on the president's tweets from that morning," said David Chavern, president and CEO of trade organization News Media Alliance.
"If you go to our homepage or The New York Times or The Washington Post or CNN, you're not necessarily seeing the same thing as the lead story every single minute in the way you often did just a few months ago," Berman said.
"I definitely think this new landscape allows us to draw even sharper distinctions," Shachtman said.
That differentiation could help the news outlets withstand the proverbial Trump Slump. According to SimilarWeb, traffic to mainstream news sites in March fell by 33.5% year over year. The web analytics firm attributed the drop, in part, to Trump's absence but also said that online news traffic typically dips in February and March following a new president's inauguration.
"The only reason for our audience to come back to us is because they know we will have differentiated coverage," Shin said.
Another benefit of the new news landscape under the Biden administration is that it has provided a reprieve for reporters burnt out from the past year that has featured a pandemic, presidential election and widespread civil unrest over racial injustice, not to mention the past four years of Trump's presidency.
The return to a more regular rhythm, at least with respect to White House coverage, "has allowed us to deploy people more on enterprise pieces because we know where the gaps are in activity and also keep our troops fresher than they were under the Trump administration," said Johnson. "People know when they can get time off. They know they can take a weekend and largely get a chance to rejuvenate themselves." — Tim Peterson
Confessional
"It's easier to get profitable when you don't have an office and all the associated overhead costs anymore."

— Media executive
Newsrooms reach a breaking point
This past year, reporters were responsible for covering a tumultuous news cycle that they were simultaneously living. On top of that, media companies took the heat of a pandemic-induced recession, leaving reporters with pay cuts and fearing their job security. As a result, the conversation around newsroom burnout, stress and mental health for reporters has never been more prevalent.
Last year, some news publishers like The Guardian, Axios, Politico and Bloomberg Media gave their employees extra time off and added benefits for mental health support during the onset of the pandemic. This year, media companies like The New York Times are offering similar "perks" to employees by giving them one global day off per quarter for the rest of 2021 that are aimed at combating burnout as well.
But working for a media company that is also grappling with how to grow, or even just stay afloat, in the past year is causing problems for reporters who feel more pressure and responsibility thrust upon them during the midst of all of this.
Insider's reporters recently expressed how stressful the company's system of individual performance measurement is on their day-to-day lives and how it was one of the drivers to unionize, which was announced last week.
One Dallas Morning News staff writer, who spoke on the condition of anonymity, told Digiday that, with a reporting team of 45, it is difficult to produce enough content to fill both a print product and digital homepage, leading to a collective, always-on feeling in the newsroom.
"We don't have enough bodies to correlate with how much journalism that our subscribers are promised every single day. We're expected to do so much, it's exhausting," they said.
As we get deeper into 2021 and more than a year into the pandemic, we are seeing reporters hitting their breaking points and becoming more vocal about the stresses of the job. — Kayleigh Barber
Numbers to know
200,000: The number of subscriptions Group Nine Media's digital brands drove to Discovery+ in Q1. Discovery is Group Nine Media's largest minority investor.
27%: The pay gap between women of color and white men at 14 Gannett newsrooms, according to a pay equity report published by NewsGuild Gannett Caucus.
£1.6 million: The furlough money Guardian Media Group is voluntarily returning to the government. The company says the pandemic relief funds are no longer needed, thanks to digital revenue growth.
$4.99: The monthly cost of a digital-only subscription USA Today is testing.
30%: The percentage of publisher respondents to a recent Digiday Research survey who said their employers haven't told them when they will be going back to their offices. Read more about this in a coming Future of Work item next week.
Person in the news: California's new AG Rob Bonta
California's new Attorney General, Rob Bonta was confirmed on April 22 to replace Xavier Becerra, who transitioned to a seat on the national stage as U.S. health and human services secretary. So, what does Bonta have in store when it comes to enforcement of California's privacy law? Bonta's background does not indicate a direct interest in data privacy issues, but his predecessors laid the groundwork for the new AG to carry on in a similar fashion.

"You're going to see a continuation of many of the policies of now-secretary Becerra and now our Vice President [Kamala] Harris," said Dominique Shelton Leipzig, a partner with law firm Perkins Coie focused on privacy, ad tech, security and data management. "You can expect very similar philosophy," she said. During her stint as California AG from 2011 to 2017, Harris helped steer the state toward its tough-on-data-use stance, establishing a privacy enforcement unit in 2012 and voluntary mobile app privacy guidelines in 2013.

Bonta may put his own spin on things, though. With a strong commitment to racial and social justice, he could focus future rules or enforcement of the state's privacy law on consumer protection issues, particularly as they relate to underserved and historically marginalized communities, suggested Shelton Leipzig. That means issues like data use in artificial intelligence. Other tech affecting access to employment, credit or insurance could also be areas of interest.
Indeed, Bonta has already launched his 2022 campaign to remain in his new AG role in a race that could demand his attention. Touting his history as the son of farmworker union advocates, his campaign site states, "Rob will fight hard to protect consumers, take on powerful interests who prey upon the most vulnerable, and he will fight to ensure workers and their families get a fair shake." — Kate Kaye
What we've covered
Insider's metrics for measuring success may be good for business, but tough on staff:
Reporters at Insider have to earn a specific amount of page views, unique visitors or subscriptions every month, leading to drained and confused staff.
Goals ranged from 1.5 million unique views per quarter to 5-10 million page views per month to converting 120 paid subscriptions every month.
Read more about Insider's goals for its journalists here.
How Facebook's Campbell Brown is working to gain publishers' trust in the platform:
An inside look at the platform's vp of global news partnerships, who is tasked with reinstating media companies' trust in the social network.
Brown's experience as a journalist and media business leader has led her to create initiatives like Facebook News, with the hopes that these efforts could benefit a wide range of media organizations.
Read more about Brown here.
The New York Times is not interested in identity tech like Unified ID 2.0:
The Times does not plan to use identity technologies, including the open source tool Unified ID 2.0, or other cookie-replacing tech and is instead focused on continuing to build its subscriber base.
In addition to pursuing ad offerings that take advantage of first-party data, the Times is exploring more contextual ad targeting offerings.
Read more about The Times' ad tech plans here.
Time sees opportunity in cryptocurrency for advertisers and consumers as a new line of business:
Time now accepts Bitcoin and 31 other types of cryptocurrencies from paid subscribers through a partnership with crypto.com.
Sponsors can also pay in Bitcoin for ad campaigns.
Read more about Time's cryptocurrency acceptance here.
Publishers like The Guardian reject Google's FLoC:
The Guardian is joining web browsers in blocking Google's cookieless tracking and ad targeting method called FLoC, or Federated Learning of Cohorts.
The New York Times is among publishers open to testing FLoC, which enables ad targeting and measurement for groups of people, rather than individuals.
Read more about publishers rejecting or adopting FLoC here.
Flipboard moves newsletter portfolio from programmatic display ads to native newsletter sponsorships:
Content aggregation platform Flipboard says it has made more money from its curated emails with native sponsorships.
By the end of Q2, Flipboard says it will no longer support banner ads for its seven regular newsletters, which make up 2% of its overall revenue.
Read more about Flipboard's newsletter business here.
The return to in-person business events is going to be steady:
More than 70% of the 308 people Digiday surveyed who work in media and marketing in Q2 2021 said they would not be attending an in-person business event within the next three months.
In January, 20% of respondents told Digiday they'd feel comfortable attending a business event or conference within three months, but as of early April, just 4% had attended such an event.
Read more about the study on the in-person events comeback here.
What we're reading
To guard against Substack poaching, The New York Times is investing in more personality-driven newsletters:
Substack, flush with venture capital, has been dangling advances two and three times higher than the salaries of some star NYT writers, according to Insider. Assistant managing editor Sam Dolnick and former Styles editor Choire Sicha are among the managers involved in the newsletter expansion program.
The Financial Times has consolidated three divisions to better fight subscriber churn:
Fiona Spooner, the FT's managing director of consumer revenue, now heads a 150-person team that combines its customer care, commercial development and marketing teams, according to Adweek. The FT boasts 1.1 million subscribers, the vast majority of them digital.
CNN Business's workplace culture is under investigation:
Following the departure of a senior editor, HR employees from CNN parent WarnerMedia are investigating how the culture within the division of CNN Digital treats women, according to Insider.
Spotify undercuts Apple's subscription podcast offering:
The streaming music leader announced that it would allow podcast creators to offer subscriber-exclusive content through its app, and take a smaller cut than Apple does, according to CNBC. After years of trailing Apple, Spotify is expected to surpass the device maker in podcast downloads this year.
Freelancers are bearing more of the risk for reporting on the most contentious, controversial topics:
As freelance labor accounts for greater and greater percentages of the content published, publishers have shifted more and more of the legal exposure onto those writers, who typically have trouble acquiring — or affording — the hefty liability insurance policies that might protect them from nuisance or intimidation lawsuits, according to Columbia Journalism Review.
https://digiday.com/?p=412548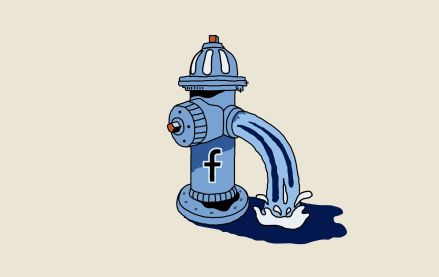 October 4, 2023 • 5 min read
•
•
Publishers are still feeling the effects of a change Facebook made in May that caused a steep decline in referral traffic. Nearly four months later, publishers aren't sure when — or if — that traffic will come back.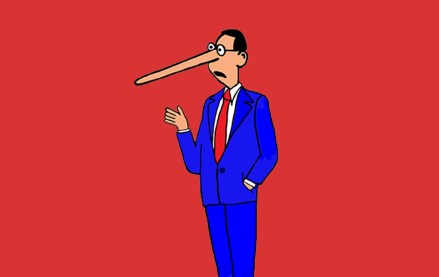 October 3, 2023 • 7 min read
•
•
A new definition for MFAs is available but the vague nature of the guidelines is leading to a lack of standards that might prevent adoption.
October 2, 2023 • 1 min read
•
•
The publishers who attended DPS were focused on the potential upsides of applying the technology to their operations while guarding against the downsides.