Flipboard shifts from programmatic display ads to selling newsletter sponsorships
April 28, 2021 • 4 min read
•
•
Content aggregation platform Flipboard is moving its newsletter portfolio away from being supported by programmatic display ads to sell native newsletter sponsorships after the company made more money from its curated emails.
"We realized we were making pennies on the dollar for what we could make if we monetized our newsletters differently," said Andrew Zalk, head of paid content partnerships at Flipboard.
At the beginning of 2020, Flipboard began talking with successful newsletter publishers that successfully sold sponsorships against their newsletters rather than run-of-the-mill display ads. By the fourth quarter of 2020, Flipboard had begun removing banner ads from its emails, starting with its flagship "10 for Today" email, which curates the top 10 most interesting stories of the day.
By the end of the first quarter of 2021, the company had moved nearly all of its emails to a so-called "native," or sponsorship, format, in which an advertiser pays to sponsor an email for a single day and have a piece of branded content appear in the body of the newsletter. Flipboard is on track to do away with banner ads completely by the end of the second quarter for its seven regular newsletters.
Flipboard now has a presenting sponsor announced at the top of its newsletters and a promoted section by that same brand further down in the email that resembles one of the curated articles in the newsletter — with a headline, image and a block of text — but actually contains a brand's messaging. Flipboard would not say how much this cost.
Flipboard declined to name the ad networks it is working with to help fill its native advertising inventory. Flipboard is also selling some sponsorships directly. Brands like Bombas, Atlas Coffee Club and Motley Fool have participated.
Up until last year, newsletters were "thought of as an engagement tool" for Flipboard, Zalk said, to stay connected with Flipboard users and drive them to the app. They've so far been more of a brand marketing tactic than a revenue driver: ads from the company's newsletters currently contribute less than 2% of the company's overall revenue. By the end of this year, Zalk hopes to triple that percentage.
The company has already seen progress in this area: revenue from Flipboard's newsletters in Q1 2021 was four times higher than its Q1 2020 revenue, Zalk said, declining to provide specific revenue figures. The growth came initially from higher CPMs, thanks in part to higher click-through rates with the native ads, said Zalk, who would not share Flipboard's CPM or CTR rates. Revenue growth also came from working with more brands with the native format. Since February, Flipboard's newsletter inventory has been fully sold three to four weeks in advance.
Flipboard's newsletter open rates range from 20% to 40%, according to Zalk, with "Your Tech Briefing" with the highest. On average, Flipboard sees two to 10 times higher CTR with the new native format compared to the banner ads it used to run in its newsletters, he added, declining to give specific details. Zalk says its newsletter subscriber base is "in the millions," but would not specify. As of last year, Flipboard had 145 million monthly active users globally.
Flipboard is looking to create more international newsletters and others around topics like entertainment and sports, according to Zalk, who said Flipboard had recently hired a sports editor. Some newsletters are curated algorithmically for users who have a Flipboard account and follow related topics. Others, like Flipboard's flagship newsletter "10 For Today," are curated by an editorial team.
Some advertisers are gravitating toward native ads inside newsletters. Geoff Litwer, vp of performance display at digital marketing agency Tinuiti, said the agency is "investing in more and more native products," in part because blending the ad with the look of email's surrounding contents can be a better user experience.
Email marketing company LiveIntent, which works with more than 2,500 publishers and advertisers, has similarly had customers ask for a native product, which the company plans to launch next month, according to LiveIntent CMO Kerel Cooper.
However, not all advertisers are flocking to advertising inside emails. Newsletter advertising is "not at the forefront of our list, just because newsletters are often deleted or sit unopened," said Natalee Geldert, brand media director at digital marketing agency PMG. Newsletters are an "icing on the cake strategy for us," she said.
This article has been updated to reflect that advertisers pay to sponsor Flipboard's emails for a single day. A previous version stated that the sponsorships run for a week to a month.
https://digiday.com/?p=412489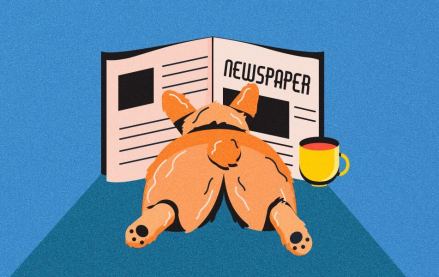 November 30, 2023 • 4 min read
Digiday+ Research found that publishers' programmatic ad revenue didn't quite live up to expectations this year, but they still see it as a growth area.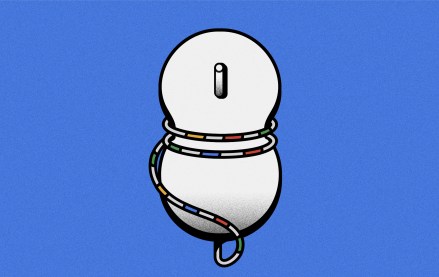 November 30, 2023 • 13 min read
For a couple of publishers, referrals from Google are down upwards of 60%.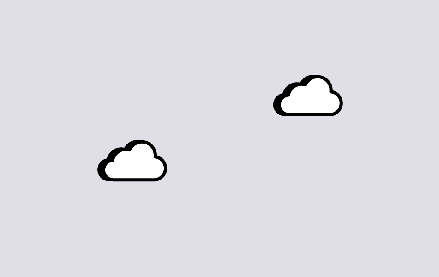 November 29, 2023 • 6 min read
Reducing carbon emissions from the digital ad ecosystem is an important priority, but various players are skeptical that much can — and is — being done to practice sustainability.