Media Briefing: Facebook preps tool comparing publishers' mobile web revenue to Instant Articles
March 18, 2021 • 13 min read
•
•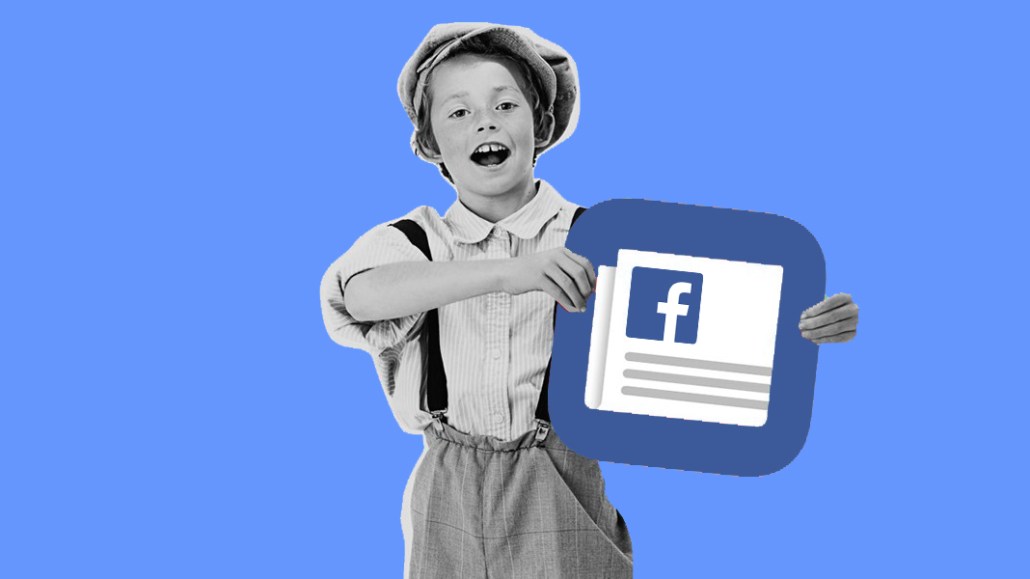 This Media Briefing covers the latest in media trends for Digiday+ members and is distributed over email every Thursday at 10 a.m. ET. More from the series →
The Media Briefing this week looks at Facebook's latest efforts to get publisher and individual writers to post their content directly to its platform.
Facebook's direct publishing pitch
Media companies' latest office return plans
3 Questions with Quartz's Zach Seward
The challenges facing the U.K.'s Black publishers, Condé Nast CEO Roger Lynch's revenue growth plans and more
Facebook's direct publishing pitch
Facebook is hoping that the uncertainty brewing on one platform will have publishers rushing into the warm embrace of another.
The key hits:
Facebook has built a tool to compare publishers' mobile web revenue against their potential Instant Articles revenue.
The platform also plans to test a Substack-style newsletter feature for independent creators.
The Google-imposed cookie crisis could push publishers to Facebook's platform — if Facebook can regain their trust.
Over the past few months, different teams inside Facebook have been busy building tools meant to encourage publishers to publish more using Facebook-native publishing tools such as Instant Articles. It is preparing to launch a tool designed to show publishers how much revenue their mobile web articles might have generated had they been published in the Instant Article format, according to sources at two publishers familiar with an early version of the tool.
To determine the difference, Facebook is running user A/B tests where they prevent a percentage of its user base from seeing any Instant Articles, then monitor their level of engagement with links to publishers' mobile web content. Facebook is comparing that to a different user cohort's levels of engagement with publishers' content that includes Instant Articles formats, confirmed Michael Rucker, a product manager at Facebook responsible for Facebook app monetization.
"Clearly this is meant to boost people's adoption [of Instant Articles]," said a source at one publication familiar with the tests.
On the other end of the spectrum, Facebook plans to test a Substack-esque newsletter feature, which would allow individual creators to publish newsletters through Facebook and set up private Facebook Groups for newsletter subscribers, Axios reported earlier this week. That feature, which is meant to drive revenue for creators via subscription, is managed by a separate team inside Facebook. Facebook will pay a handful of independent creators to test those tools out.
Facebook's moves to bolster its own publishing platform come at a moment when many publishers face uncertain ad monetization prospects. As the media industry adapts to life without third party cookies — IAB research released this week estimates that $10 billion worth of publishers' digital ad revenue depends on them —many publishers could face short-term revenue pressure.
Many publishers found monetizing mobile inventory tough already. Moving more content onto Facebook's platform, where the RPMs leapt by close to 50% last year, makes sense, especially for publishers that have trouble monetizing their mobile ad inventory directly.
"It's a walled garden," that first source said. "But at least you're not getting screwed by the changes to the other garden."
At the beginning of 2020, Facebook added a number of features designed to improve monetization through Instant Articles, including a recirculation module that directs readers to more content produced by the publisher using the widget and an automated ad yield tool that decides how best to use the ad units available in an Instant Article.
But even with uncertainty on the horizon, Facebook will have to do more than build a killer app to get publishers to come back. Years of pivots —video and otherwise — as well as numerous cases of inaccurate measurement and reporting, have left publishers wary of any moves that might make them more reliant on Facebook, or any other platform.
"I don't trust them," said an exec at one publisher that no longer uses Instant Articles. "How many times have they showed metrics that ended up being BS. Why should I believe them this time?" — Max Willens
Confessional
"We never really had a Trump bump. Part of that was because we have the most draconian paywall ever."

— News publishing executive
Media companies' latest office return plans
Media companies continue to move back their timelines for when they plan to fully reopen their offices. As of a month and a half ago, many companies had pegged their returns for summer, but that schedule already appears to be shifting to the fall.
In the past week, Discovery, Fox, The New York Times, ViacomCBS and WarnerMedia have updated employees on their return timelines and for the most part are extending their out-of-office stays until September.
To be clear, these plans could — and probably will — continue to change. And there are still details that need to be sorted. Two of the main outstanding questions are: 1) Will all employees will be required to return to the office, and 2) If all employees are required to return, by when will they need to be back at their desks?
At the moment, media companies' employees are still waiting on those answers.
"The latest from the company is September when we're reopen our offices, but it's not clear whether that will be mandated," said one media employee.
An employee at another media company turned to their manager for more information after their company sent out an email last week informing employees its offices will reopen in September. The second media employee was wary of returning to the office and being required to wear a mask if other employees were able to return without receiving vaccinations. They also wondered whether employees that in the past year had moved to other states would be required to move back. But their manager was similarly in the dark.
"It's going to be a mess because there's been no guidance," said the second media employee. — Tim Peterson
Numbers to know
12.7 million: The number of downloads Clubhouse has received globally as of its 1-year anniversary. 1.3 million of those downloads took place in March 2021 alone.
30%: The amount that the Financial Times' digital advertising revenue grew by in 2020, overtaking the print advertising business in the fourth quarter.
24%: The percentage of female representation in news media. Further, women only make up 19% of subject matter experts that are sourced in the news, according to the Advancing Diverse Representation in News panel at SXSW this week.
3 Questions with Quartz's CEO Zach Seward
Quartz put up its paywall in 2018, and now has 27,000 paying members. The digital business publisher's subscription business grew more than 70% over the last year and is on its way to generating over $3 million in subscription revenue by the end of 2021, with additional editorial products for members launching this year. Digiday spoke to Quartz CEO Zach Seward on his plans to keep the momentum going. — Sara Guaglione
The interview has been edited for length and clarity.
Quartz is on pace to generate over $2 million in subscription revenue by the end of the year, but you believe that figure could be over $3 million. How will you close that gap?
We have more than $2 million in annual recurring revenue right now, just with the subscribers we have today. By adding new members, the total revenue we expect will add up to over $3 million.
Nothing drives membership growth more than really excellent journalism and analysis [readers] can't anywhere else. Trying to get as many subscribers as possible is a viable strategy for some businesses, but not ours. We are focused on maximizing recurring revenue. We offer discounts but we have never done that "'first year for $1" trial. We want long term, high paying members.
There are other things we can do and are working on to make the product experience of Quartz more useful. Our 'Coronavirus Living Briefing' product, for example, is on the featured menu on the site and shows the most recent updates since you last visited. The first part is free for anybody to read, but the full briefing is only available to our members. It was one of most popular pieces of content to our members last year. Those do drive more memberships than your average article.
Does Quartz's subscription business growth have a ripple effect on other areas of the business, such as enabling Quartz to dial back on certain types of advertising, or are you reinvesting it in the subscription business?
Advertising and subscriptions are symbiotic businesses. They fuel each other. Advertising being our biggest source of revenue in essence is subsidizing our longer term investment in subscription and in doing so is building up this base of diversified revenue that helps insulate us from volatility in the advertising world in the future. Advertising was a huge focus of ours from day one and will remain so.
What is the biggest thing that Quartz needs to change in order to achieve parity between advertising and subscription revenue, which you have said you expect to happen within the next five years?
We are focused on continued steady growth in membership, which requires laser focus on what our members and potential members demand from us, and is most useful to them from Quartz. The subscription business built up steadily over time. It's not one where we're looking to bend the curve and double every year in perpetuity, though we do have very aggressive growth targets. Last year we nearly doubled subscription revenue. We will have a steady build up, then five years from now it will be balanced. For us, it's about focusing on the key areas: email growth, conversion from there to membership, and making sure the membership and advertising businesses are symbiotic to fuel growth in each other over time.
What we've covered
With 'Unexplainable' Vox Media tests spinning off podcast episodes into standalone, evergreen shows:
Vox Media launched a science-focused podcast to see if evergreen shows not tied to the news cycle can draw audiences and advertisers.
In 2020, revenue doubled across the Vox Media Podcast Network (which includes over 200 podcasts, many of which are devoted to regional sports teams),compared to 2019.
Read more about Vox Media's podcast strategy here.
How Havas Media Group created a social equity marketplace to support minority-owned businesses:
Havas Media, internationally, has already attracted dozens of partners in the marketplace, including those that range from publishers writing for BIPOC, millennial audiences to those writing on LGBTQ+ issues.
The marketplace is showing tangible business results: One client found that a campaign outperformed its CPA target by as much as 70% versus the open exchange.
Read more about Havas Media Group's marketplace here.
Confessions of a publisher exec on the future of user-level identifiers:
Publishers are sitting on data that is increasingly seen as crucial to advertising in light of Google's hardened stance on user-level tracking.
"No one in the ecosystem seems to think of privacy compliance. Just because you can prompt a user for consent, it doesn't mean that what you're doing is compliant," said the publishing exec.
Read more about user-level identifiers here.
How The Weather Channel is using weather patterns and AI to inform ad campaigns:
In February, The Weather Channel's website and app reached 430 million active users, but it is the data about the weather that is helping to inform the publisher's AI-based first-party data offering the most.
"We have found in certain parts of the country, certain levels of humidity may make bugs hatch. And so when bugs hatch, someone [may] need bug spray and those stores can make sure they have a lot of bug spray on hand," said Sheri Bachstein, the global head of Watson Advertising and The Weather Company, owned by IBM.
Listen to more about The Weather Channel and IBM's first-party data strategy here.
Contextual targeting will have its renaissance:
Digiday polled 146 buy-side professionals about how they and their employers were preparing for the end of the third-party cookie and found that slightly more than half of respondents said they would be spending more money on ad campaigns that used contextual ad targeting.
Publishers that have been hoping for a return to more contextual targeting can rejoice.
Read more about Digiday's latest research here.
How publishers are finding audiences on Clubhouse:
The more users there are on Clubhouse, the more opportunity there is for publishers to try and engage with audiences on yet another platform.
Publishers in the lifestyle, business and finance spaces are taking a different approach to Clubhouse.
Read more about publishers on Clubhouse here.
WTF is an NFT:
NFTs are non-fungible tokens that act as a non-duplicable digital certificate of ownership for any assigned digital asset. Essentially "bragging rights" of ownership for anything from a digital piece of art to a tweet.
Bleacher Report has entered the NFT space, creating its B/R Open Run NFT collection, which in less than a week sold all 40 of its Gold edition basketballs for a total of $591,775.
Read more about the uses of NFTs here.
What we're reading
Challenges for indie black media in the U.K.:
Racism and a lack of diversity inside the U.K.'s legacy media outlets have been under scrutiny, particularly since Oprah Winfrey's interview with Prince Harry and his wife Meghan Markle aired earlier this month. While a variety of independent media startups led by people of color have sprouted in recent years, the Independent reports that media entrepreneurs expressed concerns that they may not be able to achieve growth and long-term sustainability in a mainstream media environment where they are still ignored.
Condé Nast CEO Roger Lynch seeks revenue growth from video and social:
A drop in ad dollars amid the pandemic, along with internal scandals including a high-profile exposure of a toxic culture at Bon Appétit made for a "very, very difficult year" in 2020 for Condé Nast, according to an interview with its CEO Roger Lynch in The Information. But the publisher expects double-digit uptick in revenue this year fueled by in-house produced, ad-supported video and an embrace of social platforms such as WeChat where GQ has a big following in China.
Why Facebook's Responsible AI team ignored disinformation problems:
As Facebook CEO Mark Zuckerberg preps for an appearance before lawmakers at a March 25 Senate hearing about online misinformation and disinformation, an MIT Technology Review story digs into the work of Joaquin Quiñonero Candela, director of AI at Facebook, and the firm's Responsible AI team. While misinformation spread across the platform, the story exposes how the company's relentless push for growth forced Quiñonero's team to focus on addressing AI bias related issues instead.
https://digiday.com/?p=405644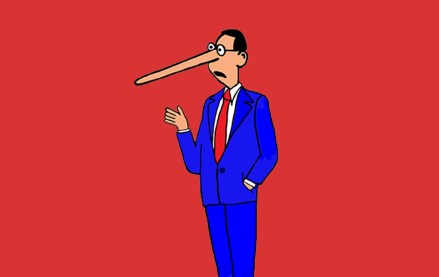 October 3, 2023 • 7 min read
•
•
A new definition for MFAs is available but the vague nature of the guidelines is leading to a lack of standards that might prevent adoption.
October 2, 2023 • 1 min read
•
•
The publishers who attended DPS were focused on the potential upsides of applying the technology to their operations while guarding against the downsides.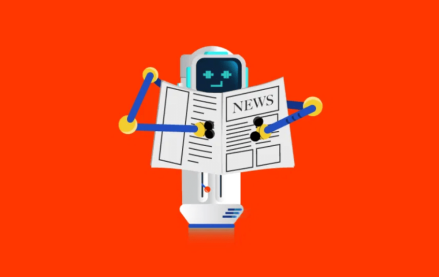 October 2, 2023 • 4 min read
•
•
Now that ChatGPT users can surf the internet for information, some publishers are reconsidering the weight of the issue.