How The Weather Channel is using weather patterns and AI to inform ad campaigns
March 16, 2021 • 3 min read
There is a reason why most conversations start by addressing the weather. It's a universal talking point that affects everyone, regardless of backgrounds and demographics, making it an easy icebreaker.
Marketers love the topic too and publishers like The Weather Channel end up benefiting greatly because they attract large audiences that span whatever targets an advertiser is hoping to reach.
In February alone, The Weather Channel's website and app reached 430 million active users, according to Sheri Bachstein, the global head of Watson Advertising and The Weather Company, owned by IBM.
"Everybody needs the weather. And every company needs a weather strategy. So we do have advertisers across most verticals, whether they want to use our ad tech solutions and some of that weather targeting information, or they want to actually advertise on our platform," said Bachstein.
In the latest episode of the Digiday Podcast, Bachstein discussed the ways in which The Weather Channel and IBM are making the most of its audience and first-party data, including creating an AI-based data offering and launching a subscription product on its app to diversify revenue with the help of nearly 1 million super weather fans.
Highlights from the conversation have been edited and condensed for clarity.
Using weather patterns to inform advertising
What I think is so exciting about applying AI to data, especially when you apply AI and retail data, you can find these really interesting insights that help to deliver information on when products may sell, and when they're more likely to sell around that consumer behavior.
So we've developed weather targeting signals. It can be just as easy as humidity. We have found in certain parts of the country, certain levels of humidity may make bugs hatch. And so when bugs hatch, someone [may] need bug spray and those stores can make sure they have a lot of bug spray on hand.
Forecasting shopping habits
Because we are a weather forecaster, we can then take that data and go 15 days out and create, using AI, something that's predictive. We have a CPG brand that sponsors our flu section of our weather app and we are actually predicting the risk of flu out 15 days. So that gives [our] partner an opportunity to make sure that its stores are stocked with flu medications, and gives them a little bit of runway to understand when flu might be prevalent in certain areas of the country.
Building a subscription product for weather fanatics
We've taken a really agile approach in our subscription business, and we've actually talked to a lot of our users, asking them is this something that they would pay for? A lot of the people that are interested in subscriptions, they want more data and that doesn't always work for the common person that just wants to figure out if it is going to rain today, or next weekend. But there are people out there that do want more interactive map data, they want it to go out more hours, they want more hourly data.
At some point you're going to hit a threshold of people who don't want to subscribe — they want to keep getting the free service, which is fine. We will always offer both, because I do feel there's components of weather that should always be free, especially the alerts.
https://digiday.com/?p=404867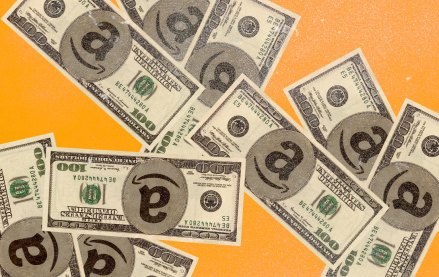 September 27, 2023 • 6 min read
The agency accused the e-commerce giant of conducting a range of anticompetitive behaviors that hurt both shoppers and sellers.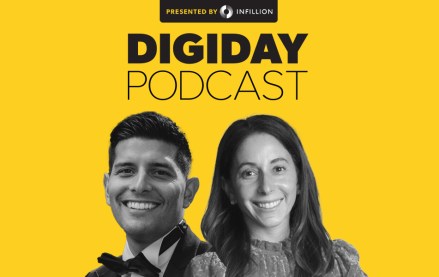 September 26, 2023 • 3 min read
In a live recording during the Digiday Publishing Summit, the news executives called for more nuanced conversations with advertisers around their brand safety concerns.
September 26, 2023 • 4 min read
After investing in one generative AI startup and suing another, the company will let customers create images on its website and an API.