'A lust for product and brand': Streetwear publisher Highsnobiety is now selling Prada
May 22, 2019 • 4 min read
Streetwear publisher Highsnobiety's long-awaited commerce play launches May 22, selling 30 items from Prada Linea Rossa, the designer's sports line.
The products — which span accessories, footwear, jackets and other items ranging from $180 to $2,000 — will be available for seven days while stock lasts.
Highsnobiety is taking the content and commerce model further than most publishers: The commerce platform also includes Highsnobiety articles on the importance of Prada sportswear in the 1990s, the importance of Prada in the hip-hop community, as well as piece on the factory to showcase how the products were made. It also features more product-led lookbooks and videos. The publisher also teased out the launch by sending its own take on Prada package tape to fashion-industry insiders.
"There's a substantial content strategy behind this release, and there will be for other releases," said David Fischer, CEO and founder of 15-year-old Highsnobiety. "We want to showcase how we approach commerce in a different way; this naturally plays off our strengths. We started with lust for product and brand. We still share that today."
So far this year, 20 brands have agreed to sell products with Highsnobiety. The publisher will have either exclusive distribution rights or windows, or the products are co-created with Highsnobiety and the brand, or the publisher will sell its own private-label products. But all will have content at the heart of it. The goal is to drop a new collection every two or three weeks, increasing to more than one a week by next year.
The commercial models will differ too. Fischer declined to share details of the deal with Prada, but in some cases, Highsnobiety takes a commission on the sales or takes consignment on stock, or costs are marked if stock is returned. There's also marketing and production costs associated with some releases — for instance, a physical pop-up store alongside the digital release.
"The market release is the main business, so it makes sense for brands to invest in the marketing side to push them along," Fischer added.
Highsnobiety has been planning its graduation into commerce since late 2017, but because it wanted to own the whole customer journey from content, processing, fulfillment and shipping, there were a lot of moving parts to put in place. However, because the items are high-demand and limited, it doesn't have to rack up warehouse storage fees.
The publisher has dabbled in commerce, running a few tests. Last year, it worked with nine brands on T-shirt collaborations to mark its launch in Japan. It sold 700 out of 800 T-shirts in two hours. One of the most-expensive shirts at $140 sold out in under 10 minutes. It also sold 350 pairs of $250 sneakers in four minutes.
"That shows the demand generated for the right product in our community," said Fischer. "We won't get it that right every time, but hopefully we can curate fantastic products and co-create for them more regular drops."
Many publishers make the leap to commerce to prop up dwindling ad sales, with often slim returns. Success requires a different set of skills and mindset for a publisher.
"They are moving to become highly accountable on sales rather than branding, that's big gear change for a media business," said Charlotte Day-Lewin, founder and CEO of Black Book Media which consults for luxury brands. "That's a different world with different pressures. Are you focusing too far down the funnel? There's increasing pressure on media to be accountable."
The publisher has staffed up. It now has globally 180 people, 20 of whom in the tech team, up from two last year. The commerce team is also around 20 people. The editorial team for commerce content is separate from its editorial and commercial content team.
In order to maintain exclusivity, the commerce team can decide on the brands they want to partner with the publisher's brand partnerships team, rather than the other way around so that commerce isn't blindly offered as an add-on to a branded content campaign.
The publisher also has an affiliate business, which in terms of management will operate separately from its broader commerce strategy, accounts for a low single-digit percentage of its overall revenue, seven figures according to Fischer, but has been useful as a data driver for the new commerce business.
"Commerce is a long-term play for us, it will become a substantial revenue contributor, like the next big revenue leg of the company within the next three to five years," said Fischer. "There's a high level of ambition to make it equally as important as the media part of our business."
https://digiday.com/?p=334927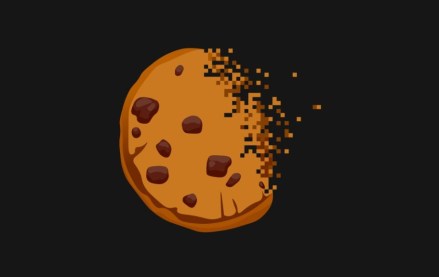 September 25, 2023 • 1 min read
During the Digiday Publishing Summit, execs from companies including Condé Nast, Dotdash Meredith and Thomson Reuters assessed the industry's readiness.
September 25, 2023 • 5 min read
Publishing executives shared their honest and unfettered opinions on the rise of generative artificial intelligence technology and its impact on traffic, IP protections, content production and jobs at the Digiday Publishing Summit last week.
September 25, 2023 • 5 min read
Here is A sampling of other AI-related news from last week.