How Le Monde is using podcasts to drive digital subscriptions
September 11, 2019 • 4 min read
•
•
French news publisher Le Monde has launched three podcast series adapted from investigative articles that have been successful at driving high numbers of new subscriptions.
The first podcast series, "Sept ans de trahisons," ("Seven years of betrayal,") launched Sept. 3. and is adapted from investigative reporting into problems within France's Socialist Party, by two Le Monde journalists. The series is told over five 10-minute-long episodes and produced in partnership with Spotify.
The second series, "Le goût de M," ("The Taste of M," part of the newspaper's lifestyle supplement, M Magazine), features original interviews from key figures in culture, fashion and cuisine over 15 30-minute-long episodes. The third podcast series, "S'aimer comme on se quitte," ("Loving each other as we leave each other") also in partnership with Spotify, is based on a series of love stories told over 10 episodes each 20 minutes long. These two podcasts will be distributed over the next two months.
While adapting original reporting from the paper mitigated some of the risks associated with launching new formats, those who read the original will still find it worthwhile to listen for additional features, according to Alexis Delcambre, Le Monde's deputy editor for digital. "Seven years of betrayal" includes behind-the-scenes recorded conversations that informed the investigation. The podcast has had 30,000 listens for the first three episodes over five days.
According to the publisher, 19% of the users who listened to the podcast have read at least one article of the original written series, others have subscribed to Le Monde. Delcambre couldn't share exact numbers but said these articles were some of the most successful at converting subscribers this year.
"This is a good illustration of the way it connects with our digital strategy around subscribers," said Delcambre. "Subscriptions is the core of our strategy, bringing interesting and free content to platforms is also a part of that. Podcasts are a way to connect with new audiences. For audiences who may not come by themselves to Le Monde, this can be a contribution to driving our long-term strategy of digital subscriptions."
Le Monde has just over 200,000 digital subscribers, he added, with 14,000 new digital subscribers each month. In January this year, Le Monde told Digiday the goal for 2019 is to reach 220,000 digital subscribers. Le Monde has a premium paywall, where subscribers pay €9.90 ($10.94) a month for the first year for digital access to around 37% of Le Monde's best content. The rest is open access.
Le Monde's previous audio efforts, which ended around five years ago before podcast listening had its renaissance, were audio compilations of the top news stories. Since then video, like Snapchat and YouTube, has been a priority.
Before launching into the podcast market, Le Monde had to work out the best production model that didn't require a big investment, like hiring a new team of audio developers, before it could prove it would work. The two podcast series in partnership with Spotify will be funded by the platform and distributed on Le Monde and Spotify globally. According to Delcambre, it's looking at how to monetize the podcast series produced in-house through partnerships and spot ads.
As with Facebook, Snapchat, Netflix and other platform relationships, in-audio publishers have to weigh their options, trading exclusive distribution for some funding. Distributing on Spotify and its own platform will put a limit on Le Monde's podcast reach.
Currently, Spotify accounts for about 15% of the total podcast-listening environment, according to sources, but it has been getting more bullish, putting pressure on rival platforms. Since February, it's grown the number of podcast titles available on its platform from 185,000 to 450,000. Tens of millions of people listen to podcasts on the platform, according to Spotify. By next year, it hopes to have hundreds of original and semi-exclusive podcasts on the platform thanks to the $500 million it's earmarked this year to buy podcast-related businesses, adding to Gimlet and Parcast.
Meanwhile, Apple, which accounts for about 75% of podcast listening, has more than 750,000 podcast titles available on its platform, and it hasn't yet got into original audio productions.
The success of Le Monde's podcast projects will determine which other stories to turn into podcasts and which additional hires it needs. Four people worked on "Seven years of betrayal," the two journalists on the case and two producers. It flexes up for other series, using contractors.
Le Monde first needs to make sure it can drive enough audience through its own platforms to account for the restrictions on others.
"This is a trial," said Delcambre. "We don't know what audience Le Monde can bring to a podcast; this is the question we have to answer."
https://digiday.com/?p=345732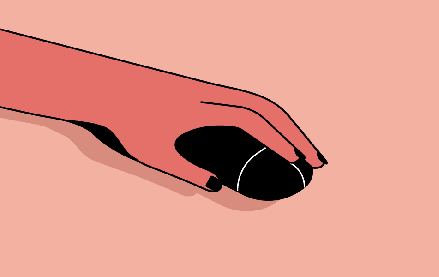 December 1, 2023 • 3 min read
People claim that the role of chief diversity officer is vanishing. However, AI is booming, and the CDO can help ensure responsible AI.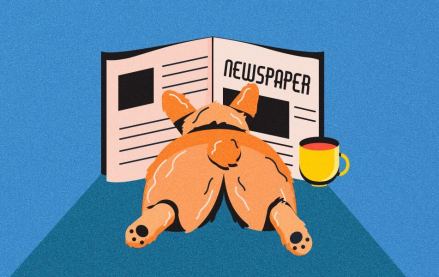 November 30, 2023 • 4 min read
Digiday+ Research found that publishers' programmatic ad revenue didn't quite live up to expectations this year, but they still see it as a growth area.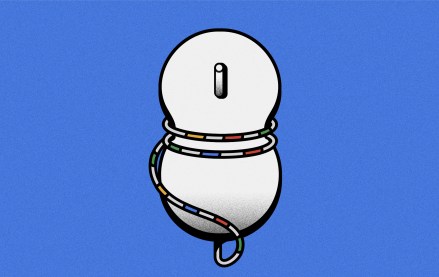 November 30, 2023 • 13 min read
For a couple of publishers, referrals from Google are down upwards of 60%.