Kraken aims to spark 'new wave of crypo marketing' during the downturn and distrust
October 19, 2023 • 5 min read
•
•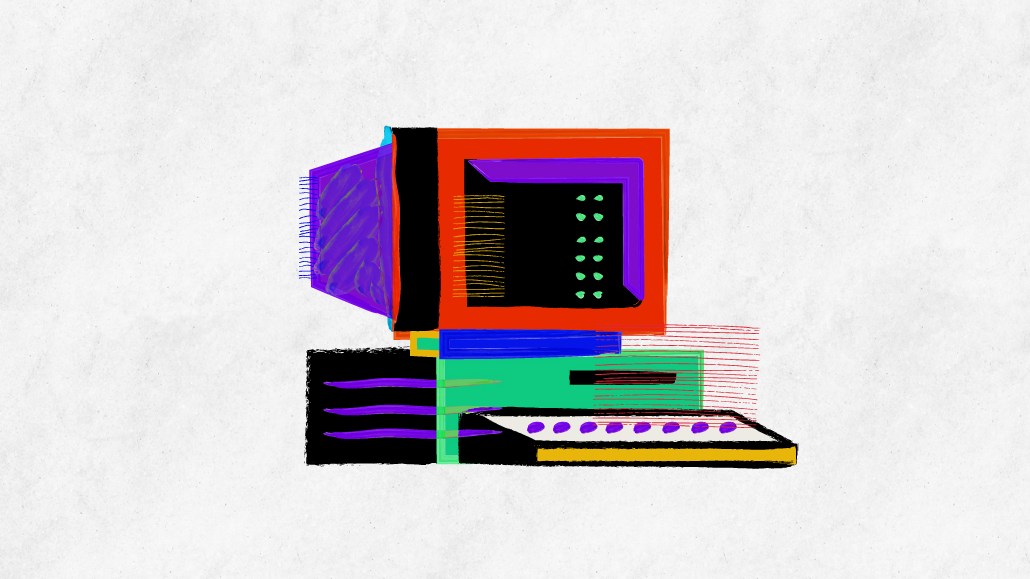 Ivy Liu
"See what crypto can be" is a bold statement for a crypto company to make right now amid an ongoing downturn in the sector, along with regulatory scrutiny and various legal battles. However, the crypto exchange platform Kraken has made it the tagline of a new campaign as it seeks to rise above what many see as a broken idea and a shrinking market.
Founded in 2011, Kraken is one of the oldest Bitcoin exchanges that's become one of the world's largest crypto exchanges. Surprisingly, this is its first global ad campaign — which began this week in the U.S. and U.K. across TV, social media and out-of-home ads, including Tube-takeovers in London.
The tone of crypto marketing has changed a lot since the last bull run. While Super Bowl ads last year from FTX and Crypto.com focused on FOMO, others in recent months have shifted to addressing how to fix the ecosystem's various problems that have been highlighted during the bear market.
Now, Kraken CMO Mayur Gupta wants to start what he calls the "third wave of crypto marketing" to reach future adopters. But can crypto marketing actually help rebuild trust in such a beleaguered category?
"There's a lot of negativity around what has to be fixed," Gupta said. "It's important, but I don't think the next billion users are going to jump into crypto only based on what's broken. Of course highlight what's broken, but we are also absolutely focused on what are the real life use-cases of crypto, why crypto makes sense, the substance of crypto and not just the surface and the volatility."
In new print and OOH ads, Kraken describes crypto as "borderless, bankless, boringless." Another promises to "do for finance what the internet did for information," while another offers the ability to transact with "anyone, anytime." However, the narration in a new TV ad conveys a more serious tone: "Money makes the world go round and round and round. The same old problems, the same old story on repeat…What if we could make our system more open, inclusive and transparent?"
"Unlike many other verticals, the category of crypto is still in its very nascent stages," Gupta said. "A billion people don't wake up every day around the globe saying, 'Oh, I'm going to move away from a traditional bank and self-custody my assets' or 'I'm going to buy Bitcoin tomorrow or buy an NFT.' So we are starting at the top of the pyramid."
The goal is to market the entire crypto category, Gupta said, which requires a lot of education. He cited a 2022 report by Block Inc, which found 51% of people hadn't bought Bitcoin because they didn't know enough about it. (Kraken's other recent marketing efforts include a deal with the Formula 1 team Williams Racing and a collaboration with Kitboga, a Twitch streamer and YouTube creator known for exposing crypto scams.)
It's too early to know whether Kraken's marketing will yield what Gupta hopes for. But Gartner analyst Andrew Frank said historical examples of major turn-arounds all happened during the era of mass media.
"Since digital media outpaced TV, the fragmentation, noise level and distrust of digital media makes it nearly impossible to sustain a mind-changing campaign for long enough to have a mass migratory effect," Frank said.
As rivals spent tens of millions of dollars on ads, Kraken only spent $10,000 in the second quarter of 2022, according to data from Vivvix, which included paid social data from the ad-tracking firm Pathmatics. Although Kraken declined to disclose its advertising budget for the new campaign, it's spent $3.1 million on advertising since the start of 2021, according to data from Vivvix and Pathmatics.
According to the same data sources, four other crypto companies have spent far more on advertising during the same timeframe: The top spender was Crypto.com ($134.9 million), followed by FTX ($93.3 million after adding $4.25 million from FTX.US), Coinbase ($64.3 million) and Grayscale Bitcoin Trust ($18.9 million).
Overall, quarterly ad spending by the top 10 crypto brands totaled $3.7 million in third quarter of 2023, $12.1 million in Q2 and $3.1 million in Q1. For comparison, last year crypto brands spent $121 million in Q1 before dropping to $35.8 million in Q2, $19.2 million in Q3 and $11.2 million in Q4.
Timing and trust
The timing of Kraken's campaign is also noteworthy, if not actually questionable: It's launching midway through the high-profile trial of FTX Founder Sam Bankman-Fried, who allegedly defrauded the rival crypto exchange's customers and investors. (Observers pointed out the trial's high stakes extend far beyond FTX, with one headline describing it as "crypto's colonoscopy.") And earlier this week, Binance — the world's largest top crypto exchange — stopped taking new customers after regulators blocked it from marketing to British consumers.
When asked about the timing, Gupta said the FTX trial "is not a reflection of crypto" but rather a "function on different levels of fraud and individual greed." Gupta argues it's "the time to bring the focus back on what this incredible revolution really is, how it impacts people's lives, both today but even more so in the future."
"We are not naive in thinking crypto is perfect," he continued. "In fact, none of the innovations that have happened that we use today in our daily lives were perfect in the first many years."
There are also other problems that have played a role in eroding trust include "untrustworthy influencers" and countless crypto-related Twitter bots, said Jack Cameron, co-founder of the Web3 agency Insomnia Labs.
"The consumer has to be smarter about how they're impressed upon," Cameron said. "Especially with platforms like X where we know bots have existed and will continue to exist."
Scams, scandals and bots have all tarnished trust in crypto, said Anas Al Fattal, a marketing professor at the University of Minnesota Crookston. "Sadly, bad news travels fast," he said. "And with one example of FTX, people start making stories and saying 'Did you see what happened to cryptocurrency?'"
While researching consumer mindsets about crypto, Al Fattal — who is now writing a book about trust and crypto — found new investors are more influenced by social factors including social media, influencers, TV ads and the thoughts of family and friends. On the other hand, experienced investors spend a lot of time researching crypto projects and are most influenced by crypto developers.
"Promotion is what the business can control," he said. "But if you look at the other side, the users themselves or the consumers, they are more powerful in promoting a platform and creating trust for it. But how can you get more users to trust you?"
At Kraken, Gupta hopes he has an answer to that.
https://digiday.com/?p=522487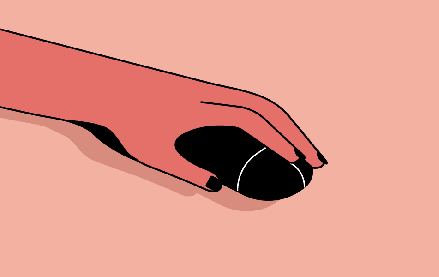 December 1, 2023 • 3 min read
People claim that the role of chief diversity officer is vanishing. However, AI is booming, and the CDO can help ensure responsible AI.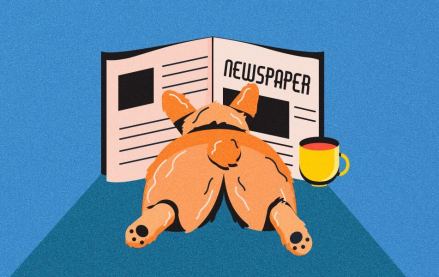 November 30, 2023 • 4 min read
Digiday+ Research found that publishers' programmatic ad revenue didn't quite live up to expectations this year, but they still see it as a growth area.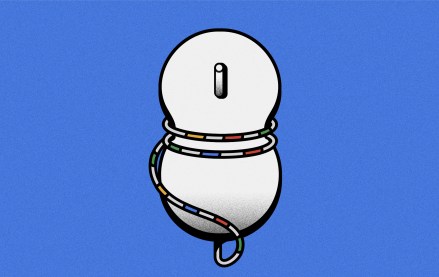 November 30, 2023 • 13 min read
For a couple of publishers, referrals from Google are down upwards of 60%.