Why crypto company OKX is sponsoring the Tribeca Film Festival
June 14, 2023 • 4 min read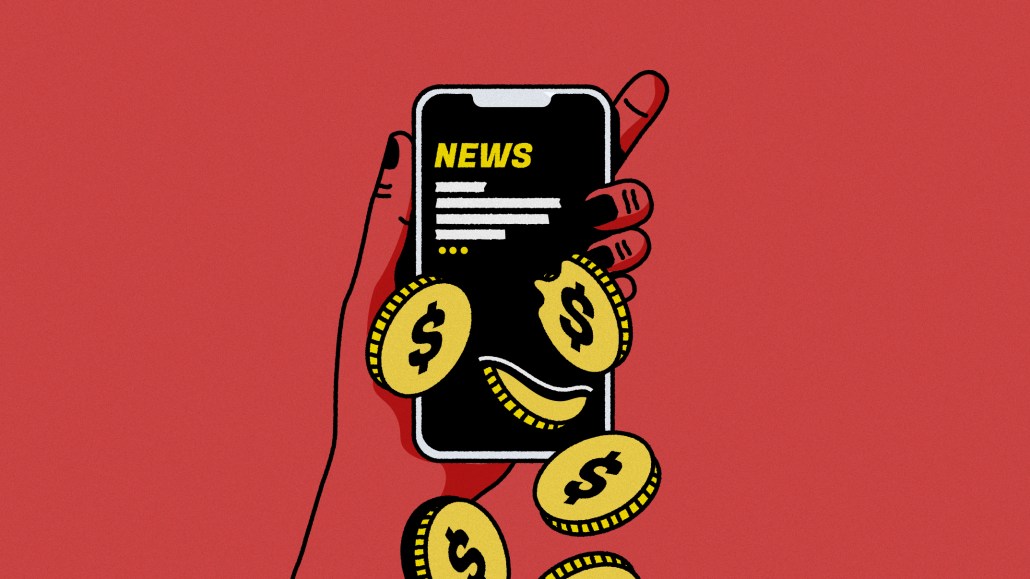 Ivy Liu
As the cryptocurrency industry navigates its way through regulatory scrutiny and the ongoing downturn, one crypto company hopes Hollywood can help flip the script — or at least rewrite it.
OKX is among the major sponsors of the 2023 Tribeca Film Festival this week with a number of ways to market the company's crypto wallet as well as NFTs in a number of forms.
Popular crypto brands — such as Crypto.com, Coinbase, eToro and the now defunct FTX — have spent massive amounts of marketing dollars on sponsoring sports stadiums, teams and Super Bowl ads. OKX also has several of its own including sponsorships with Manchester City and McLaren Formula 1. However, Haider Rafique, OKX's chief marketing officer, sees Tribeca as a way to go beyond moviegoers and influence public policy beyond Capitol Hill.
"You can do two types of lobbying," Rafique said. "You can do lobbying in Washington, D.C., or you can do lobbying in Hollywood. And I think we kind of want to try lobbying in Hollywood."
There's another reason Rafique sees the film world as a ripe audience at the right time: The ongoing writer's strike could give OKX a way to pitch alternative ways for screenwriters to track how much money TV shows and movies make, or find alternative sources of revenue.
"Imagine a production where every main contributor, producer, writer, special effects sound people — everyone has their own NFT," Rafique said. "And that NFT identifies some work that they delivered for that feature or docuseries or what have you. Anytime that piece of work is watched or utilized, or royalties are generated, they're distributed equally via NFTs."
Along with a "Tribeca Festival NFT Pass" for attendees, OKX also created an interactive "NFT Lab" to let people mint their own NFTs while also experimenting with another trendy tech topic: generative AI. After downloading OKX's wallet, people can make an NFT for free using its generative AI platform. To incentivize users to try it out, the company also is using "lazy minting," which lets creators make an AI-generated NFT for free but hold off on minting it on the blockchain until someone's ready to buy it.
Rafique said he's not worried about the current AI boom overshadowing crypto. Instead, he said it's more important to pay attention to the convergence of the two types of tech. (OKX also has a cryptocurrency exchange, but it isn't available to U.S. users.)
The partnership comes as the crypto world continues to face increased scrutiny on a number of fronts. Some companies are facing various lawsuits while U.S. lawmakers and other agencies continue to explore how to regulate crypto. However, OKX has so far remained out of the crosshairs.
OKX is smart to "zig where everyone else zags," said Chris Ghent, an advisor for Mintbase and former head of brand strategy at Near Foundation, where he worked on sponsorship deals including one with sailing league SailGP. By not focusing too much on just sports and physical spaces, OKX is able to create "secondary educational moments" while also hedging on future possibilities such as IP rights and royalties.
"They're focusing on cultural places and where culture meets the tech," Ghent added. "I don't think that's changing."
Hollywood is no stranger to the crypto stage and its world of actors. A-list celebrities have promoted crypto companies in TV and social media ads over the past few years — which in some cases have led them to become wrapped up in lawsuits as a result.
OKX even planned to run its own Super Bowl ad earlier this year, but pulled out before the Big Game in order to avoid running a "distasteful" ad the week before FTX's Sam Bankman-Fried was expected to appear in court over charges related to FTX's collapse. However, Rafique said he hopes to "try and swing it again" for the next one if they have the right concept.
"We didn't have the right narrative," he said. "You're putting yourself out there for the first time for the world to watch. You better have something that's really going to entertain people."
Total media spend for Digital Currency Exchanges and Services was much lower in the first quarter of 2023 than it was in 2022, according to Kantar-owned Vivvix, which includes crypto advertisers in the category. From January through March, spending totaled $7.7 million — just a fraction of the $115.3 million spent during the same three months in 2022.
Beyond the film festival sponsorship — a multiyear deal that began last year — OKX also released a new global brand campaign last month called "The System Needs A Rewrite." In a way, the campaign is a response to one by competitor Coinbase that promised to "update the system."
"You can't simply update the system and the problems get solved," Rafique said. "We think in some ways you need to rewrite the system for consumers and policymakers to see that there is a better way forward. And that it takes time. "
https://digiday.com/?p=507268
September 25, 2023 • 5 min read
As esports winter sets in, the companies that are best insulated from the cold are the ones that designed their balance sheets for a years-long march to profitability — not the massive and rapid returns promised by some esports companies during the industry's initial wave of growth.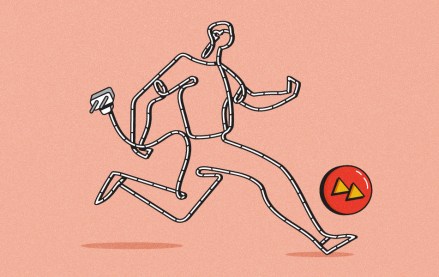 September 22, 2023 • 4 min read
Women's sports are having a moment. Brands, media companies and agencies are looking to get in on the action.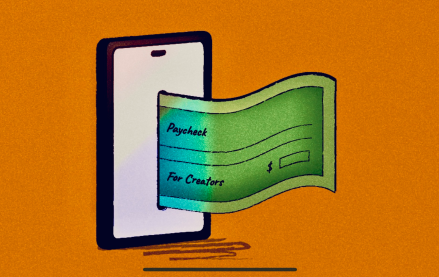 September 22, 2023 • 6 min read
The Hollywood strikes were supposed to be a game changer for many of them, but the situation hasn't quite lived up to the hype.