Key challenges Google must face in what is arguably the most pivotal year in its history
February 1, 2022 • 7 min read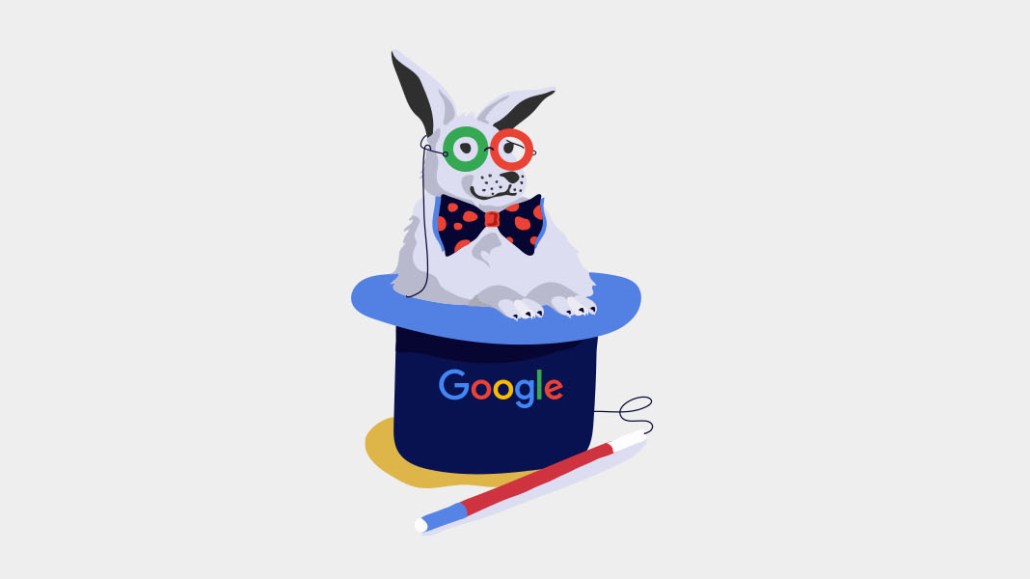 Google-parent Alphabet today, February 1, posted revenues of $75.3 billion for the closing quarter of 2021, an annual upswing of 32%, as well as revenue of $257.6 billion for the calendar year (up from $182.6 billion in 2020). And if the numbers alone are to be believed, the wind is firmly in its sails.
Although, as seasoned observers will attest, choppy waters are ahead as over the next 12 months, the online media giant must address key challenges in preparation for the scheduled depreciation of third-party cookies in 2023.
Key to weathering the storm ahead will be working out how to balance heightened public demand for better privacy assurances while pacifying the media industry's fears that its increasingly rigid privacy policies are an attempt to hamstring competition.
Of course, underpinning all this is the existential threat of intervention from competition authorities, a confrontation that could (potentially) see Google's media empire, the core driver of Alphabet's market cap of nearly $2 trillion – torn sinew from sinew.
Addressable media, post-cookie
After a hiatus in public communications over its Privacy Sandbox experiments, an oft-maligned series of trials testing the viability of addressable advertising methods without third-party cookies, Google recently unveiled Topics. This method of ad targeting replaces its earlier planned method, dubbed Federated Learning of Cohorts or 'FLoCs', an AI-based proposal that preferred grouping users of the Chrome web browser into groups as opposed to individual user-tracking.
FLoCs proved controversial with concerns over the potential for reverse-engineering, or 'fingerprinting', enabling unscrupulous actors in the ecosystem to track users against their will, plus categorize them as part of sensitive audience categories such as ethnicity, political affiliation, sexual preference, etc.
I think that some will think about opting out if that is an option.
Concerns mounted to the extent that FLoC trials never took off in the EU (limited tests were conducted elsewhere) where the 2018 introduction of GDPR has led many to interpret the region as the most stringent data protection market across the globe.
Topics differ from FLoCs by proposing a system of ad targeting that identifies five topics that represent a person's interests based on their browsing history over a weeklong period on publisher sites that have opted-in to the method. Trials are soon to take place beginning with 350 targeting categories, this number will increase over time.
Public assurances
During a recent press conference discussing Topics, Ben Galbraith, senior director of product management on Google Chrome, was at pains to point out that while Privacy Sandbox was led by Google it was an "open effort" that is open to all parties. "We will not self-preference our own advertising business in the development of Privacy Sandbox," he added.
Galbraith further raised earlier public commitments Google made to the U.K.'s Competition Markets Authority to better assure it, and the wider sector, of Privacy Sandbox's transparency. These are the (pending) appointment of an "independent monitoring trustee" to ensure its compliance, "a more transparent process to take market feedback", plus "commitment not to use Google's first-party personal data to track users".
Since last week's announcement, reactions have been mixed with some welcoming its comparative simplicity for third-party ad tech companies to participate in, compared to FLoCs, while others have lauded its promise of enhanced user transparency.
Although a near-universal concern over the proposal is the perception that decisions are still made in Google's Chrome web browser.
Mixed reactions
Multiple publisher-side sources separately told Digiday that players in this constituency are attempting to limit their exposure to Google-led solutions even if the online advertising giant has been proactively extending an olive branch in recent months.
Erik Requidan CEO of Media Tradecraft, a firm that works directly with publishers to maximize their revenues via ad tech, told Digiday that many publishers were "anxiously" awaiting "a simple answer for a big change" but that simply waiting on Google's announcements will hinder their options.
"Publishers of all sizes can create a game plan, work internally/externally, execute a sound plan using several solution sets," he added. "Those who have been through a big change over the years will know how to handle big change once again."
The Topics are maybe too broad for a lot of what advertisers will want.

– Wayne Blodwell, CEO TPA Digital
Last year, Digiday reported how Google's Chrome team, the unit within Google that is effectively driving its privacy charge towards 2023, was meeting with large-scale publishers to better understand their concerns over Privacy Sandbox.
Lulu Phongmany, a consultant that helps publishers devise and execute their strategies using ad tech, has attended such gatherings and noted how many publishers will be examining alternative options to Google's suggestions. This is a common sentiment among publishers after FLoC was so poorly received with Phongmany claiming that some are beginning to realize they "have the upper hand".
She added, "I think people have been burned by Google and it sounds to me like publishers are starting to realize that especially with Privacy Sandbox and the whole drama around FLoCs … I think that some will think about opting out if that is [realistically] an option."
Buyers: 'It's … fine, but could be better'
Meanwhile, some media buyers were nonplussed by last week's announcement — 'it's fine …' was a repeated term in feedback from this constituency — with many advertisers left pondering the impact of Google referencing user privacy over the accuracy of ad targeting, especially when it comes to inventory pricing.
Wayne Blodwell, CEO of consultancy outfit TPA Digital, said Topics would provide brands with a degree of "reasonably broad targeting" as long as the category they want to target is present. Although, the latest Topics proposals will lead performance-advertisers disappointed as buyers in this category are most concerned about retargeting, he added.
"If you're a fashion brand and you want to target someone that's interested in 'shoes' then that's great," said Blodwell. "But the Topics are maybe too broad for a lot of what advertisers will want but it's definitely better than nothing. It may appease some but it will definitely depend on what those targeting options are."
Meanwhile, Mark Wagman, managing director at MediaLink, told Digiday that many in the industry were doubtful that Google would realize its earlier ambitions with Privacy Sandbox, arguably the reason why it postponed cookie deprecation from 2022 to next year.
He also noted the difficulties that Google faces in attempting to placate multiple parties in the media ecosystem compared to Apple's more unilateral approach to data restrictions, comparing that iPhone manufacturer's binary approach whereas the online ad giant has to hedge. "A lot of people thought it [Privacy Sandbox] was never going to happen because of the operational headache of actually trying to operationalize this across everybody," added Wagman.
Further trials
Since the unveiling of its planned Topics rollout, Google has further disclosed plans for separate Privacy Sandbox experiments with a second planned origin trial for its planned Attribution Reporting tools scheduled for the first half of 2022.
In a January 27 blog post, Maud Nalpas, developer advocate for Chrome and web, noted how the proposal is "undergoing a number of changes to address community feedback", most notably a switch in how advertising performance is registered.
Under the new proposals, the Chrome web browser will change how it registers when a user clicks on an ad — from client-side to server-side — with Google eager to highlight how the proposal is geared towards enabling companies to accurately measure advertising performance without identifying individual users across sites.
Furthermore, the company has released an update for its earlier proposed FLEDGE initiative, a means of migrating the conduct of ad auctions within its Chrome web browser as opposed to on a third-party ad server, with trials expected to kick off later in the opening quarter of 2022 after feedback.
In an emailed statement, Łukasz Włodarczyk, vp of programmatic ecosystem growth and innovation at RTB House, welcomed the update. In particular, he lauded the inclusion of proposals for "multi-ssp auctions is a positive move, allowing header bidding support and the ability to invite the Prebid community to take [sic] the initiative."
However, there remain several key questions according to Włodarczyk, who noted how third-party ad tech companies want further clarification as to what share of traffic will be included in FLEDGE trials? Additionally, further questions remain as to what decision the Chrome browser will take if there are too many interest groups for evaluation?
It will definitely be a challenge to ensure a level playing field in this matter, between all entities regardless of their size, according to Włodarczyk. "Especially since the arbitration will be performed by the entity owning browser, ad server, DSP and SSP under the same roof," he added.
Antirust pressure is ratcheting up
A common call from all tiers of the industry when probing their thoughts on Google's Privacy Sandbox initiative are requests for "a level playing field" in Google's new world order. This is a key question the online advertising giant must answer satisfactorily given that regulators in the U.S. are aping their international counterparts with Google increasingly in their crosshairs.
Last month Google filed a motion to dismiss the antitrust case targeting its ad tech stack, led by Texas Attorney General Ken Paxton — a case that some predict could potentially lead to the break-up of its empire.
And with the prospect of further charges of anticompetitive practice piling up in both the U.S. and EU, where publishers leveled anticompetitive charges against Privacy Sandbox in particular, it is vital that Google gets the optics right.
https://digiday.com/?p=438283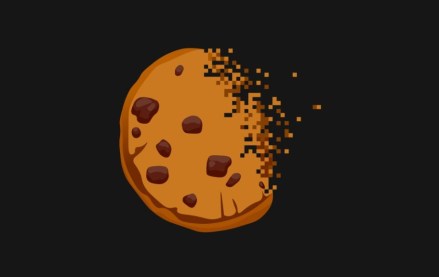 September 25, 2023 • 1 min read
During the Digiday Publishing Summit, execs from companies including Condé Nast, Dotdash Meredith and Thomson Reuters assessed the industry's readiness.
September 25, 2023 • 5 min read
Publishing executives shared their honest and unfettered opinions on the rise of generative artificial intelligence technology and its impact on traffic, IP protections, content production and jobs at the Digiday Publishing Summit last week.
September 25, 2023 • 5 min read
Here is A sampling of other AI-related news from last week.