Understanding Google's FLoC replacement Topics, and its unanswered questions
January 27, 2022 • 6 min read
•
•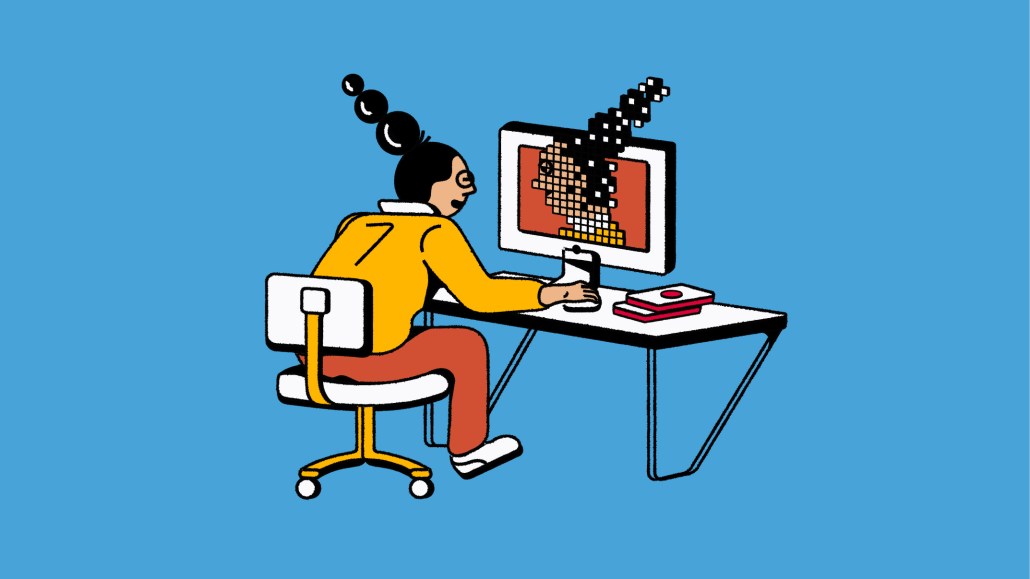 Ivy Liu
There's a new addition to Google's plan for life after the third-party cookie: it's called Topics, and it replaces one of the more controversial aspects of its original plan — Federated Learning of Cohorts. It works by identifying five topics that represent a person's interests for that week based on their browsing history. To start, there are currently 350 available topics, although that will grow over time.
Google is pitching Topics as an upgrade on the much-maligned FloC. Less is revealed — the topics are controlled and the sharing of them is more restricted, it has claimed. How that translates into a utility for advertisers and publishers is anyone's guess currently. Google's initial reveal is light on details.
Here's a rundown of some of the obvious, burning questions the industry is yet to get to the bottom of in understanding Google's latest proposal for ad targeting sans third-party cookies.
Will Topics be good for brand advertisers?
If Google's Topics' announcement is taken at face value, the answer will be "no" it won't be good for brand advertisers.
The kind of aggregate browsing labels that Topics will deliver will mostly not be relevant to brand advertisers' goals, especially when it comes to reach and frequency. In particular, frequency reported could be a tough one to believe in if Google is only tracking users broadly based on topics of interest. Simply put, the approach seems a bit odd.
"Does Google seriously believe that the average person's attention span only covers five topics in a week? In an average week, most users will think about work, eating out, entertainment, commuting, potentially about holidays, health and wellbeing," said Farhad Divecha, md of digital marketing agency AccuraCast.
That's six things already, and they're all fairly wide and applicable to everyone today. Five topics will feel really limited and might preclude other topics being targetable — unless Google includes some mechanism to ignore the everyday topics and only focus on new topics of interest. Doing so could create a different set of problems for advertisers who want to target users based on those everyday topics, said Divecha.
Worse still, what happens when users turn off the feature?
Will there be truly no interest or topic-based information for advertisers, and subsequently no reach and frequency information for them to lean on either?
Topics' Privacy Sandbox stablemate FLEDGE, or First Locally-Executed Decision over Groups Experiment, might have some answers. The feature is meant to support remarketing by letting someone's browser, not the advertiser or ad tech platform, control the advertiser-defined interest groups associated with that browser. It's possible the same mechanism may be used to track frequency. But Google hasn't been clear if this is the case.
But surely this is an actual improvement over FLoCs, right?
Sort of. Topics works to block digital tracking cookies and instead focuses on the individual, rather than overall browsing history trends for groups of people. This allows for users to be more anonymous while also allowing for an easier way for people to opt-out if they so choose. "It is still too early to tell if this will go far enough for privacy advocates and yet still allow for the relevant targeting that marketers want," said Scott Sullivan, chief revenue officer at ad tech vendor Adswerve.
For now, what little has been shared about Topics suggests it will be an improvement on FLoCs when it comes to privacy, since it will eliminate the issues with potential fingerprinting via those cohorts.
On the flipside, the benefits aren't so clear. On the contrary, it looks they will be drastically reduced since the source of the data is domain-based and transient instead of contextual and relatively persistent, said Loch Rose, chief analytics officer at Publics-owned Epsilon. In fact, it's not clear how much better Topics is than detailed IAB labels, except that it carries across sites to a certain degree, added Rose.
So Google has taken privacy issues off the table at the expense of precision. What might this mean for ad prices?
So let's recap. It appears that Topics will: a) seriously degrade targeting; b) quite possibly frustrate frequency capping and also c) substantially constrain measurement.
Given the above, it would seem that in a competitive market, there would be substantial downward pressure on pricing for Topics-based ad buys. Should this happen then it seems reasonable to assume that Google will prioritize its own economics first, then focus on those of publishers before dealing with ad tech vendors, said Gartner analyst Eric Schmitt.
"It may conclude that while reducing (perhaps modestly) the fees associated with Ad Manager, AdSense and AdX will put a small drag on its own economics (priority number one), it will go a long way towards preserving relationships with publishers and inventory suppliers (priority number two), and ultimately it will be independent ad tech vendors that suffer the most," he continued.
It's not hard to see how in this hypothetical scenario the first casualty of the media cost savings that advertisers will be looking for will be the fees associated with cookie-based targeting, data management and processing, including identity resolution/onboarding, measurement, and attribution. Much of this work is provided by independent ad tech vendors.
"My sense is that they are the ones who will feel the squeeze first," said Schmitt. "Demand-side platforms and supply-side platforms will also presumably come under pressure, as the (cookie-based) bidstream dries up, as the simpler, Topics-based model facilitates more direct buys between advertisers and publishers."
How does Topics gel with Google's recent moves towards greater control over user privacy?
It certainly appears to keep Google in the driver's seat when it comes to managing user privacy on the Chrome platform, as opposed to making Chrome into a neutral offering that respects user privacy by default, said Rose.
It may even be enough to ameliorate some of the antitrust concerns leveled at the company recently, especially the more than a dozen state attorneys general in the U.S. , led by Texas AG Ken Patton — concerns that were stoked by ethics researchers last year as the potential discriminatory and harmful impacts of FLoC came to light. Indeed, Topics grants an ability for users to be a bit more anonymous, with only 350 potential topic categories, which is in direct response to the feedback Google received about FLoC.
That said, questions remain over how easy it will be for consumers to enable or opt out of those settings. Google was at pains to stress the "transparency and control" people will get via Topics, which sounds great in theory. It could also be a vague way of saying this is something that people will have to opt out of, which most don't do even when they don't particularly like being tracked.
Is it enough to impress publishers?
Not quite. Google must be clearer about Topics' controls and value proposition for publishers is the overwhelming initial response to it from that part of the market.
Epsilon's Rose expanded on the point: "This still seems like a recipe for taking data from valuable publishers and allowing it to be used to deliver advertising on other publishers, which will incentivise publishers with the most valuable inventory to opt out — assuming that Google makes it possible for them to do so."
In other words, publishers don't see Topics as an improvement, but rather a change. The ultimate purpose of the update is the same as ever for Google. Which is to say it wants to impose a new model in the value chain at the operator level.
As explained by a chief digital officer at a publisher in Europe: "Google always considers that user's data are the advertisers property, but the reality is that the users, in fact, the audience is the property of the editors, and the navigator has no rights to impose a model on the editor," the exec continued on condition of anonymity because they did not want to be seen to be openly critiquing Google. "Floc or Topics, means cohorts or individual user — it does not change a lot for the editors,
https://digiday.com/?p=438081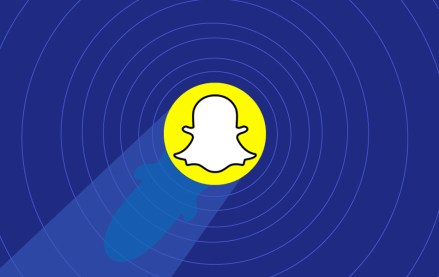 September 29, 2023 • 3 min read
•
•
"We are not diminishing the importance of AR," he said. "In fact, we are strategically reallocating resources to strengthen our endeavors in AR advertising and to elevate the fundamental AR experiences provided to Snapchat users."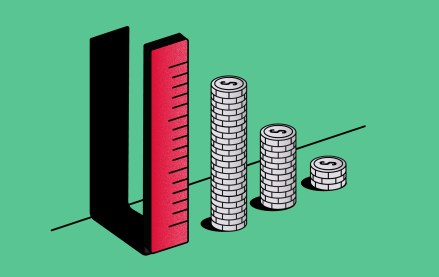 September 29, 2023 • 4 min read
•
•
In Q4 of this year, Activision Blizzard Media is launching in beta a new measurement tool dubbed the Attention Measurement Scorecard. The goal: to raise brands' and marketers' confidence in in-game advertising.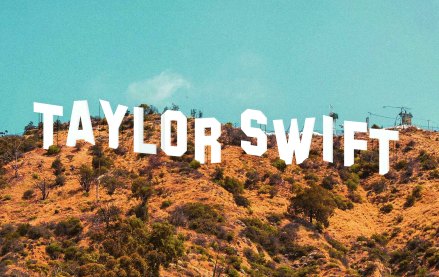 September 29, 2023 • 4 min read
•
•
The concert film will likely help build on cinema advertising's momentum after Barbenheimer.