'Inaccurate and inflammatory': Google moves to have Texas AG-led antitrust case dismissed
January 24, 2022 • 7 min read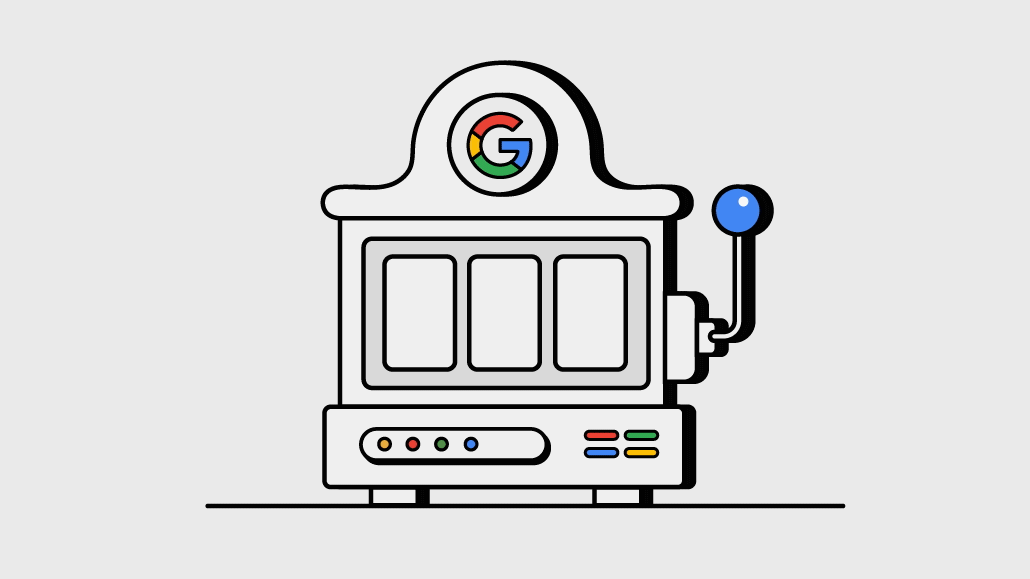 Ivy Liu
Google has attracted criticism from multiple quarters in its ascent to the pinnacle of the online advertising industry with the company currently in the crosshairs of governments' antitrust authorities across the globe.
If Google were to say 'we're going to no longer represent ad inventory in third-party sites' … that could change the narrative.
Although, it is on the homefront where it, arguably, faces the most peril as since late 2020 the Department of Justice and an assortment of more than a dozen state attorneys general, led by Texas AG Ken Patton, have filed separate antitrust suits against the Alphabet-owned advertising giant.
Some believe the groundswell of antitrust scrutiny in the U.S. could actually lead to a break-up of Google's online advertising business, either forced or voluntarily, in its current guise.
However, the platform has demonstrated that such a scenario won't come about without a fight.
In a January 21 blog post, Adam Cohen, Google's director of economic policy, revealed, "Today we're filing a motion asking the court to dismiss Texas Attorney General Ken Paxton's antitrust lawsuit."
The post goes on to denounce the charges alleged in the case as "inaccurate and inflammatory" adding that "they don't meet the legal standard to send this case to trial" in the eyes of Google's defense team. At the core of Cohen's argument is Google's belief that ad tech is a competitive marketplace, and is one that has led to a reduction in the ad-tech tax faced by many and also benefits from investment from similarly scaled Big Tech players. In short, Cohen said the allegations in AG Paxton's lawsuit were posited on "outdated information."
Allegations of 'tying'
Firstly, he denied that Google compelled publishers to use its ad server, popularly known as 'DFP' or DoubleClick for Publishers, in order to gain access to advertiser demand from its ad exchange, popularly known as AdX — a process that is commonly labeled as "tying".
The Texas AG-led case cited statistics from U.K. antitrust authorities alleging that Google has a between 90-to-100% of the publisher ad server market and that it was able to achieve this level of dominance by tying its ad server to AdX demand. Although Cohen argued that this is "simply wrong" in his blog post adding that AG Patton's case "offers no evidence" to prove otherwise.
'We haven't held header bidding back'
Secondly, Cohen denied allegations that the company attempted to thwart the rise of header bidding — an attempt to nullify DFP's 'first look advantage' in ad auctions backed by independent ad tech companies — via its open bidding program. "The facts don't support that," he wrote arguing that recent surveys demonstrate that a vast majority of publishers currently use header bidding.
'Our auctions are transparent'
Additionally, Cohen addressed the allegation that Google riggs its auctions in a manner that misled publishers with untransparent processes that saw Google "pocket the difference" between what media buyers bid and what it actually pays to publishers in a manner that is dishonest.
"AG Paxton is distorting various optimizations that we have created to improve publisher yields and returns for advertisers," wrote Cohen. "Our auction was always a second price auction (until 2019 when it became a first price auction)."
'Collusion' with Facebook charges are exaggerated
In recent weeks, unsealed documents containing details of what has been termed as "Project Bernanke" made public allegations that top executives at Google colluded with Facebook leadership whereby the social network shelved earlier plans to launch a header bidding product in exchange for preferential treatment in ad auctions.
"Pursuant to the deal, Facebook committed to spending a minimum of $500 million annually in Google-run auctions," reads the filing from the multiple AGs. "Google agreed that Facebook would win a fixed percentage of those auctions. According to an internal Facebook document, Facebook believed the deal was 'relatively cheap' as compared with direct competition."
Per Cohen's retort, "this is far from a secretive deal" citing a 2018 blog post adding that the agreement doesn't prevent Facebook from participating in header bidding. "We don't allocate ad space to FAN [Facebook Audience Network], they don't receive speed advantages, and we don't guarantee that they win any auctions."
At time of writing, none of the parties behind the Texas AG-led suit has publicly responded to Cohen's January 21 blog post with the trial expected to take place in 2023 or later, that's if Google's latest motion is unsuccessful. "We're confident that this case is wrong on the facts and the law, and should be dismissed," concluded Cohen. "However, if it does move forward, we'll continue to vigorously defend ourselves."
'Publishers are kind of on their own'
Prior to the January 21 filing, Chris Kane, CEO of consultancy service Jounce Media, discussed some of the revelations unearthed in the recently updated court documents — in particular, dynamic auction take rates, a process that has attracted some amount of criticism.
"Maybe this is an underhanded technique. Maybe it's even anti-competitive — we'll leave that to the lawyers. But dynamic take rates were an inevitability once publishers started implementing header bidding in 2016," reads a blog post from Jounce. Kane also pointed out that dynamic take rates make ad exchanges "better" at sourcing demand on behalf of their publisher clients, but they also "present a risk" to advertisers and publishers, alike.
Speaking separately at a virtual event hosted on January 18, Kane was at pains to point out that it would be folly to "immediately jump to the conclusion that Google's a bad actor" as "there's still so much about the way that Google's internal operations work that we just don't know."
Although, he also made note of Google's "conflict" given its ownership of an ad server, DSP and exchange. "It is incentivized to maximize the revenue that flows through Google's systems, which is not necessarily the same thing as maximizing the publisher's overall revenue. So, I think the real takeaway here is the publishers are kind of on their own," he concluded.
'Fines are just rounding errors'
U.S. antitrust rules are influenced by three laws: The Clayton Antitrust Act, The Federal Trade Commission Act and The Sherman Act.
These require those making such charges to demonstrate that companies' actions harm market competition in a manner that will negatively impact consumers. Potential outcomes could include Google being fined by U.S. antitrust authorities or the potential of some form of breakup of the advertising giant.
One source at a separate programmatic consultancy noted how the various fines handed out to Google, particularly in Europe where regulators have peppered Big Tech with lawsuits in recent years such as the $2.7 billion fine the EU imposed on Google in 2017.
Although, the subsequent fines from these lawsuits are nothing more than "rounding errors" to large tech players that generate billions in revenue each quarter, according to the source who requested anonymity due to their company's PR policies.
Divestiture imminent?
However, such are the levels of dismay among the industry and key U.S. government departments that there is a "25% chance that there will be some kind of divestiture" in the mid-to-near future, added the source.
Speaking separately on a January 12 virtual conference hosted by Arete Research, Richard Kramer, a senior analyst and founder of the firm, echoed this prediction.
"We do expect a spin out of the Google network business, and really, this is Google's efforts to preempt regulation that we have heard about ad infinitum in the last years … we believe that it removes the risk of what, in Europe, we would call self-preferencing [of its owned-and-operated media properties]," he added.
"We've long had the view that the [U.S.] government won't put the dagger in these Big Tech companies but that they would need to extract some kind of concessions … if Google were to say 'we'll, we're going to make a major change to our business model by no longer representing ad inventory in third-party sites' … that could change the narrative."
The U.S. is not the only territory where Google faces such criticisms. For instance, in Australia Google has come under similar regulatory scrutiny over its conduct in ad auctions although its advocates there have similarly argued that "Google's ad tech products have promoted, not harmed, competition."
Meanwhile, in the U.K., the Competition Markets Authority has gained a number of concessions from Google regarding its plans to enable targeted advertising after it pulls support for third-party cookies in its market-leading Chrome web browser in 2023. In particular, it has committed to "appoint an independent Monitoring Trustee" to ensure that its subsequent Privacy Sandbox proposals will adhere to CMA requirements.
The mechanics of Google's ad tech business are not the only aspects of its empire to face regulatory scrutiny. In recent weeks Austria's data protection authority challenged Google Analytics claiming it contravenes the EU-U.S. Privacy Shield agreement by transferring personal data across the Atlantic. Meanwhile, earlier this month publishers in Germany banded together to officially claim that its Privacy Sandbox initiative contravenves EU competition law.
Either way, it is safe to say that Google's near-to-medium-term future will be defined by tussles with governments across the world.
https://digiday.com/?p=437697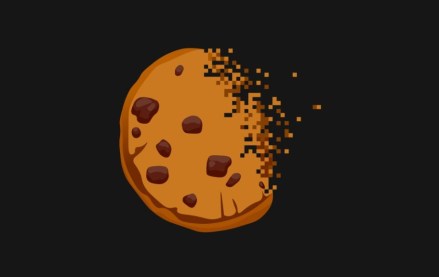 September 25, 2023 • 1 min read
During the Digiday Publishing Summit, execs from companies including Condé Nast, Dotdash Meredith and Thomson Reuters assessed the industry's readiness.
September 25, 2023 • 5 min read
Publishing executives shared their honest and unfettered opinions on the rise of generative artificial intelligence technology and its impact on traffic, IP protections, content production and jobs at the Digiday Publishing Summit last week.
September 25, 2023 • 5 min read
Here is A sampling of other AI-related news from last week.