Google readies new interest-based advertising in next phase of Privacy Sandbox experiments
January 25, 2022 • 4 min read
After years of speculation, setbacks, and criticism Google is trialing a new proposal in its Privacy Sandbox initiative called "Topics" which it claims will facilitate interest-based advertising long after it sunsets third-party cookies in its Chrome browser in 2023.
The online giant confirmed the planned rollout of Topics Tuesday after it claimed to consider feedback from its earlier Privacy Sandbox proposals which raised concerns from third parties around the potential for Google to self-preference its own ad stack.
How topics are chosen
The proposed method of ad targeting will see the web browser determine a number of topics that best reflect a Chrome user's interests — think "sports" or "travel," based on their browsing history on "participating websites" on a weekly basis. Google did not provide more details about these companies' participation — including how many and what type of websites they covered.
From here, a publisher can share the data with their advertising partners, such as an ad exchange, data management platform, or supply-side partner to serve a website visitor with ads deemed relevant based on the contextual placement as well as an aggregated version of their browsing history.
In the initial rollout of Topics experiments, there will be approximately 300 interest-based topics (a number which could swell into the thousands) based on a hybrid of the IAB's latest content taxonomy and Google's.
Since this data is collected based on users' devices, it reduces the need for user data to be transferred to external servers, including Google's, and provides consumers with a more transparent means of seeing how their data is accessed when compared to third-party cookies, Google argued.
"When you visit a participating site, Topics picks just three topics, one topic from each of the past three weeks, to share with the site and its advertising partners," reads a post confirming the update. "Topics are kept for only three weeks and told topics are deleted."
Google has been at pains to highlight how Topics offers Chrome users control and transparency as to how it accesses user data without potentially sensitive categories such as gender, race, or sexual orientation.
Users can disable features
The company claimed it will soon launch a developer trial of Topics, specific dates were not disclosed, with the company also noting that it would soon share details about its plans for FLEDGE — a means of facilitating the conduct of an ad auction inside a browser, and not on a third-party server — as well as new measurement proposals with developers in the coming weeks.
Speaking separately with journalists, Ben Galbraith, Chrome product director at Google, highlighted how Topics was beneficial to user privacy compared to third-party cookies as it requires web browsers to "provide meaningful transparency and control over what topics are being shared."
Galbraith added, "It also allows users to remove Topics that they don't like or disable the feature completely… if you compare it to cookies you see these kinds of opaque identifiers that look like gobbledygook that really don't mean anything to anybody except for the person providing the cookie."
Who's playing in the sandbox?
Privacy Sandbox experiments have been underway since 2020, the year Google officially confirmed it would roll back support for third-party cookies, the early results of which have polarized opinions with some voicing concerns that Google was covertly going about cementing its dominance in the ad tech market.
In the same press conference, Galbraith confirmed that no other internet browsers, some of whom have also phased out support for third-party cookies, are experimenting with Topics, but discussions will take place. "Time will tell," he added.
In August, Digiday reported that Google was contemplating switching FLoC, an acronym that stands for 'Federated Learning of Cohorts', after execs at the company acknowledged that it has some vulnerabilities to fingerprinting.
Galbraith positioned Topics as the opposite of that and highlighted how providing websites with browser users' topics of interest offers publishers a way to monetize in a manner that doesn't involve "covert tracking techniques like fingerprinting" — meaning they can remain compliant with laws such as GDPR.
"Some of the platforms have already stopped support for third-party cookies, but Google's really the only one to take this open, collaborative approach in figuring out what the part forward is," he said. "Our goal is to really find out what works for the publishers [and advertisers] and also improves privacy."
https://digiday.com/?p=437734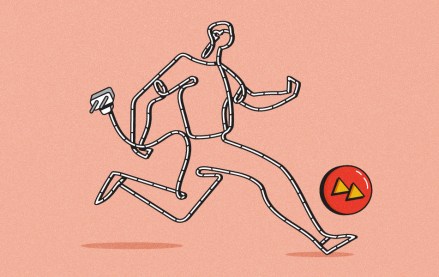 September 22, 2023 • 4 min read
Women's sports are having a moment. Brands, media companies and agencies are looking to get in on the action.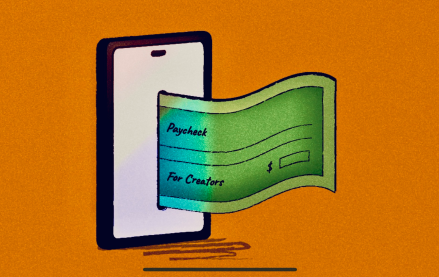 September 22, 2023 • 6 min read
The Hollywood strikes were supposed to be a game changer for many of them, but the situation hasn't quite lived up to the hype.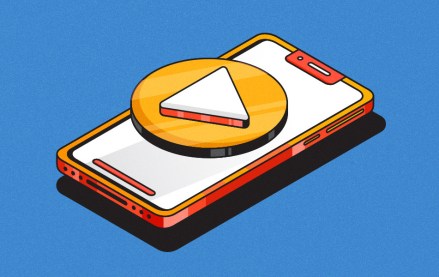 September 22, 2023 • 5 min read
Given the rise of short-form video, agencies that focus on the format, rather than specific platform expertise, will reap the rewards.