'It's all been plan, plan, plan mode:' Agencies have big ideas for greater diversity, but more action is needed
September 15, 2020 • 8 min read
•
•
Ivy Liu
In the past four months, talk of reform and proposed structural changes to combat racism at agencies has started to shift the pendulum — but more action is required.
While those criticisms have been leveled at other industries since the killing of George Floyd in May, few have given their critics as much cause for concern as agencies. These are businesses that have a knack for empathizing with people in a way that others can't, and yet their recent commitment to so-called "tangible actions" has left some non-white execs cold.
Otherwise, more might have felt safe enough to talk openly about the progress made by their agency for this article instead of doing so anonymously. Digiday spoke to four non-white agency executives for the piece to chart their perception of how their companies are performing of the diversity and inclusions pledges.
At the outset, it's not to say change isn't afoot at these agencies. The fact that diversity execs aren't just preaching to the converted internally now is evidence of this. But this isn't the first time those stakeholders have shown an interest in diversity. Agencies made similar moves two years ago in the wake of the Me Too movement. And just as that moment of introspection faded there's a worry this one will too.
"People at my agency are hopeful, but are also on the edge of a cliff wondering whether or not leadership is going to take that leap into action," said a senior planner at one of the larger media agency networks.
Other non-white agency execs have similar reservations. Many say that there's been a focus on making space for conversations about race, planning out how the agency will tackle its diversity issues but little firm action beyond planning. In fact, some can't tell whether their agencies are committed to unraveling their own racial prejudices or are simply meeting corporate targets.
"We had a diversity day at our agency like most agencies and things got very emotional with all the talk around race," said a senior Black strategist at a global media agency who asked not to be named. "I'm glad those discussions are happening because it raises awareness, but all it's really done is highlight the ignorance here."
Even with the best intentions, agencies face unforeseen difficulties, rendering some of their efforts misguided at best. Look no further than those execs who have sat through online presentations outlining a more inclusive workplace only to have to go back to working in teams where they're made to feel different.
"I'm the only person of color in the What's App group for one of our clients," said the strategist. "There are 12 people of color on the team for this client in London and nearly a third of those people are from my team."
It's these microaggressions — the everyday verbal and non-verbal slights that aren't always intentionally done to cause harm but often do just that — that agencies must understand if these latest diversity promises are to mean more than previous ones.
"No one will call you the n-word — they'd be stupid to do that — but its the covert microaggressions that's are still happening," said an Asian strategist at a global media agency. "My colleagues don't want to discuss the fact that someone might have said a sly comment that everyone heard, but they're all complicit bystanders."
Ironically, while these large, sprawling businesses need to get their houses in order, they also pride themselves on their ability to quickly solve big corporate challenges.
Corporate responsibly in a time of consternation
So far agencies have found it tricky communicating all the work they're doing around diversity and inclusivity as they're doing it.
When a problem is as deeply ingrained at agencies as racism is, it takes time to unpack; there are different stakeholders involved — from HR to management teams as well as new data to collect, hires to make, and software to install. It goes some way to explaining why pay gap data from the big agency networks haven't been readily available and why many diversity initiatives haven't gone past fireside chats, safe rooms and all-hands meetings.
Rightly or wrongly, agencies don't want to move too quickly and create panic among their employees. Doing so could undermine certain promises. Instead, most agencies are focused on figuring out ways to make diversity and inclusivity priorities beyond HR teams so that even when the urgency around those issues does inevitably wane it's still in focus, per updates from executives at WPP, Publicis, IPG and Havas.
At Mediacom, the agency plans to work with an independent education organization to get its staff to confront their own microaggressions in the workplace.
"People like to see their microaggressions as separate to racism in that it's a tiny slip up," said Nancy Lenghtorn, head of diversity and inclusion at Mediacom U.K., who also has a similar remit across the WPP group. "The root of microaggression is oppression."
The agency's renewed focus on microaggressions alongside other current initiatives like employee resource groups to curb discrimination in the workplace, whether it's motivated by age, race, gender, social, class, disability or neuro, is informed by WPP's first "Belonging Survey." It was carried out at the start of the year as a way to understand peoples' experiences within the group, focusing on identifying feelings about their career, their sense of belonging and experiences of inappropriate behavior.
Plans are also underway to introduce a sponsorship program for all Black employees as a way to help get more of them into senior leadership roles. It is, however, still taking shape.
It's a similar story at IPG agency Mediabrands.
Last month, the agency network launched a survey for all 900 members of its staff to complete. Based on those findings, an action plan will be drawn up for the autumn. Mediabrands is also setting up a Mediabrands Heritage Network, which will aim to inspire, educate and celebrate talent across the group from Black, Asian and minority ethnic backgrounds as well as foster a more inclusive company culture through events, thought leadership and internal programs.
Much of those initiatives build on others that were already in place at the agency network prior to the Black Lives Matter protests, such as working with advertising equality group Creative Equals. Upcoming developments, however, aren't only the preserve of the HR team. Those execs are also working with colleagues in the agency network's talent and insight teams in order to ensure the developments have an impact on the business, not just the workplace.
In the U.S, Havas has made commitments across the following areas: data transparency, providing industry access, breaking systems and evolving, education and ownership, accelerating careers, amplifying diverse voices and compensation accountability. The seven-point plan is being overseen by a nine-member committee of execs from across the group including Elena Grasmann, managing director of Havas New York and Lina Kim, vp of planning and innovation at Havas Canada.
"This work is supported throughout all of our senior leadership and putting out our plan publicly holds us accountable — not just to the media or the industry-at-large, but most importantly to our employees," said Patti Clarke, global chief talent officer at Havas. "We want them to know how committed we are. This change we are striving for is necessary and important and should not be done in secret."
Overall, diversity and inclusion advocates say that much of the work at agencies has been in creating multi-point action plans rather than taking action to hire or promote employees of color.
"Shops have been in a constant planning mode for this summer," said Keni Thacker, diversity and inclusion advocate and founder of 100 Roses from Concrete, a network for men of color in advertising. "It's all been plan, plan, plan mode looking at 2021. All I'm doing is making plans. We haven't really been able to pull the trigger on much."
While agencies have learned lessons from previous diversity drives, they still have a lot to learn. When it comes to supporting those efforts many agencies seem to have champagne dreams on a soda budget. Take the growing pressure on those individuals steering these efforts, many of whom aren't even being properly paid to do so.
"Previously, I was running the agency's diversity and inclusion program in my free time," said a business lead at a global media agency on condition of anonymity. "Now it's officially part of my remit, but I've had to split it with my other priorities — and I'm still managing a client."
Diversity and inclusion advocates say that while there is a renewed focus on diversity and inclusion positions the employees put in those positions aren't given the power they need to enact real change at agencies. "There's definitely a rise in diversity jobs out there," said Thacker. "But agencies often move an employee laterally from inside who has shown an interest in diversity and inclusion to just fill a job so they don't have to worry about diversity and inclusion anymore."
Even as agencies are publishing their plans to be more inclusive and diverse or creating new diversity and inclusion executive positions, some agency execs fear that agencies are simply playing the waiting game with lengthy plans.
"There's been a lot of talking and a lot of planning but nothing has been done," said Derek Walker, founder of Brown and Browner. "And nothing will be done. Planning and committees is how [initiatives] go to die at agencies and holding companies. They're more or less waiting it out. They're not serious about this." 
https://digiday.com/?p=377698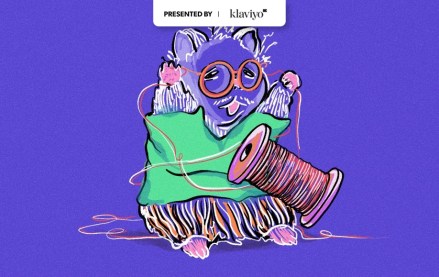 December 5, 2023 • 6 min read
News publishers are cautious to pour more resources into Threads, as limited available data makes it difficult to determine whether investing more into the platform is worth it.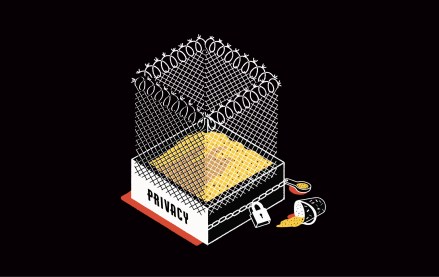 December 4, 2023 • 4 min read
FLEDGE stands for 'First Locally-Executed Decision over Groups Experiment' and makes ad auction decisions in the browser, rather than at ad server level.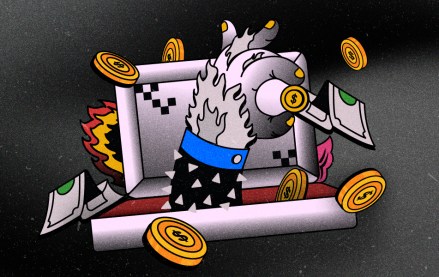 December 4, 2023 • 7 min read
A look at the genesis of ad tech, from the first online display ad in 1994 to the dotcom crash.