'It has to be built in': How agencies strive to advance their diversity goals
March 21, 2023 • 7 min read
•
•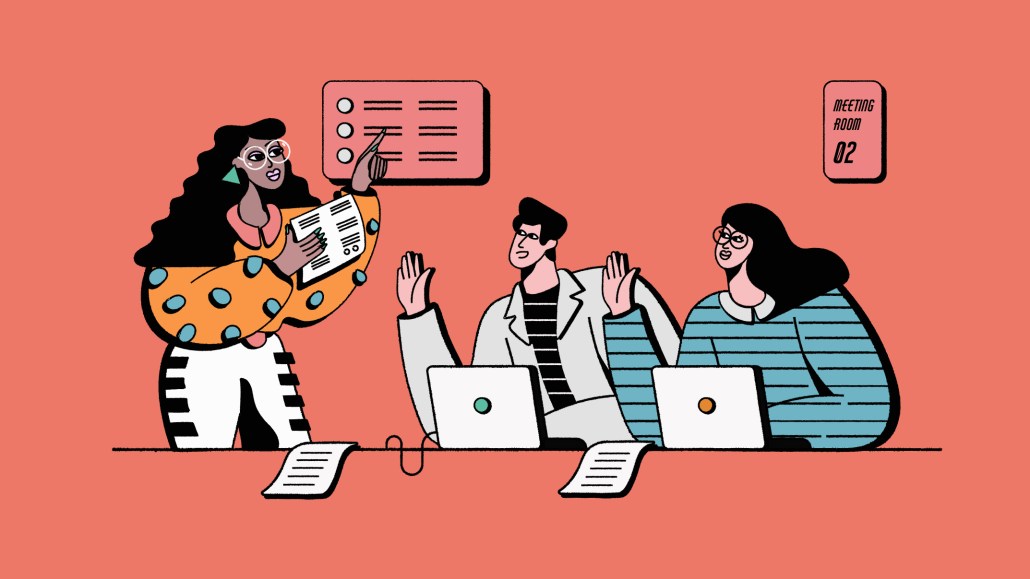 Ivy Liu
This is part 1 of 2 in our series about diversity at agencies. Part 2 will focus on strategies for the future and client diversity.
For many agencies, it can be hard to quantify progress in diversity.
There often is no blueprint for it in the broader corporate world, and many initiatives at media agencies are still being developed since the murder of George Floyd in 2020 sparked a nationwide movement toward greater awareness over the lack of diversity in the working world. Almost three years later, as agencies reflect on these various efforts, they agree that impactful diversity, equity and inclusion work needs to be ingrained across an organization's culture and values — and not sit in its own lane.
"It has to be built in, not bolted on," said Janis Middleton, evp and executive director of inclusion strategy at Guided by Good, the parent organization behind agency 22Squared. "The bottom line is you've got to have the intention and someone leading it in the organization. You've got to give them the power to actually lead it — the power that breaks down into budget, [and] that breaks down into say-so at the table."
Overall, it appears the industry is eager to move beyond making statements to showing action. As Angela Seits, head of strategy and insights at independent agency PMG, put it, "We're seeing companies move beyond the reaction stage — of pledges and external statements — to measurable commitments, progress and collective action."
Impact of the numbers
When it comes to the aspects of DEI that are more easily measured, some agencies have improved their workforce diversity and added people of color to their teams. Others have made progress by including more women in leadership roles, increasing hires from diverse backgrounds or guiding clients in furthering their own diversity goals. These are pieces of the blueprint that are still a work in progress.
In advertising, there is also a business incentive in engaging communities of color. Research shows that consumers will stick with brands or favor a company when they see diverse and multicultural media. Some 90% of U.S. consumers belonging to BIPOC (black, indigenous and people of color) and LGBTQ+ communities said they would switch over from a competitor, tell others about a brand or support it on social media if a company is investing in their community, according to data from ad tech firm Direct Digital Holdings.
From major agencies to news publishers, the industry has been attempting to shift its gender and ethnicity representation. Floyd's murder forced major publishers to examine the diversity and representation of their workforces — resulting in measures like hiring diversity officers and adding DEI training. By 2023, many of those publishers had lowered their overall number of white employees and increased staff who are people of color.
At Dentsu, regional chief equity officers across the holding company's four main regions are subject matter experts. Christena Pyle, chief equity officer of Dentsu Americas, said beyond the representation numbers, tracking progress means looking at qualitative data. These can be surveys or metrics around employee sentiment and sense of belonging.
"From region to region, there are so many laws, nuances, differences," Pyle told Digiday. "Diversity means different things in different regions, so we're able to have subject matter expertise in what's happening in in Asia, or the diversity challenges in Japan, South Africa, Germany."
Increasing representation
At Dentsu Americas, BIPOC representation increased from 27.1% in 2021 to 31% in 2022. The company said its goal was to surpass 30% by 2025, and the strongest growth has been in Asian and Black populations and those identifying with multiple races. Additionally, 37% of Dentsu's new hires in the last year identified as BIPOC, up 33% from the previous year. Globally, the agency saw hires who are women remain at 49%.
Guided by Good began reporting its diversity numbers annually in 2020. Its workforce shifted from 24% BIPOC out of 352 employees in 2020, to 30.3% BIPOC out of 395 employees in 2021. White employees decreased from 75% in 2020 to 68.9% in 2021. When looking at leadership (directors and vp level), BIPOC representation remained 20% for both years.
The company's 2022 report has not been released yet, but Middleton mentioned its executive team of BIPOC staff has increased from 25% in 2021 to 40% in 2022. Women now make up 67% of the executive teams, which is up from 61% in 2021.
"The first wave of DEI was really about women," Middleton said. "[As we continue this work], not only do we just look at it, but we also make sure that we're putting different types of training in place, different workshops and things in place throughout the year."
For IPG's UM Worldwide, Chief Diversity Officer Jeff Marshall said the diversity goals have centered around recruitment and retention as well. Around 33% of new hires identified as BIPOC in 2018, which increased to 59% in 2020. Since then, Marshall said the agency has maintained around 50% in incoming BIPOC employees in the last few years.
"Honestly, a lot of it is awareness," he said. "There's not always some nefarious actor. It's usually just awareness, like people don't realize what their teams look like or they don't realize that they hired the person because they connected with them on something else."
Current staff at UM is about 38% BIPOC, and the target by the end of 2023 is 41%, Marshall added. "By the end of next year, we hope to be at 43%. This year, we've got three percentage points to make up and then next year, we'll try to cap those other two percentage points and then we'll adjust — but our goal is to be representative of the U.S. population," he said.
The U.S. population was 41.9% BIPOC in 2021, according to the U.S. Census. Marshall said he believes there is also more work to do "in particular groups," in cases where they over-index against one demographic group, for example. UM said it will soon release a public and internal version of its diversity report starting this year. Dentsu, Guided by Good and Publicis also publish their diversity program results publicly.
Diversity as a strategy and challenge
Increasingly, diversity leadership is included in the C-suite, or is at least appointed to director and strategic roles. Experts agree that this may become more common, as agencies implement DEI goals across their businesses. But the commitment to diversity is not without its obstacles. Dentsu's Pyle noted that sometimes companies may also pull back during periods of economic uncertainty.
"Watching what is playing out with some of our tech partners or platform partners, for us it's a cautionary tale to the advertising industry," Pyle said. "In the past, things like diversity, equity and inclusion have have been invested in and focused on [only] in good times."
Pyle started in 2020 in a multi-faceted role with clients, outside organizations and employees. She contends effective change needs to go beyond voluntary work, and DEI should have a stake in the business functions of an agency.
"When the role is respected, there's a lot of areas of impact," Pyle said. "The accountability aspect is where DEI in some organizations has failed. So I think that accountability piece and the business rigor of DEI is why we're breaking through in this moment."
Similarly, PMG's efforts ramped up in 2020. It launched a steering committee responsible for auditing its commitment to a culture of belonging, inclusion and diversity (which it dubs "CBID"). The group tracks progress and milestones with support from its nine employee resource groups. It has expanded those ERGs recently, focused on new hire diversity and expanded programs for community college students.
"Cultivating an equitable and inclusive culture is a complex process, and one that takes time," Seits said.
At UM, Marshall is supported by a program manager, with a council of 50 people and a pillar lead that is selected from different teams. Part of the company's strategy is also giving teams the tools to gain perspective and make decisions on diversity and hiring. Since around 2018, balance sheets showing the makeup of a team were given to leadership every quarter.
These are decisions and practices that need to be "executed on the business side," Marshall said. "You can put a chief diversity officer in place, but that chief diversity officer's role is to provide a strategy at the end of the day. A coach can write up the plays, but if the players don't follow the coach's plays — it is probably not going to be a good result in the end."
https://digiday.com/?p=495924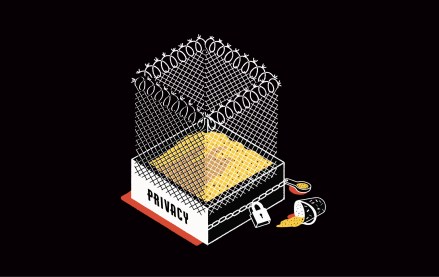 December 4, 2023 • 4 min read
FLEDGE stands for 'First Locally-Executed Decision over Groups Experiment' and makes ad auction decisions in the browser, rather than at ad server level.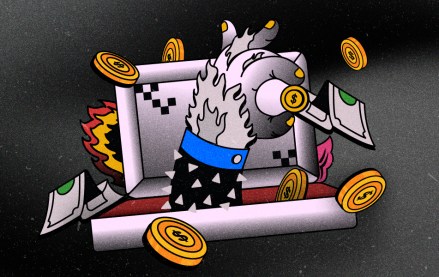 December 4, 2023 • 7 min read
A look at the genesis of ad tech, from the first online display ad in 1994 to the dotcom crash.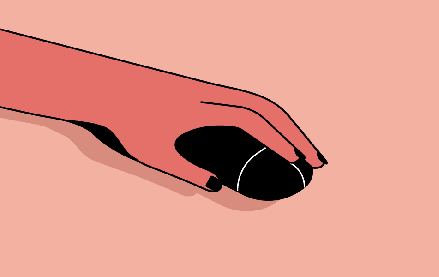 December 1, 2023 • 3 min read
People claim that the role of chief diversity officer is vanishing. However, AI is booming, and the CDO can help ensure responsible AI.