How Wired leveraged Cyber Week readers to increase subscription revenue
December 4, 2020 • 4 min read
•
•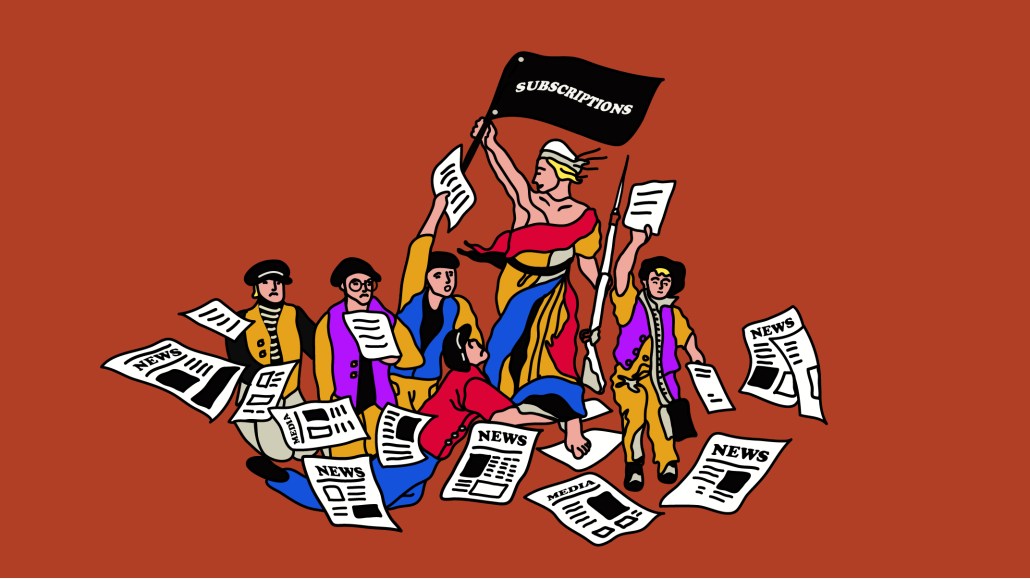 Ivy Liu
Black Friday and Cyber Monday (which has been stretched into a Cyber Week this year) were expected to be bountiful for Wired's affiliate e-commerce business. But that rising tide has lifted its subscription fortunes as well.
Beyond increasing the amount that the Condé Nast technology title earns off of referring its readers to various products to buy on the internet, Wired also made sure to capitalize on its readers propensity to spend by pushing its subscriptions business on them as well.
"With the amount of traffic that we were expecting this year, it was of heightened importance" to figure out how to grow subscriptions revenue as well, said Scott Rosenfield, site director at Wired.
As a result, Cyber Monday and Black Friday ended up being the second and third biggest days for subscription sign-ups of the year, respectively, with each being approximately three times the daily average for the month of November. The first largest day for subscriptions was Jan. 2, which a company spokesperson said was not for any single reason, but the beginnings of the corona-bump and the CES coverage driving conversions.
"Wired has a lot of different business models that we have to juggle and work together. We have affiliate revenue, but we're also trying to grow the paywall and these stories really contribute to our subscription model," said Rosenfield.
In general, U.S. shoppers spent over $10.8 billion online this year during Cyber Monday on Nov. 30, a 15% increase over last year, according to Adobe Analytics. And commerce content monetization platform Skimlinks, which works with several publishers including Condé Nast, reported that it saw a 60% year-over-year increase in traffic on Black Friday 2020 versus the 2019 shopping holiday and recorded over 5 million clicks on the affiliate links it powers.
Wired's affiliate content — which consists of best deal round-ups, gift guides and product reviews — is not a part of the publication's digital paywall. Even if a reader reaches their article limit, they can still access these pages. But for subscriptions, the e-commerce pages used display ads and contextual marketing in the stories themselves to promote the publications' own subscription deal: $5 for the first year.
"You can have an open model on the right types of stories that perform quite well," Rosenfield said. "You don't just have to put stories behind a hard paywall to drive subscriptions."
As of earlier this year, 20% of Wired's revenue came from non-advertising related sources, which includes its affiliate, subscriptions and licensing businesses. Now, subscriptions and affiliate revenues make up about 30% of the publication's overall revenue, according to a company spokesperson. And each year since 2018, its affiliate business has doubled in revenue.
"A lot of the success we've seen this year, and in Q4 in particular, is because we expanded that team and built up the infrastructure and set all the pieces in place on the chess board so that when we hit this time of the year we're ready to roll," said Rosenfield.
Last year, the affiliate content team prioritized hiring, rounding out the product reviews team to number nine people and the gear team (news and analysis) to roster three staffers. And despite the product reviews themselves not being the largest converter of transactions — the deals coverage and gift guides hold that title —Rosenfield said that the reviews help to bolster the validity of recommendations, which is more likely to gain readers' trust.
"If Wired is recommending this running shoe, it's because they've tested it," he said. It's not on the list just because it's a good sale.
Traffic to Wired.com increased by more than 180% during Black Friday and Cyber Monday versus the same days last year and the most popular article visited was its Absolute Best Deals post, which accounted for 1.8 million clicks, according to Rosenfield. Cumulatively, the affiliate content accrued more than 3 million views over Cyber Week. According to the Condé Nast media kit, Wired sees approximately 12.7 million unique monthly readers, so that one post accounted for one-quarter of the site's monthly traffic.
Absolute Best Deals was also one of the top performers for converting readers on subscriptions, as well, he added.
"It's a no-brainer strategy" to use Black Friday and Cyber Monday content to also sell subscriptions, said Chris Erwin, founder of commerce consulting firm Rockwater. That's because it's about monetizing the audience in every possible way. If a publisher is seeing a surge in traffic come to its commerce or content channels, then it makes sense to spread that audience to other areas of the businesses as well and engage and monetize them through subscriptions or use that surge to sell advertising, he said.
"Every publisher for them to survive [needs] to build its audience as big as possible across a distributed network. That is the path to sustainability. That is the way to make it work," Erwin said.
This post has been updated to say that the Absolute Best Deals post received 1.8 million views rather than 3 million as previously stated.
https://digiday.com/?p=385321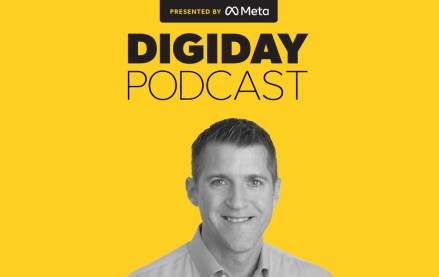 November 28, 2023 • 4 min read
Google's vp of global ads is confident that cookies will be gone from Chrome by the end of next year, despite all the challenges currently facing the ad market.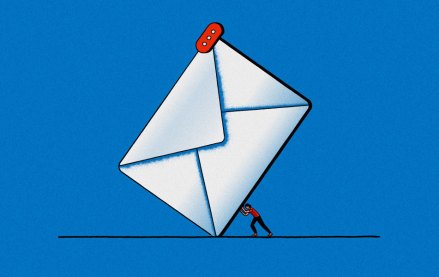 November 28, 2023 • 6 min read
Some email newsletter platforms' click-through rates are actually click-to-open rates, which are measured against the number of emails opened rather than the emails sent. But buyers seem to prefer it that way.
November 24, 2023 • 5 min read
Publishers' events businesses picked up pretty significantly during the back half of this year — and they will focus on sustaining that lift into 2024, according to Digiday+ Research.