Hearst Magazines Digital Media is launching a 20-person data studio
May 15, 2018 • 2 min read
With publishers trying to prove they can deliver business results for advertisers, Hearst Magazines Digital Media is dangling a new service in front of brands and agencies.
On May 15, Hearst is expected to announce the launch of the 20-person Hearst Data Studio, a newly created internal team that gives advertisers additional insights into how Hearst's audience responds to ads. The group brings together research analysts, data scientists and programmatic specialists. The long-term goal is to take advantage of Hearst's first-party data as well as data from third-party providers, in order to prove that advertising through its titles helps drive business outcomes (though it still sells on a CPM basis).
"Whether we're selling a car or lipstick, [clients] want to know how our audience is responding to the message they're getting," said Troy Young, president of Hearst Magazines Digital Media. "[The Data Studio] represents a shift to selling outcomes and having the people and tools to deliver on that."
Starting last year, Hearst began bringing more information about its audience's shopping  interests to advertisers. Whether it was something as explicit as an audience segment comprising people who had bought a product through Best Products, its affiliate commerce-focused site, or visitors who responded to polls about their preferences for fashion items, Hearst was determined to stand out in the market through what Young called "Amazonification of media," where advertisers could buy against audience interest.
The Data Studio builds on that by giving advertisers more opportunity to use that information and the analysis Hearst is gathering about its audiences. If an advertiser is so inclined, it can ask the audiences directly: One product created by the Data Studio allows brands to ask Hearst site visitors questions using a native polling unit that sits directly inside Hearst's editorial content.
"Historically, ad ops teams were traffickers," said Charles Wolrich, the Data Studio's vp and gm. "Their role is more of a technical role than an analytic role. We hope to shift more to an analytic role." (That means Wolrich and his team are responsible for showing the right ads to the right people.) Over time, the Data Studio is supposed to suggest new audience groups that might deliver better outcomes.
To build the Data Studio, Hearst hired additional data scientists and engineers while pulling others from its audience development group and other areas of the business.
The Data Studio joins a field of offerings from publishers and platforms aimed at proving that advertising works. In 2016, Condé Nast launched Spire, an audience-targeting product. More recently, Amazon has been testing an attribution tool with a small number of agencies, designed to prove that advertising on its platforms can drive sales or actions off its own platform.
https://digiday.com/?p=287711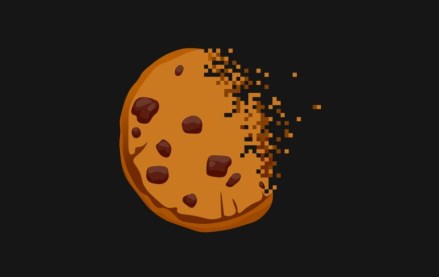 September 21, 2023 • 9 min read
Publishers who attended the Digiday Publishing Summit opened up about their top challenges, concerns and curiosities during closed-door, anonymous town hall meetings.
September 21, 2023 • 3 min read
WBD is seeing ad revenue growth from its YouTube channels and engagement on Threads surpass performance on X.
September 21, 2023 • 4 min read
Powering all of Amazon's hardware is an updated large language model, that could help connected devices actually be smarter.