Triopoly time? Amazon preps new attribution tool and courts ad buyers
March 15, 2018 • 5 min read
•
•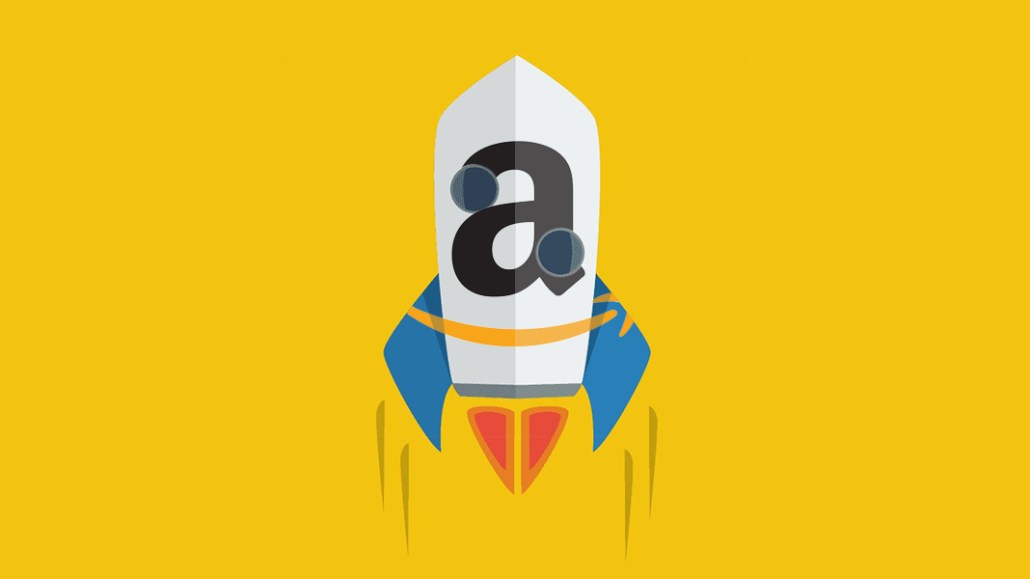 Amazon's focus on advertising is picking up steam. One sign: In the last few months, agency media buyers say they now hear from the company at least twice as often as they did last year. And more agencies say Amazon is now creating teams to service specific brands — a common tactic for ad platforms as they mature.
Here are the major developments, according to media buyers:
Amazon is running a series of attribution tests to see how its advertising stacks up against the Facebook-Google duopoly.
Amazon is testing an application programming interface for Amazon Advertising Platform with a small group of agencies that will let marketers manage more of their programmatic campaigns on their own, enabling Amazon advertising to scale. 
Amazon has significantly grown its agency development group into hundreds of staffers, in a move modeled off the growth of Google and Facebook as advertising behemoths.
The moves all indicate that Amazon is taking its ad business, which is estimated at $2.8 billion, according to latest J.P. Morgan estimates, as a serious growth engine.
In what could be a significant move, Amazon is running a series of attribution tests with at least two agencies to figure out how ads drive action on Amazon.com, in an effort to prove its long-running pitch to marketers that Amazon offers, unlike Facebook and Google, what it calls a "total wallet perspective."
Amazon's pitch to advertisers is simple: CMOs hate unscientific attribution methods. If you're an advertiser, theoretically, at least, you should be able to know how many people clicked on ads, and also know whether a sale happened. And the addition of brick-and-mortar capabilities through the company's acquisition of Whole Foods, plus the launch of Amazon Books, means the company should be able to also attribution online to offline conversion.
Late last year, Amazon began offering more self-service options for Amazon Media Group, its in-house team that sells ad products. Now, buyers say they expect that to reach new levels: an API for AAP, its programmatic solution or demand-side platform that is the only way brands can reach Amazon's audience segments off of Amazon properties. 
Speaking at Digiday's Media Buying Summit in New Orleans last week, Tod Harrick, vp of product at WPP's Marketplace Ignition, said this move is coming and gives agencies and marketers a better understanding of how Amazon works.
One of the biggest complaints from marketers about Amazon last year was a lack of "support" — one buyer told Digiday last year that he feels it's a "sinkhole." At the time, the argument was simple: Media remains, despite everything, a people business. And even as Amazon staffed up AMG and grew its sales teams, it's not like the company to mimic other ad platforms. Instead, it's always been about self-service. "They want to run lean and just provide tools to the marketers," said Harrick.
In the last few months, if marketers have paid for managed services, they tend to run into the sinkhole problem. But if they want more data and metrics, they are encouraged to stop asking for managed services and shift entirely to self-service, said Harrick.
Another buyer at an Amazon-focused agency said an API for AAP essentially indicates to her a phasing out of AMG proper.
Kris McDermott, who heads up media at Omnicom's Resolution Media, said she also expects all of the display and video inventory to eventually be managed programmatically, which would mean a significant shift for AMG. "AMG was kind of a stopgap media solution to allow brands to sign an [insertion order]," she said, "but I think it'll be eventually phased out."
"We're always evolving our tools and products to better serve agencies and advertisers. Our API program is a key part of this, and measurement has long been a focus area for us," said an Amazon spokesperson.
In the last two months, Amazon has made it a point to address buyer concerns about data as well. A third buyer told Digiday that the need to examine reporting from campaigns in its paid search product, Amazon Marketing Services, by day — a major request from buyers — has finally been addressed, along with bulk management of campaigns through AMS.
There are also moves from a support perspective. The in-house agency specialization group has grown. The agency development group, which includes "hundreds" of employees (Amazon declined to disclose the exact size of the team), is largely based in New York. Late last year, the Seattle-based company signed a lease downtown for an office space that can house up to 2,000 employees, mostly in the advertising division. That adds to its existing administrative office in midtown Manhattan and a fashion photography studio in Brooklyn.
An Amazon spokesperson confirmed the group now also has people working in the U.K., Germany, France, Italy and Spain, as well as in Tokyo and Toronto. The team's main goal is e-commerce education and training, along with supporting adoption of the company's self-service offerings.
It is unclear how the group is organized, although a search on LinkedIn shows multiple profiles of agency development managers dedicated to WPP and other holding companies. Amazon is also looking for a manager for its Europe team dedicated to driving agency partnerships there.
"Agency relationships are extremely important to us, and we'll continue to expand our efforts, working back from their needs," the Amazon spokesperson said.
Subscribe to the Digiday Retail Briefing: A weekly email with news, analysis, interviews and more covering the modernization of retail and e-commerce.
https://digiday.com/?p=279642
September 28, 2023 • 4 min read
•
•
Some content creators are using generative AI tools to spark new levels of creativity and innovation and are sharing their experiences online in how they're using these tools to streamline their workflows and boost productivity.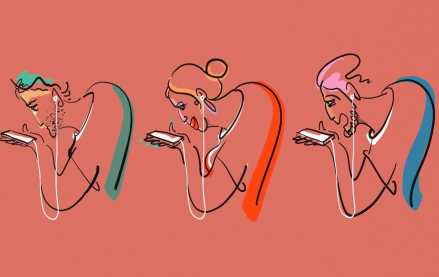 September 28, 2023 • 6 min read
•
•
In this edition of the weekly Digiday+ Research Briefing, we share focal points from Digiday's recently released reports on marketers' evolving social media tactics, including how they're using Facebook less and diving into YouTube Shorts more.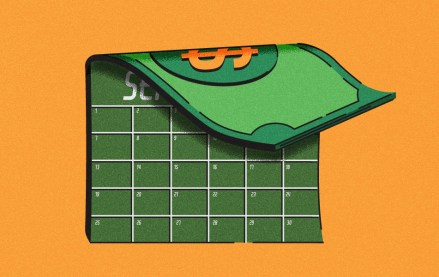 September 28, 2023 • 4 min read
•
•
In 2023, some brands' executive boardrooms are still insulated from the chill of crypto winter, for better or worse. But the rising pressure of crypto skepticism has made it more urgent than ever for companies to figure out how to use blockchain technology to support their core offerings and customer base rather than simply dropping branded NFTs and hoping for the best.