Facebook Watch, independent media, referral traffic: What's doomed in media in 2018
December 22, 2017 • 3 min read
•
•
Every year, a number of things die in media and marketing. This year, we thought we'd switch up the year-end prediction tradition, and ask people in those industries to tell us what they think will kick the bucket in the coming year. We granted sources anonymity so they could speak freely. Here are their responses.
Referral traffic: "In the short term, Facebook will be a worse partner before they're a better partner. They're confused right now. They had a shitty year. When you're confused and scared, you go back to your comfort zone, and that's peer to peer. I think they're going to go, 'This news thing is harder than it looks.' But fundamentally, Facebook is a way less interesting place without premium content." — Digital publisher
The 30-second digital video ad: "We'll see ad length decrease to meet the demands of short-form video viewers. Six- to 15-second ads will dominate by the end of 2018." — Video platform vendor
Facebook Watch: "Facebook will abandon the Watch strategy and reinvent a digital product yet again. They've literally abandoned every single video strategy in the past three years. None of the Watch shows are making money. People asked to produce content for Watch are not going to see enough ROI for it, and this mid-roll experiment is going to be a massive failure because users aren't going to engage with mid-roll advertising. Getting people to consume video is the easy part. Getting people to stick around when you're jamming in a mid-roll ad isn't." — Digital publishing exec
Fake influencers: "Bullshit poseurs who have built up their followers by buying them and baiting them, and then rip off the brands who pay them for influencer campaigns that don't generate any results. The brands are getting too smart for this shit." — Influencer marketer
BuzzFeed's commitment to news: "BuzzFeed will divest one of its business to a legacy media company, most likely BuzzFeed News. Running a news organization is expensive and they have always struggled with monetizing it versus their lighter content, and the recent layoffs have refocused the company into building fast, efficient businesses like Tasty. BuzzFeed News would be a bounty to a legacy organization looking to jump-start their journalistic footprint against younger audiences. The most likely buyer will be NBCU because of the existing relationships, but what about the soon-to-be-merged Disney/Fox or even the eventually merged AT&T?" — Publishing sales exec
The independent media company: "That can't last. Everyone will figure out a way to partner up with someone to get through the tough times, or bigger companies will snap them them up. Maybe NowThis picks up Mic. All these digital media companies raised so much money, they have amazing cost structures. It's a downside to all the VCs and people who get laid off, but it's necessary for the vitality of the space." — Digital media operator
The cold war between Facebook and Google: "In the way Facebook came after YouTube, YouTube will hit back, along with Google, with things like better products, better monetization for publishers. Publishers had 45 percent referral traffic from Facebook and 34 percent from Google, and now that's reversed. Google is the friend to publishers, and Google is going to keep on it and hit back. Zuck is in for a bit of a fight." — Platform partnerships exec
https://digiday.com/?p=268610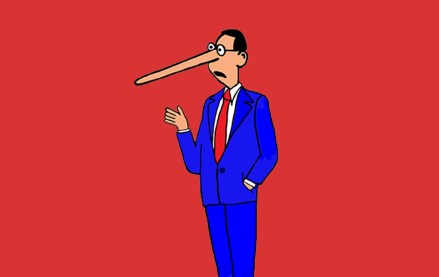 October 3, 2023 • 7 min read
•
•
A new definition for MFAs is available but the vague nature of the guidelines is leading to a lack of standards that might prevent adoption.
October 2, 2023 • 1 min read
•
•
The publishers who attended DPS were focused on the potential upsides of applying the technology to their operations while guarding against the downsides.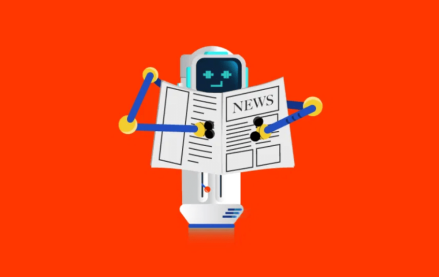 October 2, 2023 • 4 min read
•
•
Now that ChatGPT users can surf the internet for information, some publishers are reconsidering the weight of the issue.