Facebook gives, but continues to take more from publishers
September 20, 2017 • 4 min read
•
•
For all the steps Facebook has taken to support publishers, two new reports offer a stark reminder of who's really in charge. Parse.ly data shows that across its 2,500-site network, Facebook declined as a source of referral traffic to publishers, with Google surpassing the social network to become the biggest referrer. Social analytics firm BuzzSumo, meanwhile, reported that Facebook engagement across 880 million posts from publishers and brands fell 20 percent since January.
Publishers have had angst over Facebook before. But they also come at a time when publishers have to do more to keep up on Facebook, while the platform sends very little revenue in return — a mean of 3 percent, according to a survey by WAN-IFRA.
The usual theories given for the decline range from Facebook's algorithm changes that disadvantage publishers to a desire by Facebook to get publishers to pay for promotion to its emphasis on video viewed directly on the platform, leaving less room for publishers' links back to their own sites.
The evidence for the video theory is that Facebook has encouraged publishers to make video for the platform, and video posts get more engagement than text posts. Facebook is throwing some money at publishers to create TV-like programs for its new tab, Watch, but publishers see this bounty as temporary. Facebook has also been running ads in the middle of publishers' News Feed videos, but that initiative is still in the test phase, and it's too early to tell how successful it'll be. Publishers can put resources to giving Facebook the video it wants, but that doesn't necessarily translate to revenue.
The video pitch also poses a Catch-22 for publishers that recognize they need to build direct connections with their audience by attracting them to their own properties, while Facebook wants to keep people within its own platform.
Facebook is a valued as a way to reach audiences, but the way the algorithm changed this year and its impact on revenue is an issue, said Scott Cherkin, evp of product, audience and business development at Complex Networks.
"They're definitely prioritizing video and keeping the audience within the Facebook platform as much as possible, and it is real a challenge for media brands," he said. "Video is a distributed medium and mostly consumed on social platforms, not on publisher sites, so it's important to think about audience development differently based on whether it's text/photo or video. There was a moment recently when, in the shift to video, it was fashionable for some publishers to consider embracing a fully-distributed model but with so much change, I think the tide has shifted back to wanting to grow a one-to-one relationship with the audience on a site(s) they control."
Even for publishers that pride themselves on being relatively independent of Facebook, the platform is the tail that wags the dog. Condé Nast has worked to speed up the websites of its 22 brands, something Facebook was advising publishers to do. Across the brands, at least 70 people work on audience development, and it's fair to assume a significant amount of their time is spent on Facebook, carefully tending the amount of video they post there, aware that video gets the most engagement of all content types. The payoff is that year over year, Facebook referral traffic is up for more than 60 percent of the company's brands, said Matt Starker, gm of digital at Condé Nast.
Of significance this year is that Facebook has had a public relations crisis on its hands, with revelations about its role in measurement missteps, fake news, political ads from Russian operatives and racist ads. It's been making moves — some symbolic, some substantive — to restore confidence and help publishers' business, from listening tours to more avenues to monetize Instant Articles to a planned test of subscription sales.
Publishers grudgingly say they're having more productive conversations with Facebook, but are still cautious.
"We aren't all-in on Instant Articles since we've seen lower monetization than on our standard mobile pages," said Michael Silberman, digital gm for New York Media. "We continue to be wary of Facebook and its enormous influence. We think the duopoly's power and total share of digital revenue controlled by Facebook and Google is a big problem for the entire publishing industry. We are seeing a higher willingness to engage and hear feedback, but we'll see what they are actually willing to change."
Andrew Montalenti, co-founder and CTO of Parse.ly, said algorithm changes have been always been part of life with Facebook and Google, but the difference now is the consumer trust problem. In Facebook's case, to regain public trust, it might make more frequent algorithm tweaks to appear not to favor one type of news source over another. It also could provide leverage for publishers to push for more openness in their algorithms, he said. "Don't hold your breath, but it seems like a good moment to do that," he said. "Google and Facebook could get good PR from doing that."
https://digiday.com/?p=254877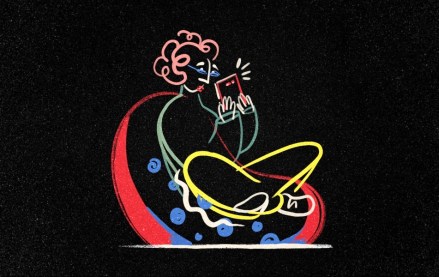 September 28, 2023 • 3 min read
•
•
The Financial Times has launched another lower-priced, subscription-based mobile app product a year after the debut of FT Edit to reach international readers.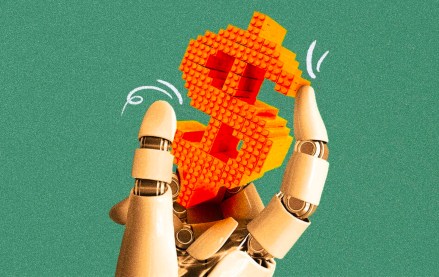 •
Publishers are starting to apply AI to their sales operations.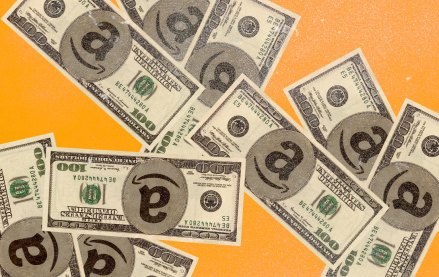 September 27, 2023 • 6 min read
•
•
The agency accused the e-commerce giant of conducting a range of anticompetitive behaviors that hurt both shoppers and sellers.