'Efficient': Publishers are recycling their Instagram efforts for Facebook Stories
January 14, 2019 • 4 min read
•
•
Once a ghost town, Facebook Stories has gotten increasingly more attractive to publishers — partially because Facebook Stories is easy to implement and does not require extra resources beyond what those publishers are already making for Instagram Stories.
Essence's social media director Brahaani Mamo said her company's content on Facebook Stories and Instagram Stories is often similar. That's one of the main reasons she said publishers should be willing to test there.
"The easiest sell is [Facebook Stories are] efficient. If you don't want to invest [additional time and resources], you can cross-post from Instagram Stories. You don't always have that luxury [on social], but you do have the option to check a box, so why say no before you know? Right now, we're still in that learning phases. We're really still getting our feet wet and trying to be as efficient as possible," Mamo said.
Meredith-owned Money, which started using Facebook Stories shortly after its launch in March 2017, said it has the same team for Instagram Stories and Facebook Stories. This isn't a concern, according to Matt Bemer, Money's senior audience engagement editor, because the audience between both platforms and products have significant overlap. Despite Instagram's audience skewing younger, Money's most engaged community on Facebook matches with that demographic, Bemer said.
Money's Bemer said his team assumed that eventually Facebook Stories would look even more like Instagram Stories and introduce a swipe-up feature. A couple weeks back, the feature had come without warning; his team just saw that the links they attached for Instagram Stories were now available on Facebook.
Money is eager to post more to Facebook Stories because of the audience size and engagement the publisher already gets on Facebook, Bemer said. "Facebook is our biggest audience, over a million followers. We want to continue to engage that audience, and we want to be prepared for when the audience gets [more into Stories]. It's very low effort for us, but we knew the opportunity could be huge," said Bemer.
Another way Facebook Stories can take a leaf out of Instagram's playbook and become even more appealing to publishers: a new swipe-up feature, released in December, that allows publishers to direct traffic back to their websites.
On Jan. 10, Facebook Stories helped increased the traffic to So Yummy's site by 60 percent, said Yuval Rechter, head of digital for First Media, which owns the food publisher. The average reach for its Facebook Stories has been 171,000 views, and the click-through rate is 1 percent since the swipe-up feature has been available last month, Rechter said. (So Yummy's Facebook Page has 23.6 million followers.) Facebook doesn't yet break out the number of swipe-ups a Page owner receives in Facebook Stories, unlike they do with Instagram Stories.
"We're using Facebook Stories to send traffic to our site since it's new — 3 million monthly [overall] visits — and we're seeing great numbers," Rechter said.
This swipe-up feature is available if a Facebook Page owner has a verified Instagram account and cross-posts their Instagram Stories that have swipe-up links to Facebook Stories. A Facebook spokesperson said the company will soon test the ability for Facebook Pages to share links organically in Facebook Stories.
Facebook executives have been promoting the swipe-up feature in private meetings with advertisers and publishers and in earnings calls with investors. At CES this year, Stories was one of the main topics of Facebook's discussions with marketers. Facebook vp of ads Rob Goldman told Digiday he predicted more advertisers would use Facebook Stories this year.
Publishers don't have the benefit of making money off ads in Facebook Stories us yet. Advertisers have only just begun experimenting with that ad unit, but some early adopters told Digiday they have benefitted from low CPMs and good conversion rates perhaps due to the lack of competition.
There is a danger that Facebook Stories could go the way of other products developed by the tech giant to lure publishers deeper into its ecosystem. But early adopters said Facebook Stories is proving to be a useful way to reach audiences on the platform and — once again — is not burdensome in the way that previous products such as Facebook Live required dedicated teams.
Facebook Stories can provide a significant number of views, publishers said. Bemer said some days Money's Facebook Stories reach more people than its Instagram Stories. While Money has more 1.1 million followers on Facebook, it only has 291,000 followers on Instagram.
Facebook Stories is "another touchpoint, and it makes sense. If you click on our Facebook Page, you'll see the glowing circle and it gives us another moment to say Money is active," Bemer said.
https://digiday.com/?p=318071
October 2, 2023 • 1 min read
•
•
The publishers who attended DPS were focused on the potential upsides of applying the technology to their operations while guarding against the downsides.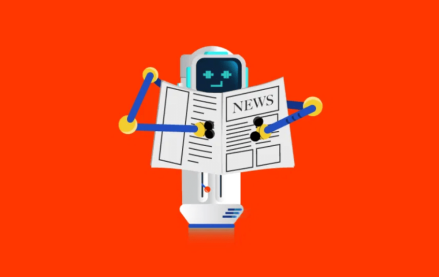 October 2, 2023 • 4 min read
•
•
Now that ChatGPT users can surf the internet for information, some publishers are reconsidering the weight of the issue.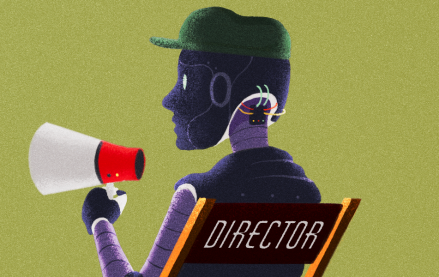 October 2, 2023 • 5 min read
•
•
As Meta makes celebrity-like chatbots, ChatGPT learned to "hear," "see" and "speak" while Spotify is piloting AI-translated podcasts.