Facebook's Rob Goldman: DTC brands aren't just good direct marketers
January 2, 2019 • 5 min read
•
•
Rob Goldman joined the growth team at Facebook in 2012, the same year that News Feed ads launched. Six years later, he's a vp on the ads team and has focused his efforts on perfecting the ad ecosystem amid a year of problems. From ongoing backlash of the 2016 presidential election, Cambridge Analytica, 50 million accounts hacked and more, Goldman's product roadmap got somewhat sidetracked with ad transparency efforts.
"All of our [work on brand safety] is in response to our dialogues with our big advertisers. We're trying to work with them to give them the tools so they feel comfortable where their brand is," Goldman said.
Goldman reflected on the changes they made in the next year, shared what's left to build and predicted what we'll see from advertisers in 2019. This interview has been lightly edited and condensed for clarity.
Facebook had a year of scandals. You're still in the midst of a bunch. How has it affected your job? Unlike YouTube's scandals with advertisers, you don't see pulling dollars. Why do you think that's so?
We've invested huge amounts of resources in working on some of the problems. Not all of them are directly related to ads, but many of them are. One good example in terms of important work we've done over the last year is the work we did around ads transparency and election integrity. Facebook is leading the way in the industry on both those topics. All ads on Facebook are transparent now. That's brand new. That's a different kind of world than the world we lived in before. That's currently all running ads visible on their page, and we're going a big step beyond that into archives, searchable, keyword-based archives of all the ads that have anything to do with election or issues of national importance. The level of transparency there is extraordinary. We had to redeploy all kinds of resources and invest in getting that all together before the U.S. midterms. That's just one example of how some of the broader events of the last 18 months have actually had a pretty direct impact on the ads team and our priorities and investment in our work.
When it comes to other brand-safety concerns, specifically trusting measurement and making sure that content isn't next to anything scandalous, you've made some steps with accreditation and more third-party partnerships. What's next? 
Protecting people and advertisers is the most important thing we do at Facebook. It's ultimately what is going to rehabilitate our brand and our efforts in doing really good work in the areas that relate to safety and trust. We don't want bad content, especially advertising bad content, on our platform. We think if people aren't happy by the content they see, advertisers won't be happy about the content they see. So huge amounts of investment across the company work to try to identify and remove bad content. Not all of that is happening on the ads team as you might imagine. A lot of that is happening in other parts of the company, but it's really important that the bad content is off the platform. We're working really hard on that, and we're making good progress on that. Beyond that, though, we still want advertisers to have control and choice and third-party verification and vendors and all the support that they need to make sure that their ads run in places that they're happy with that they get ROIs that they're happy with.
More and more money is going into digital advertising. Facebook has a huge chunk of that. Obviously, there's also Google and Amazon. How did we get here? 
Nobody wants to live in a world where you need to be a technically sophisticated person in order to be an effective marketer or an effective entrepreneur. That's, unfortunately, a little bit of the world we're in, and I think it's going to change quite a bit in the near future. It's going to be much more simple, and I think people will just start out with a good idea, bring it to a platform like ours or for some of other digital platforms and then very quickly know whether or not your idea resonates with people and why and sort of get a really good roadmap for how you can grow and build upon your idea into a business success.
We've seen the rise of direct-to-consumer brands, companies that have invested so much of their money on your platform. What's next for companies that want to be the next Away, for example?
I think the direct-to-consumer boom comes very much from what I just described: measurability. The fact that you are able to measure your outcomes in this new way and the fact that digital technology is really enabling that. There's a couple of misconceptions I want to clear up there. I think sometimes these are referred to as direct marketing as though they aren't also awesome brands. There's a dichotomy in people's minds that there's DR advertisers and there are brand advertisers and they're different. It's important to note that these direct-to-consumer brands are extremely strong brands in their own right. Just because they have a direct relationship with the consumer doesn't mean they're not new, powerful and effective brands.
What are your predictions for 2019?
I think new brands will break through, win consumers' hearts and make their names using primarily Stories. More advertisers will get on board with the brilliant basics: measuring and optimizing to drive brand success. I also think globalization is the new launch. Brands will go global almost right out of the gate.
https://digiday.com/?p=314686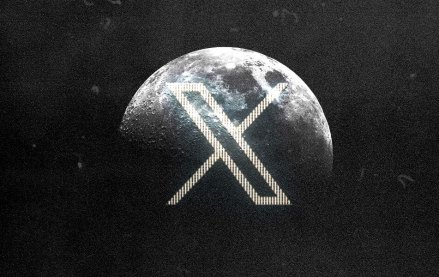 November 30, 2023 • 4 min read
In the packed DealBook conference in New York yesterday, owner Elon Musk bluntly told them to shove it.
November 30, 2023 • 2 min read
WorkTok, or CareerTok, is in full force. Combined, those hashtags on TikTok have over four billion views and it is benefiting Gen Z.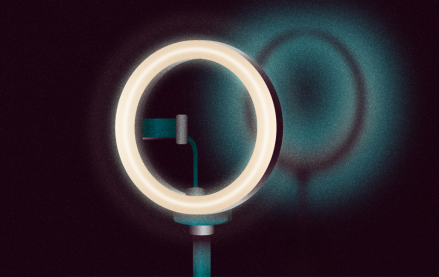 November 30, 2023 • 5 min read
In this week's Digiday+ Research Briefing, we examine how brands have been upping their TikTok investments this holiday season, how Lyft and the MSG Sphere are positioning themselves as ad opportunities beyond OOH, and how publishers are committing to building their events businesses in 2024, as seen in recent data from Digiday+ Research.