CES Briefing: Inside Facebook's ad platform clean up
January 10, 2019 • 8 min read
•
•
Keep up to date with Digiday's annual coverage of the Consumer Electronics Show (CES) in Las Vegas. More from the series →
On Wednesday in Las Vegas, Facebook convened its client council at CES for one of its roughly quarterly check-ins led by Facebook's vp of global marketing solutions, Carolyn Everson. These meetings are opportunities for Facebook's kitchen cabinet of top marketers and agency execs to give the company feedback and for the company to provide them with product updates.
Given Facebook's controversy-filled 2018, there should be plenty to talk about.
Facebook vp of ads and business platform Mark Rabkin — who has attended "almost every client council, like four times a year" since Facebook first called together the council in 2011, he said — sat down for an interview ahead of the meeting. He declined to discuss specific topic areas that may be on the agenda for Wednesday's meeting, but he did answer questions regarding how the company is trying to clean up its ad platform to mitigate misuse and alleviate brand-safety concerns.
Rabkin also addressed how Facebook is "looking at some really privacy-safe clearinghouse-type solutions" to tackle calls from marketers, like Procter & Gamble's Marc Pritchards, for platforms including Facebook to provider greater data transparency and cross-platform measurement.
Story ads
These days Facebook's biggest topic to discuss with marketers is its story ads, said Rabkin. The company has been increasingly pushing the full-screen vertical video ad format since copying Snapchat's story product for Instagram and eventually Facebook and Messenger. The company even plastered signs promoting its story ads on automatic sliding doors at McCarran International Airport, so that marketers coming to CES would see them when exiting terminals on the way to the taxi line.
Data transparency
Marketers like P&G's Pritchard want to get a better look at how many times a person sees a brand's ad across Facebook, Google and various other platforms to make sure they're not annoying people by advertising to them too frequently or creeping them out by so plainly following them around the internet. But for that, they need platforms like Facebook to provide more data that advertisers can use to connect the dots on ad exposure across these platforms.
"I feel like we've actually taken a step back in measurement and de-duping frequency. You can't look at a data set from Facebook and match it up against a data set from Google," said Jeff Ratner, chief media officer at iCrossing.
In light of advertisers' calls for greater data transparency and cross-platform measurement, Facebook is "looking at some really privacy-safe clearinghouse-type solutions," said Rabkin. But given Facebook's privacy failings in the past year alone — from the Cambridge Analytica scandal to its data breach — the company would be hard-pressed to provide advertisers with more data at a time when people and regulators are wary of the data that Facebook is already sharing. "We can't rush it. We need to do it properly," he said.
Rabkin declined to discuss the "clearinghouse-type solutions" that Facebook is looking at in much depth. But he said, "It's just figuring out how can we sanitize the data, aggregate it, anonymize it, hash it and work with some kind of typically third partner — whether it's the classic huge partner either Comscore or Nielsen or whoever — trying to figure out it is possible, how do we put all those pieces together in a way that will actually work."
Ad product abuse
Facebook's ad products have repeatedly been exposed in recent years for enabling people to use its platform to promote fake news as well as to discriminate against certain groups of people. As the examples have piled up, so have questions about Facebook's ability to comprehend how its advertising platform can be misused and to take steps to prevent that misuse before making a product available.
According to Rabkin, over the last couple of years, Facebook has made addressing potential exploitations of its platform "part of the core work of the teams that build each part of the product." Across Facebook's ads measurement team, its ads ranking and delivery team, its targeting team and its interface team, each team has a group of people tasked with working on transparency and control to prevent exploitation and misuse. "And we have within my org a big business integrity team that overall tries to protect the security and integrity [of its ad platform]," Rabkin said. Additionally, Facebook has so-called "red teams" that are separate from those aforementioned teams who are charged with trying to poke holes in Facebook's products to see how they might be misused in ways that those closer to the products may miss.
Brand safety
As Facebook runs more video ads as pre-rolls and mid-rolls attached to publishers' and individual creators' videos, it needs to confront advertisers' concerns whether YouTube's brand-safety problems could surface on the social network.
Concerns about having enough ability to control where their video ads run on Facebook have led some ad buyers to avoid Facebook's pre-roll and mid-roll ads altogether. But in the past year, Facebook has begun rolling out more controls. It has provided advertisers with lists of the publishers and creators whose videos may carry their ads so that advertisers can block individual publishers or creators. And it has rolled out an ad buying program called In-Stream Reserve that limits ads to running across a couple hundred channels that Facebook considers to be among its most watched and brand safe.
However, even with those channel-level controls, publishers have to trust Facebook to weed out individual videos that may be offensive and posted by otherwise brand safe channels. "At the video level, we do have content analysis and review. My understanding is those systems are overall going pretty well, and we're pretty happy with it. But I don't know the latest details about accuracy rates," Rabkin said. He added that Facebook is hiring "a lot of people to work on it, and it is a key product development area for us."
As with YouTube, Facebook is tackling brand safety through a combination of human and computer review, having people make the call on some videos and then using artificial intelligence to apply those judgments to a larger number of videos that people could review, Rabkin said. Of course, that is also how Facebook has tried to tackle its fake-news problem.
If you attended Facebook's client council meeting during CES or have been briefed on what was discussed and are willing to share details, email me at tim@digiday.com.
USA Today hosts live AR demo for advertisers
With all the futuristic technologies on display, CES is as good a venue as any for publishers to entice advertisers to try something new. USA Today Network will be doing just that on Wednesday night when it will host a live augmented reality demo for an unnamed agency and its clients. Gannett's publisher group will have its augmented-reality product team on hand to scan the clients' bodies and create an AR avatar of themselves, according to Kevin Gentzel, president of marketing solutions at USA Today Network. The demo is meant to lay the groundwork should the publisher group eventually introduce an ad product that would reside with USA Today's app and effectively blend AR and branded content. "That's what this whole gathering is about: to showcase leading-edge technology and how media companies like us and brands and agencies can use it," Gentzel said.
Overheard
"There's no alternative to Facebook yet. It's easy to be principled when there's an alternative." — Agency exec on why advertisers aren't pushing back against Facebook over its privacy issues
"Google had an event for advertisers [on Tuesday], but all it was was, 'Hey, here are new names for old ad products.'" — Brand exec
"Way too much thought goes into advertising." — Ad sales exec
"I picked up a lady from The Cosmopolitan who said she's paying $2,700 for her room. That's two and a half mortgage payments for me. And I've got a four-bedroom house." — Lyft driver
"The weirdest thing was being in a cab [at CES] and seeing a self-driving car on the road, and the cab driver saw it and swerved away from it because he didn't trust that it would stay in its lane. That was my first experience seeing a self-driving car." — Colby Smith, svp of content and partnerships at ABC News.
CES Hacks
Extra shoes. "For ladies who wear heels, you always have to have two pairs of shoes: walking shoes and panel shoes," said Minjae Ormes, CMO of Visible, Verizon's prepaid wireless service.
Marketers and media execs attend CES to do business, but parties are no place for that. "Probably they leave valuable things are these parties where they crank the tunes so loud that you're screaming at a person and still can't hear them," said Peter Naylor, svp of advertising sales at Hulu. Naylor, like many execs at CES, prefers to meet with key clients over dinner where the two sides can trade attention for two hours. "If you can get a small private room, that's fantastic," he said. Somewhat less fantastic is when a bunch of people from the advertiser's agency tag along. "All of a sudden they're bringing like 15 people to dinner. It's like, am I just buying you dinner or are we going to have a good conversation?" Naylor said.
Coming Up
8:30 a.m.: Mattel CTO Sven Gerjets unveils the toy marketer's mixed-reality platform, then Digiday's Tim Peterson interviews WWE co-president Michelle Wilson about the sports entertainment company's content strategy and distribution deals at the Venetian.
9:30 a.m.: Hulu CMO Kelly Campbell talks about Hulu's marketing strategy as a direct-to-consumer brand at the Aria.
1 p.m.: Tim Peterson sits down with WWE's other co-president, George Barrios, about the company's use of technology and data at the Venetian.
2:15 p.m.: "The Future of Advertising for TV Publishers," with Adobe, Deloitte, Fox and Xandr at the Aria
https://digiday.com/?p=317714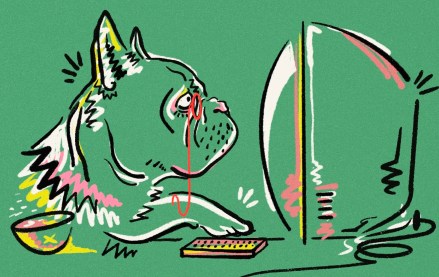 October 2, 2023 • 7 min read
•
•
When it comes to agencies, both of Meta's older sibling social media platforms may be past their primes.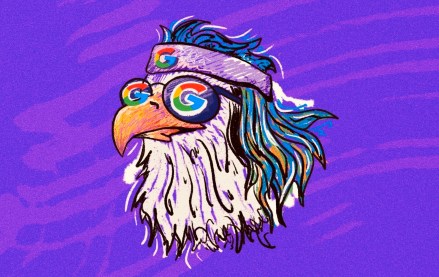 October 2, 2023 • 3 min read
•
•
The legal battle sees Apple and Google et al attempt to conceal their inner workings, developments that mirror the experience of their media customers.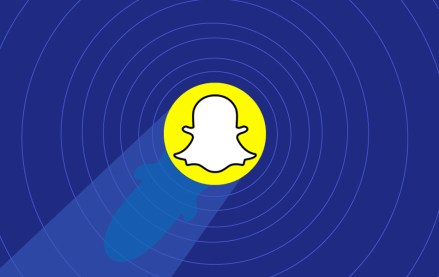 September 29, 2023 • 3 min read
•
•
"We are not diminishing the importance of AR," he said. "In fact, we are strategically reallocating resources to strengthen our endeavors in AR advertising and to elevate the fundamental AR experiences provided to Snapchat users."