Facebook's paying publishers directly. Is this the new normal?
October 25, 2019 • 8 min read
•
•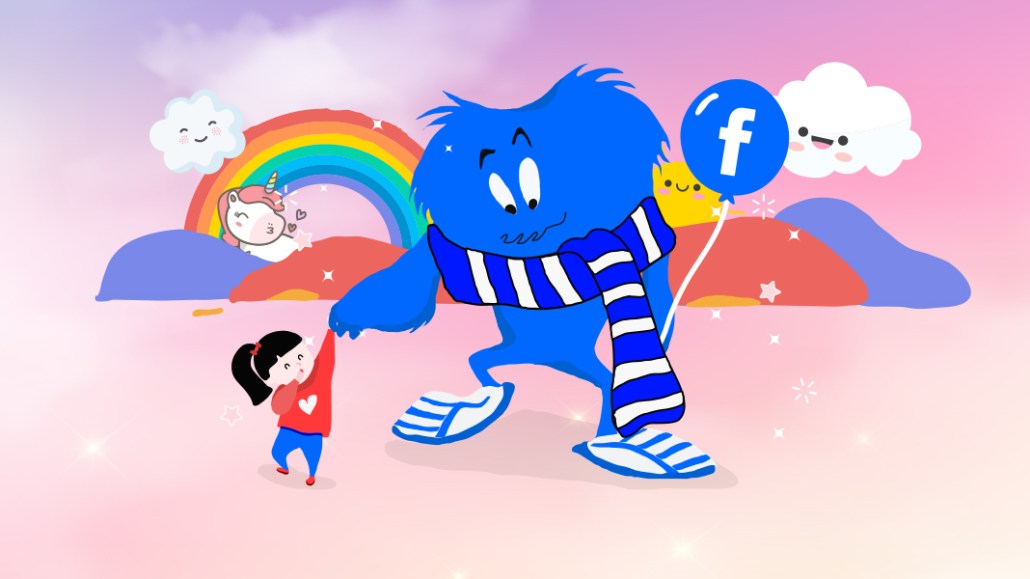 Facebook's long-awaited News product is finally here, and while many publishers are "cautiously optimistic" about its debut, what they really want to know is whether this marks a new era of platform relations — or if it will end up as yet another overhyped product that does little to help publishers find sustainable business models.
Facebook clearly understands the skepticism. It enlisted no less than News Corp CEO Robert Thomson to sit down for a one-on-one with Facebook CEO Mark Zuckerberg at the Facebook News launch event. Thomson has skewered Facebook repeatedly over the years, calling Facebook and its peers "bot-infested badlands" and demanding "carriage fees." On Friday, Thomson said Facebook News set a "powerful precedent that will echo around editorial newsrooms" throughout the world.
Perhaps. To be sure, Facebook News is a significant departure from how Facebook has treated news in the past. For one, Facebook has moved off uncertain ad revenue-sharing deals in favor of direct payments. What's more, unlike something like Facebook Live, publishers are reusing content they have already created. For publishers, in theory, this represents the best of all worlds, combining Facebook's massive reach with guaranteed payments.
"Well, news publishers certainly want it to be the new normal. But it's premature to say there's been a breakthrough," said Robert Whitehead, director of Australia-based McPherson Media Group and the author of a recent International News Media Association report on the publisher-platform relationship.
Facebook News, along with the March 2019 launch of Apple News+, demonstrates a willingness from platforms to pay publishers directly. Even SmartNews, a news aggregator, is also starting to pay publishers, too, with its new SmartView First product.
"We are seeing a better commercial opportunity coming from the platforms than we ever have," said Josh Stinchcomb, CRO of The Wall Street Journal and Barron's Group on a recent episode of the Digiday Podcast. "We've done a couple of big deals this year with platforms and I think the general environment is one where they are valuing — or they're being forced to value — quality journalism and recognize they have to pay for it in some way."
With Facebook News, not all participating publishers will get paid directly for being in it, however. Zuckerberg confirmed Facebook is making "multi-year financial commitments" to some of its partners. The Wall Street Journal previously reported that some high-profile publishers may have inked deals worth as much as $3 million a year. Details on which publishers are getting paid what were not disclosed, but Zuckerberg said two primary criteria will determine if a publisher gets paid directly: if Facebook wants more of its content on Facebook, or if that publisher has a paywall. He also said publishers can choose to run their own ads and collect 100% of revenue generated from them, or use Facebook's own ad network and share advertising revenues with Facebook.
Apple News+, by contrast, operates on a music industry model where Apple keeps 50% and the other 50% is divided up among a stable of publishers who contribute their content, based on how often their content is consumed. SmartNews, while paying licensing fees, is allowing participating publishers to sell display ads against their content and to keep all of that revenue.
Traditionally, other platforms that have been paying publishers for their content, such as Twitter and Snapchat, have adopted ad revenue-sharing models but they do not make direct payments.
Twitter, which has generated a "significant" amount of revenue for some publishers such as Thomson Reuters through in-stream video ads, doesn't have a licensing fee or music industry fee model of its own.
Twitter CEO and founder Jack Dorsey said Thursday he's watching what Facebook is doing with Facebook News, calling it "an awesome exploration" and a "great at-scale experiment" but said that if Twitter were to do something similar, he'd want to ensure it's a "sustainable" model, unlike, say, Facebook's infamous "pivot to video" that led to the demise of a number of publishers.
"I think a number of folks in this room have definitely been in programs that promised the world and were taken away very quickly," Dorsey said. "That amount of thrash can just be so destructive and difficult and demeaning in many cases, and kind of throws the universe into a spin. So, how do we figure out partnership opportunities where we know we can sustain them?"
Snapchat, too, is thinking of doing its own form of a News feature on its app. A source familiar with the matter told Digiday that Snapchat users are seeking more news content and that the company is in the early stages of developing something to house more news-driven content. Whether it will adopt licensing fees or ad revenue sharing has yet to be determined, but some form of payment to publishers will be included.
If direct payments from platforms to publishers ultimately become an industry standard, publishers will have to see which model benefits them more, and on which platforms. It may be that for some publishers, ad revenue sharing on certain platforms yields more profits than direct payments.
Yet even some advertisers question whether products like Facebook News ultimately benefit both publishers and marketers.
"We will not be an early adopter of [Facebook News], even though I like the spirit of that," said Lou Paskalis, svp of customer engagement and innovation at Bank of America Merrill Lynch on Thursday at a media event hosted by Twitter. " I think we are best served when we are direct with the platforms. I think news, in particular, is best consumed in a news environment.
Even if the sentiment and the money are there, these new launches are still separate products that sit alongside these platforms' other news feeds where they still don't pay for stories. Platforms are still directing people to their own ecosystems first.
The New York Times, which was reported to be on the fence about joining Facebook News, ultimately did join, and its decision to do so seems driven by the desire to direct Facebook users back to its proprietary channels and meet its subscription goal of 10 million by 2025; today it has 4.7 million subscribers.
"Our participation in this new tab will promote Times journalism to Facebook's audience while continuing to direct users to our own destinations, support our digital subscription growth strategy and increase our ability to invest in our newsroom," a spokesperson for The New York Times said.
Not all publishers are treated equally on Facebook News, SmartView First or Apple News+, but for most publishers, that's a good thing.
Maribel Perez Wadsworth, publisher of USA Today and president of USA Today Network said at the same event on Thursday, "In the Facebook News Tab, what's important is … an acknowledgment that not all news is created equal. And that true quality journalism is not free and is worth investing in, and it should not be taken for free by platforms."
At Group Nine, Chief Insights Officer Ashish Patel said, "For bigger companies like ourselves, the challenge is to not [have the platforms] treat us like individual creators. A lot of platforms can support individual creators, but when you have much larger cost centers around creating higher quality premium content, there needs to be different levels of support for that to be viable in the long term."
The biggest platform of them all, Google, still remains on publishers' minds, however.
In an email to his staff discussing BuzzFeed News' participation in Facebook News tab, BuzzFeed CEO Jonah Peretti wrote what many publishers are also thinking: "Of course, we're still waiting for Google, in particular, and others to follow Facebook's lead in recognizing the real value they extract from original journalism."
Google, as of late, has been on a charm offensive, pledging its support for quality journalism with the establishment of the Google News Initiative and promising to reengineer its algorithm to highlight original reporting.
But throwing money at a problem that it helped create with its "one-click free policy" that asked publishers to offer free content in exchange for showing up in Google's search engine, doesn't necessarily solve the root of the problem. Together, Google and Facebook have pledged more than $600 million on journalism initiatives within the last two years.
Regulatory pressure might help, however. In France, Google refuses to link to publishers' content in its search engine results to avoid paying publishers, but that law is set to expand to every country in the European Union by 2021.
Facebook News and Apple News+ may also help. "I think competitive pressure from others, with the market pressure that's now emerging with Apple, Facebook, etc. all making some progress, Google would be mad just to sit that one out," Whitehead said.
And even news publishers themselves are contemplating launching their own aggregated news platforms by banding together with like-minded sources. News Corp has Knewz, and just this week, it was revealed by The Information that CNN is working on Newsco. Axel Springer has Upday, which comes pre-installed on Samsung smartphones.
Tellingly, News Corp's Thomson and Axel Springer CEO Mathias Döpfner have been two of the loudest voices decrying the duopoly that tech platforms like Google and Facebook have on the distribution of news content. Whether they and CNN can succeed in offering their own alternative news aggregators will depend on the brands, many of them direct competitors, they respectively enlist, and whether they can ever have enough alliances to have the size needed to compete with the likes of Google and Facebook.
https://digiday.com/?p=350742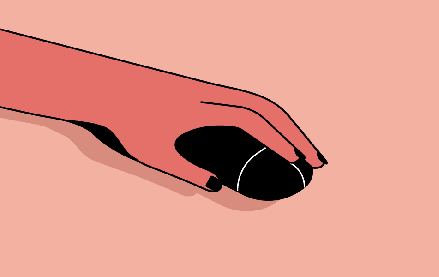 December 1, 2023 • 3 min read
People claim that the role of chief diversity officer is vanishing. However, AI is booming, and the CDO can help ensure responsible AI.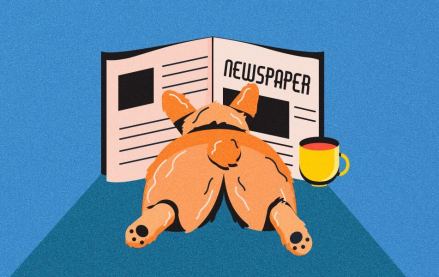 November 30, 2023 • 4 min read
Digiday+ Research found that publishers' programmatic ad revenue didn't quite live up to expectations this year, but they still see it as a growth area.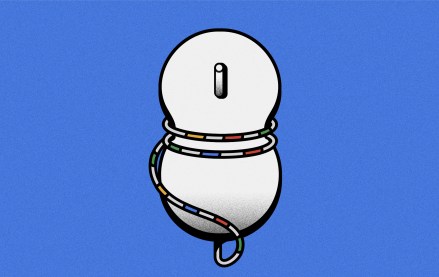 November 30, 2023 • 13 min read
For a couple of publishers, referrals from Google are down upwards of 60%.