'Value over volume': The Economist tightens its paywall
February 27, 2019 • 4 min read
•
•
The Economist has tightened its paywall so readers have access to five articles a month — rather than three a week — in order to nudge more registered users over into subscribing.
At the end of January, the subscription publisher changed its metered access after six months of testing. Reader research found that on average people either read five articles before subscribing or they sign up right away. And a high content threshold would allow potential subscribers to slip through the net and never hit the paywall.
"This approach has enabled us to do both: be a little more efficient on the subscription conversion while ensuring key placements like leaderboards still receive equal exposure," said Marina Haydn, managing director of global circulation.
The Economist has been pretty generous with content, erring on the side of publishing more in front of the paywall and sharing through social platforms to drive people back to subscribe, believing its journalism is its best asset. It has 1.6 million digital and print subscribers, of these 790,000 have a digital subscription, according to the Audit Bureau of Circulations. Over the last five years, circulation profits have doubled, and the goal is to keep this growing, said Haydn. Acquiring more subscribers is one part of the puzzle, and it's also putting more effort on retention — as keeping subscribers is cheaper than finding new ones — and raising the subscription price.
"We're very much on a growth trajectory, the focus is more on value over volume," said Haydn, adding that it's not setting itself public lofty goals, publishers like The New York Times or The Telegraph have. "We have had a strong acquisitions focus. Retention is the biggest strategic priority for us. To be ambitious you need to improve, we want to improve retention on our first-year customers. Retention of those who are with us for one year is very strong."
The move comes as the overall tenor of the industry shifts against advertising and toward direct audience revenue. Publishers of all sizes and stripes are rolling out subscriptions and membership programs to augment weakened ad businesses. The Economist, however, has always charged for digital content. The move to tighten its paywall is a sign that it is centering its strategy even more so on direct audience revenue.
The Economist is directing more energy toward the 12-week period directly after people subscribe to get them into the habit of using its products daily. Subscribers get a welcome email signed by the editor-in-chief, product details and step by step guides to setting up the app and its newsletter portfolio. Each week onward, they're emailed with various reminders on getting to grips with its products.
In March, the publisher will increase its subscription prices by 20 percent — the first time in three years — after research found readers perceive The Economist at a higher quality than the price they're paying for it. The Economist has a long-running introductory offer of 12 issues for £12 ($15.90) before the price goes up to £179 ($237.21) a year.
This year the publisher will balance resources like budget and manpower so 30 percent is on acquiring subscribers and 70 percent on retaining them. According to Haydn, globally 45 people work on driving acquisition. In 2018, the publisher spent over £28 million ($37.11 million) in six months on marketing its full price subscriptions, according to its most recent financial report from September. Some of this will shift to spending on retention, improving customer experience and operations, but it will keep a healthy acquisition budget. Around 105 people work on retention, customer experience and digital products.
While it's the headline stories that drive subscriptions, it's when people dig deeper into other topics The Economist covers, like culture, that leads to more regular engagement and keeps churn stable, said Haydn. Products like apps, podcasts and newsletters can highlight these topic areas. The Economist launched an app for subscribers and a daily podcast, The Intelligence, which it has integrated into the app. Podcast engagement has been good, but it's too soon to share details, she added.
"The Economist's challenge is it is a mature digital product," said Douglas McCabe, CEO at Enders Analysis. "They have impressively avoided diluting their product or changing their approach in order to try and reach further people, which is an easy trap to fall into. Its quality is its advantage, and its large existing subscriber base is the highly visible evidence of its value."
The publisher wouldn't divulge its churn rate. According to Piano, which helps publishers with paywalls, churn rate among publishers is around 10 percent but can vary wildly depending on subscription offers or heavy marketing pushes.
Like many subscription publishers, ongoing political sagas like Trump and Brexit have led to an extended period of growth that lasted into early 2018, but that's been slowing.
"There has been a change in consumer behavior and a numbing of those groups of people who needed to be particularly well-informed. It feels as if some have chosen to go a little bit numb right now," said Haydn. "That does mean that market is a bit more challenging than it was. It's not a downward trajectory but less of a boom than there has been."
https://digiday.com/?p=323785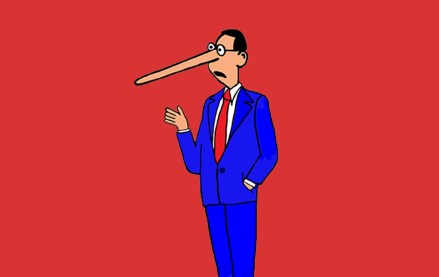 October 3, 2023 • 7 min read
•
•
A new definition for MFAs is available but the vague nature of the guidelines is leading to a lack of standards that might prevent adoption.
October 2, 2023 • 1 min read
•
•
The publishers who attended DPS were focused on the potential upsides of applying the technology to their operations while guarding against the downsides.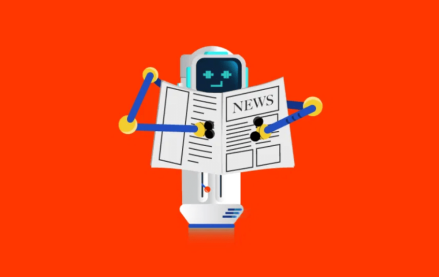 October 2, 2023 • 4 min read
•
•
Now that ChatGPT users can surf the internet for information, some publishers are reconsidering the weight of the issue.