'The duopoly are middlemen': How publishers are building sustainable subscription models
August 17, 2018 • 4 min read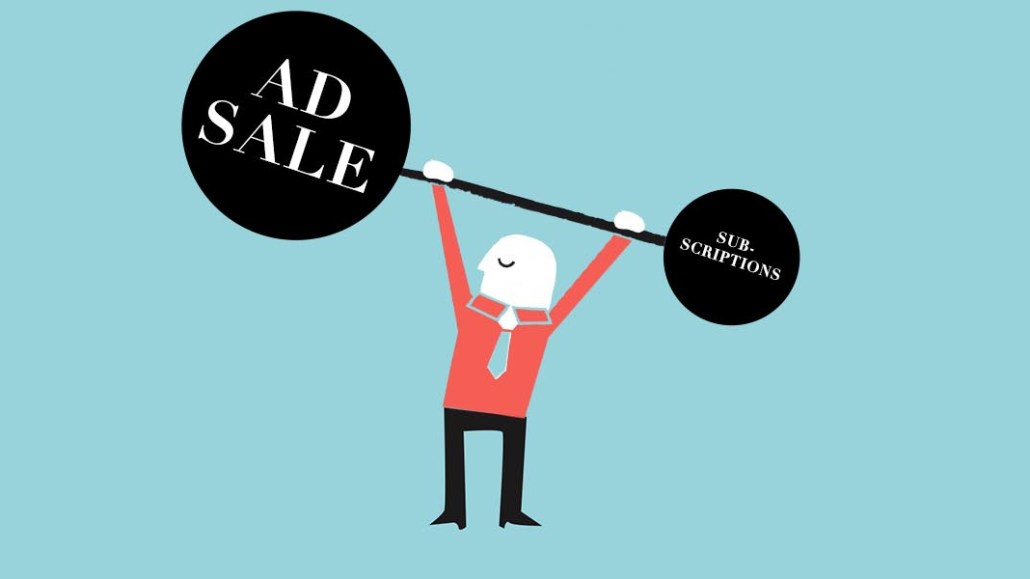 The pivot to paid is in full swing. At Digiday's Hot Topic event about memberships and subscriptions in New York City on Thursday, 150 publishing executives gathered to hear from publishers like The Atlantic, The New York Times and Bloomberg about how to build successful and sustainable subscription models. Up for debate were the challenges in resource allocation, how to personalize the customer experience and the danger of relying on platforms.
Below are the key themes that emerged from the day.
Meaningful retention metrics
Building up a subscriber base is reliant on understanding the audience. The New York Times has a centralized data team of 78 people; two years ago, the data teams for content, advertising and subscriptions were siloed across the organization. In order to scale the subscription business, the Times needed a central pillar for its data efforts.
According to Laura Evans, svp of data and insights, the cohort of subscribers the publisher acquired at the end of 2016 and the beginning of 2017 are retaining well. "What's interesting about those subscribers is that the behaviors leading up to the conversion — we look at the frequency breadth and depth as signals — were just as predictive as those from subscribers prior to the Trump Bump. There was an increase in all readership at the time."
How frequently someone returns to the Times is an important signal in determining whether they will subscribe, so getting people back through tactics like newsletters is a key way of converting them. In terms of retention models, the changes in how people are behaving send warning flags they could churn, for instance, someone who goes form reading eight to five articles a day is at a higher risk than someone reading once a week.
"You need to be able to defend and spell out the metrics that matter to you for everyone to get behind," said Jed Williams, chief innovation officer of not-for-profit trade body Local Media Association, "because you're allocating resource from something that's already 80 percent of your business model."
Risks to ad revenue can be mitigated
Putting up a paywall can throttle reach and so ad revenue. Managing how the two streams work together will inform the flexibility of the paywall. According to research by Mather Lindsay, CEO of Mather Economics, the most highly engaged users and those most likely to subscribe are a small percentage of the audience, but they generate a significant 9 percent of ad revenue, so targeting this group for subscriptions can jeopardize ad revenue. Having a flexible meter so the most engaged users get five articles for free and the rest 10, for instance, lets publisher manage the balance of ad and subscription revenue.
According to Mia Libby, chief revenue officer at The Daily Beast, launching its membership program this year has had no effect on its programmatic revenue. "Ad revenue is a short-term win versus the lifetime value of a subscriber," she said, adding that the publisher will staff up in order to continue to build its pipeline.
"The sales team are talking more about time spent, but the industry still transacts on CPM. Memberships could accelerate this change. The jury is still out on whether or not it's an effective measure."
The promise and problems with platform dependence
While Facebook and Google have amplified their commitment to subscriptions through products, publishers are wary of how close they want to get with them. Platforms widen the acquisition funnel, but who owns the data is a key concern, as well as how successfully customers acquired through social side doors will retain.
"You can't be a publisher and not be thinking about platforms, not marry with them. Facebook needs to be a marketing tentacle," said Jed Williams, chief innovation officer of trade association Local Media Association. "All its products are used to deepen the one-to-one relationship."
Platforms have motives for why they are building out these products, It's worth thinking about how core subscriptions are to their business models. Google has more of an incentive for keeping close relationships with publishers.
But there are alternatives for publishers that don't have the resource for their own check-out system. "The duopoly are middlemen. [Blockchain-based platform] Civil makes the relationship between the reader and publisher easier," said Nushin Rashidian, co-founder of Cannabis Wire, which will soon start charging $1 a day to access a daily newsletter about the business implications on legalizing cannabis. "Readers are owners of the system too, so it's a co-op model. If we publish nonsense, the readers will kick us out."
https://digiday.com/?p=299498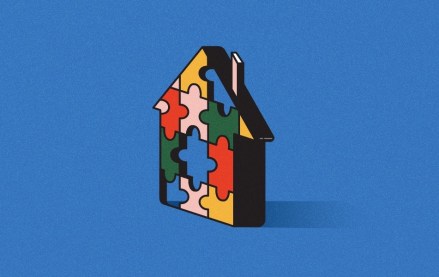 September 22, 2023 • 4 min read
Apartment Therapy's president Riva Syrop took the stage at the Digiday Publishing Summit to discuss the convergence of commerce and sponsorship revenue within its Small/Cool event.
September 22, 2023 • 4 min read
Media execs took stage at the Digiday Publishing Summit to discuss the growing importance of ROI in ad campaigns this year.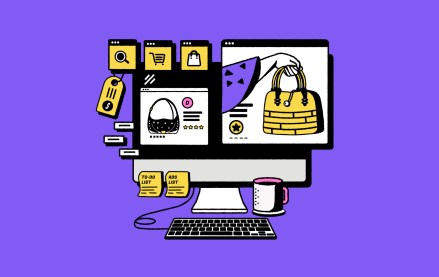 September 22, 2023 • 4 min read
CEO Satya Nadella said AI assistants will be as ubiquitous as PCs and will help users navigate across apps, operating systems and devices.