'Direct, inclusive and diverse': Future's latest female-focused title eyes U.S. audiences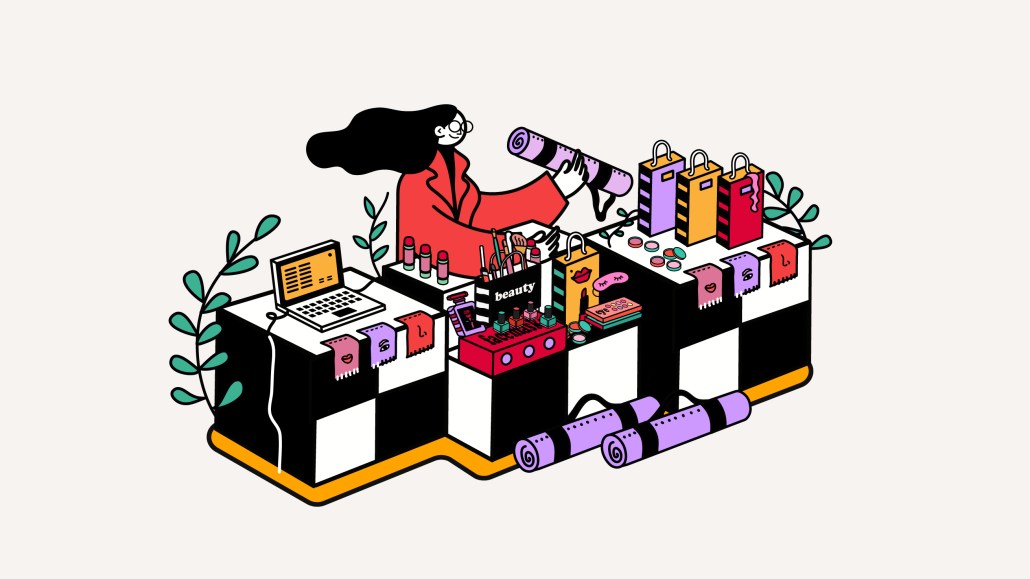 Ivy Liu
For the last two months, magazine group Future Publishing has geared up to launch My Imperfect Life, a title focused on young women with the intention of growing a U.S. audience. It's a relatively new and underserved demographic — and market — for the U.K.-based Marie Claire publisher.
The site went live this week and features content like the best non-comedogenic foundations, natural hair Curly Girl Method for beginners and tried and tested app-controlled vibrators, which play to its e-commerce and affiliate revenue model.
Content sits across eight core categories like life, wellness, beauty, recommendations and travel. A core team of three plans to publish between 18 and 20 pieces of content a day, 70% of this will be available globally with 30% local to either the U.K. or U.S. market. Under Future's women's lifestyle category, which includes titles like Marie Claire and Women & Home — both part of TI Media magazine group which Future fully acquired in April — there are between 30 and 40 staffers who will also commission and create content for the site.
Over the next few months, Future will build out an editorial team and audience in the U.S., where some other Future brands, like Tech Radar and Tom's Hardware, have more of a presence. By this time next year, the team wants the U.S. headcount of the women's lifestyle department to equal the U.K.
Strategically, reaching U.S. young women is attractive. In the U.S. "millennials" are projected to spend $1.4 trillion according to a report from a 5W Public Relations in January this year. In the U.S., millennials overtook baby boomers as the largest group in the last census — and in the U.K they're supposed to become the biggest group this year, according to the publisher. It's a group that legacy TI Media and Future brands haven't served before.
Future has been wary of defining the group by an age range, although 25 to 40 is the closest, and acknowledges U.S. born and established competitors like Bustle, R29 and Hello Giggles.
Most [publishing] "brands pivot to serving this audience, we'll be serving them from the start in a way that's transparent, direct, inclusive and diverse and this audience demands that right now," said Mark Winterton, managing director of women's lifestyle at Future. "We'll be in a powerful position from day one because it will be in our roots."
My Imperfect Life is as tonally on point as you could probably get right now, said independent luxury consultant, Livia Stefanini. "Although similar content platforms targeting women are plentiful, the launch is an example of how much snackable content is in demand, particularly content which blends the lines between entertainment, education and wellness. "
The site is talking with a handful of brands for launch partnerships, (although it wouldn't say which) — spanning brands and agencies in the U.S. and U.K. — where it will offer editorial and social content partnership packages. After taking over a couple of dormant Future brand social accounts, My Imperfect Life is starting with 200,000 Facebook followers and 100,000 Instagram followers. The business model will be an equal combination of affiliate, partnerships and display ads. Winterton was unable to share any specific financial targets.
Emma Morris, head of investment at Starcom UK, applauds the site for its inclusive and diverse content range, like "The UK's first Caribbean meal-prep delivery service is here" and "Everything you need to know about Primark sportswear" written by Sagal Mohammed. Although she notes there's a lot of other platforms that publish more of the broader content.
"Future will have its work cut out in driving its unique selling point as well as SEO and PPC performance within this space," she said. "This doesn't make it unattractive to advertisers. In fact, the remuneration model is very attractive particularly in the current climate."  Affiliate models have a range of remuneration routes based on business outcomes, like lead generation, samples distributed, traffic to the advertiser's site that converts to sales.
My Imperfect Life marks the sixth new title launch from Future since it finalized the acquisition of TI Media in April, after Gardening ETC, Fit & Well, Pets Radar, Adventure and What To Watch. Most use affiliates to monetize through buying guides and product recommendations, powered by Future's e-commerce platform Hawk. Other TI Media brands are going through the process of migrating to Future's content management system, Vanilla.
Future has just rounded off a successful 12 months, estimating profits of nearly $110 million this year.
https://digiday.com/?p=379317