Digiday Research: Subscription publishers battle high churn rates
September 24, 2018 • 1 min read
• By
Digiday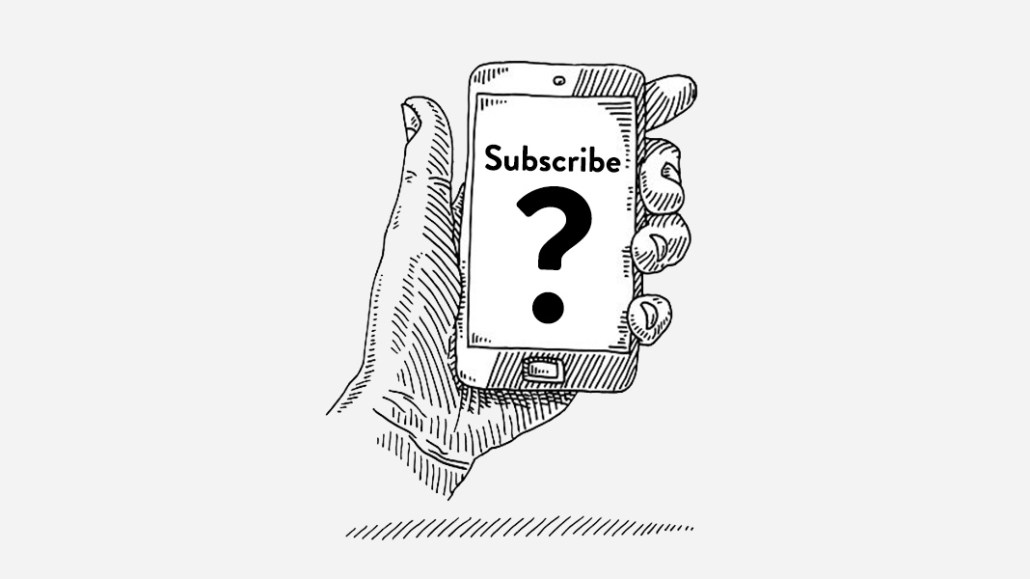 Subscription publishers are constantly battling to retain subscribers, but some have their work cut out more than others, according to a recent Digiday survey.
Forty-one percent of the 62 publishers with subscription products surveyed at the Digiday Hot Topic: Subscriptions and Memberships events last month in New York City said their monthly churn rates were 10 percent or greater, meaning they would need to acquire an entirely new customer base every year to keep their subscriber numbers level.
Given that subscriptions provide publishers recurring revenues and potentially high margins, there's been a concerted effort this year by publishers to shift their focus from customer acquisition to retention.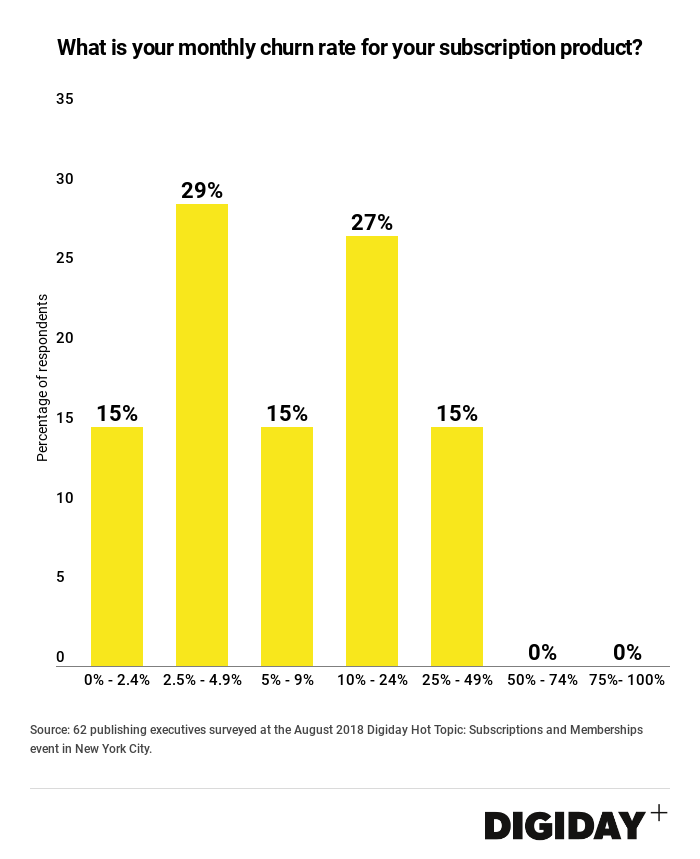 Churn rates can be tricky to calculate because publishers lack a uniform measurement system. Rates can vary wildly after introductory periods and other promotions wear off. Die Welt was losing roughly 50 percent of its subscribers until they reached the three-month mark by which time monthly churn dropped to a more respectable 1-2 percent.
Among other factors that can influence monthly churn rates is the length the subscription. Monthly subscribers are likely to churn faster than annual ones because they have more opportunities to drop-off.
Companies like The New York Times have committed significant resources to developing their customer retention teams, hiring employees from outside of the industry skilled at keeping customers. To reduce churn rates, the Financial Times is improving site experiences and using exclusive events.
According to Zuora, a subscription software company, the average consumer focused publisher had a annual churn rate of rate 35 percent. Since 41 percent of the publishers in the Digiday survey had monthly churn rates of at least 10 percent, well on pace to exceed 30 percent annually, publishers still have a long way to go in addressing and limiting churn.