Digiday Publishing Summit Event Briefing: Why publishers need to think like gyms to retain subscribers
With print ad revenue fading and digital ad spending on course for its first decline in a decade, almost every publisher is looking to a future where readers, rather than marketers, are their core customers.
At this week's Digiday Publishing Summit Europe in Budapest, Hungary, executives discussed how they are looking to diversify their sources of income and the inevitable pain points that come with that exercise.
What we learned
When it comes to subscriber retention, the temptation can be to focus on the end of the subscription. Actually, much like a gym membership, the first 30 days can be the most important in getting a reader to develop a habit. And the more equipment they use in that gym — or in the case of publishers, extra products like newsletters or apps — the more likely they are to stick around. Meanwhile, it's not just about text. The next challenge on publishers' agenda is working out how to monetize video and audio content, beyond advertising.
Publishers are anxiously looking ahead to a post-cookie world, given new privacy regulation and browsers clamping down on tracking. Yet nobody can agree on how to actually prepare. Data-protection authorities and industry bodies are not in alignment. What's a publisher to do? For some European publishers, alliances have been key. Axel Springer is part of an alliance that provides a single login for customers across partner sites that complies with the European Union's GDPR. Elsewhere, the four largest publishers in Switzerland (which is outside the EU) this month formed an alliance for a single login across their sites.
Unless you're BuzzFeed's Jonah Peretti, who has regular catch-ups with Mark Zuckerberg throughout the year, many publishers are still finding it difficult to even get the name of a relevant account manager at the platforms. Same as it ever was, one might say. But publishers at this week's Summit seemed open to the idea of networking — such as sharing which Slack group you need to get an invite to in order to gain a direct line to Apple News. Elsewhere, another suggestion was for publishers to work with their own marketing teams — many of whom will have already made in-roads with Facebook, Google, Twitter, and TikTok (well, perhaps TikTok isn't quite there yet.)
Speaker Highlights
Kjersti Thorneus, director of product management at Schibsted, gave a presentation about how the Nordic publishing giant has turned user revenue into a growth engine.
Over the past decade, Schibsted has undergone a profound shift from being funded by ads to being more dependent on user revenue. Annual revenue from digital subscriptions grew by 34% from 2017 to 2018 — from approximately €50 million to €70 million ($56 million to $78 million). That's the kind of growth rate usually only seen within Schibsted's fintech companies, Thorneus said. The company currently has around 800,000 digital-only subscribers. Meanwhile, the average monthly churn across Schibsted's titles is around 9%.
"It is software together with journalism that makes up the news product in 2019," Thorneus said. Case in point: Schibsted uses an algorithm called Oracle that decides which stories should be put behind the paywall and suggests them to the editorial teams in a Slack channel. Thorneus said 70% of articles Oracle identifies are non-premium by design, and 60% of subscriptions sold by the premium article paywall are driven by that algorithm.
Thorneus also emphasized the importance of "relevance" rather than "personalization." In February, for example, Norwegian newspaper Aftenposten launched an automated and partially personalized homepage. By April, the homepage was generating 10% more clicks to articles, Thorneus said.
Mark Rogers, gm, Europe at BuzzFeed also had plenty of stats on-hand during his solo presentation.
Rogers suggested publishers might be starting to gain an upper hand in their discussions with Facebook. He gave an anecdote that his own News Feed tends to surface old videos he posted five years ago, or a reminder about someone he made friends with 10 years ago. "I think it's struggling with its algorithm to provide meaningful content and experiences," and publishers can help to solve that problem. Last week, BuzzFeed was one of a number of companies announced as partners to license content for a fee within Facebook's News Tab.
Elsewhere in platforms: In 2017, only 30% of the videos BuzzFeed uploaded to YouTube were monetized. Now, it's around 70%. Overall, BuzzFeed generated $84 million in revenue from platforms last year, 12 times more than it was making from platforms in 2014. In total, BuzzFeed generated $200 million in completely new revenue in 2018/19 that didn't exist in 2017, Rogers said.
Closer to home, BuzzFeed U.K. has hired six affiliate content writers over the last two months to fuel the publisher's revenue diversification efforts. (The U.K. newsroom, meanwhile, is only around "20 or so big," Rogers said later in the presentation.) BuzzFeed drove more than 6 million orders globally through affiliate commerce this year, Rogers said.
Tobias Henning, gm premium for Bild and Welt at Axel Springer spoke about how the two Germany titles are aiming for 1 million subscribers, up from around 500,000 today.
Henning said the publisher no longer calculates conversion rate as a percentage of its traffic. "Why not? Because it's difficult [to work out] what is the basis: Do you take the monthly uniques? [But] there you have a lot of fly-bys, or people who just come and go…we are much more focused now on daily uniques." Measuring churn rate is also tricky, Henning said, "There's no common basis for calculating it." The crucial metric, he said, is retention rates from the first month of a subscription into the second.
Henning said exclusive video is increasingly driving subscribers. One reason: It's a lot harder for other websites to copy video versus text articles (legally, anyway.) Axel Springer has also begun licensing content. "The biggest challenge is to find the right content which caters to our audience, which has the same DNA or same tonality as our videos…that is very, very difficult to find," Henning said.
Bild and Welt are still exploring whether ad-free subscriptions are the right way to go. "We don't have the feeling that [an ad-free experience] really makes a difference to the user, we will certainly look into that," Henning said. "Our strategy is that we want to grow in the future both with advertising revenue and with subscription revenue and that includes the subscriber seeing the same advertising as the non-subscriber."
Overheard
On publishers working to get their content featured in Apple News: "Apple came back [and said,] 'We love your content, but our no. 1 priority is format and how to present it within Apple News. It wasn't the content they were interested in, it was actually adhering to their brand guidelines."
On Google AMP becoming a meaningful traffic generator: "Google AMP is fantastic for us — news and search are massive drivers of eyeballs — 50% of our mobile traffic is AMP."
On testing whether slowing down page load times would affect users' likelihood to bounce off a site: "Every 1-second of page-load time was worth to us multiple millions of subscription revenue."
On how to position your "premium" content: "By calling content 'premium' you indirectly say you also create content that is un-premium."
Want to discuss this with our editors and members? Join here, or log in here if you're already a member.
https://digiday.com/?p=350562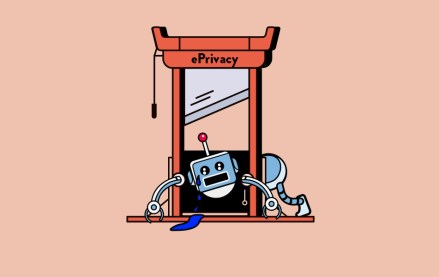 September 29, 2023 • 5 min read
•
•
Publishers are unsure if blocking AI web crawlers is enough to protect their content from being scraped and used to feed AI tools and systems.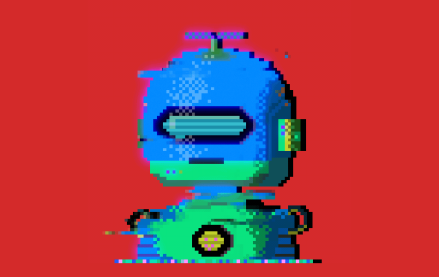 September 29, 2023 • 6 min read
•
•
New features include a new chatbot called MetaAI, Bing search integration, new AI image tools, and dozens of celebrity characters.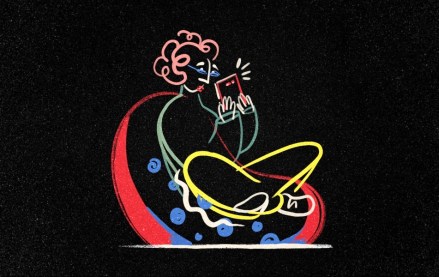 September 28, 2023 • 3 min read
•
•
The Financial Times has launched another lower-priced, subscription-based mobile app product a year after the debut of FT Edit to reach international readers.