The most creative Trump resistance side projects
February 15, 2017 • 5 min read
•
•
The current political climate in the U.S. is unprecedentedly polarized. But agency executives — largely a creative, left-leaning lot — are feeling emboldened. Increasingly people in the creative industries are letting off a little steam in side projects that poke fun at the president's agenda and creative way with words.
Here are some of the most creative we've found so far.
A Twitter bot that turns Trump tweets into investment strategies
Max Braun, software lead for Google X, knows that when Trump tweets, the stock market responds. So Braun built a Twitter bot, @Trump2Cash, to monitor Trump's feed for mentions of publicly traded companies. Then, he created a simulated fund that would immediately trade the affected stocks based on the detected sentiment: buy if positive and short if negative.
For instance, when Trump criticized CNN, ABC and NBC for their inaccurate polls, @Trump2Cash immediately analyzed that The Walt Disney Company's stock price went down.
https://twitter.com/Trump2Cash/status/828574457794932736
Braun shared the results of his initial test in his post on Medium, demonstrating that the algorithm is almost accurate. "The simulated fund has an annualized return of about 59 percent since inception," he wrote.
He made the code available on GitHub. If you make a profit with the code (and a bit of luck), Braun encourages users to donate the money to the American Civil Liberties Union, the National Resources Defense Council and Planned Parenthood.
A parody Twitter account that rewrites Trump tweets
President Trump is a bit emotionally unpredictable on Twitter. Fortunately for Twitter, a parody account, @MatureTrumpTwts, takes every tweet from the president and rewrites it to sound like it came from a mature, reasonable person.
Security is paramount & I'll work to seal leaks, ensuring we operate transparently & swiftly to keep all Americans safe.#thebuckstopshere https://t.co/oSTRK4CWPb

— PresidentialTrump (@MatureTrumpTwts) February 14, 2017
The person behind @MatureTrumpTwts, who prefers anonymity, said that this Twitter handle is his side project and he started it after Trump tweeted about how the Hamilton cast should not have spoken to Vice President-elect Mike Pence. Today it has around 122,000 followers.
"It felt like such an assault to the First Amendment rights, and a sucker punch to the stomach," he said. "I felt angst, and the need to not feel powerless, so I did something that gave me back some control. I decided I would not let this tone become normalized."
From a PR professional's perspective, Chris Orris, senior account manager for agency Oxygen, thinks that @PresidentialTrump's tweets are "among the most civil and least accusatory" of all Trump protests. "Yet for me, it's the most powerful and among the most elegant use of social media for justice that I've ever seen."
The ACLU Dash Button that makes automatic donations
Finding no donation API that he could use to automate the process of donating to the ACLU, programmer Nathan Pryor created his own that functions the same way like Amazon Dash Button. Every time he presses this self-developed button, he automatically donates $5 to the ACLU.
In his Medium post, Pryor shared technical details on how anyone can use Python scripts to build the ACLU Dash Button on their own. Three days ago, someone built a donation button for Planned Parenthood with the same code.
Nick Rovisa, senior project manager for agency Rain, thinks that those dash buttons signal the next step in digital activism, and in theory, they are probably the easiest way to donate on earth at the moment.
"Best of all, they let people capitalize on 'rage donations,' those that funnel in when something so outrageous happens that people donate money in retaliation," said Rovisa.
Customized 3D keychain that shows your identity
When President Trump signed an executive order that suspended admissions for Syrian refugees and limited immigrants from seven predominantly Muslim countries, Brooklyn-based 3D printing factory Voodoo Manufacturing initiated a campaign called #WeAreAllImmigrants in protest of Trump's immigration ban.
At weareallimmigrants.world, visitors can customize 3D printed keychains that represent their heritage, in the form of "I come from X country."
"I was born in the U.S. but my family members came from different countries in Europe, so I questioned myself how I could be more active," said Jonathan Schwartz, co-founder and chief product officer for Voodoo. "Customized keychains are a small part of what I do. This campaign is not to make a political statement but an objective statement that what's going on is bad. I hope that we can show more inclusion towards immigrants."
Each 3D keychain costs $5, of which $3.25 covers production and shipping and the rest will be donated to the ACLU. Voodoo has got more than 250 orders so far. When asked if he is trying to monetize Trump resistance, Schwartz answered, "Absolutely not. As a startup, we unfortunately don't have deep pockets like Google that can make a corporate donation."
Solar-powered T-shirts that poke fun at Trump's wall
Agency Arnold Worldwide started resisting Trump before his inauguration, in a slightly more risqué way. In an effort to bring awareness to how cost-effective and sustainable solar energy is (partially for the agency's client Beamer Solar), the team wanted to get a response from solar's toughest critics: Republicans. So it brought some "Build A Wall" t-shirts to the Republican National Convention back in October of last year, and handed out to any Trump supporter who wanted one. Little did those recipients know, once the sunlight hit the shirt, the other half of the sentence would show up and turn this pro-Trump message on their shirts into a pro-solar message: "Build A Wall of Solar Panels on Your Roof."
But to the team's surprise, most Republicans didn't get mad. Instead, they laughed it off. "We thought it would be a different reaction, like, we would get backlash from Republicans for putting them on the spot about sustainable energy," said Sam Mullins, vp and creative director for Arnold Worldwide. "But it was nice to see people come together over solar."
https://digiday.com/?p=222548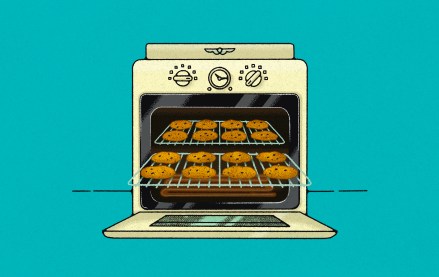 December 11, 2023 • 1 min read
Digiday Programmatic Marketing Summit attendees speak out on why they rate the overall industry's post-cookie readiness so low and what it'll take to raise it.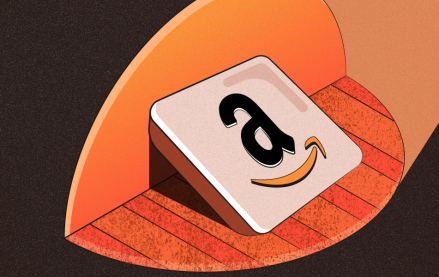 December 11, 2023 • 4 min read
Retail advertising is poised to have its moment, and brands and retailers are upping their marketing spend on Amazon and making the channel a more important part of their holiday plans this year.
December 8, 2023 • 3 min read
For Atlas Creative, expanding into Roblox is not solely a play to scale up. The company believes there are concrete benefits that will come with having a hand in multiple metaverse platforms.