CNN is kicking off a podcast push with a Jeffrey Epstein series
January 22, 2020 • 3 min read
CNN normally pounces on any new trend beginning to emerge in media. But the multimedia news giant took its time to invest in audio. Only now is it making its entrance into the arena with the creation of a standalone audio division that will focus on podcasts and other forms of audio content.
The newly launched group, called CNN Audio, will as a separate business unit within CNN Digital, with dedicated product and audience teams. After a round of hiring, CNN Audio is expected to have "several dozen" people working on producing and distributing audio content, said Courtney Coupe, vp of CNN Digital Productions.
Although CNN Audio will not be focused solely on podcasts, they will receive a lot of the group's attention, Coupe said. CNN Audio anticipates launching eight to 12 new podcasts this year, in addition to continuing to produce audio-only versions of its linear TV programs, which it has distributed for many years. The first new podcast, "The Jeffrey Epstein I Knew," is expected to be launched later this quarter, Coupe said. The seven-episode series, hosted by CNN senior reporter Vicky Ward, re-examines reporting Ward did when she was asked to profile Epstein for Vanity Fair more than a decade ago and reflects on time Ward spent speaking to him.
While digital audio and podcasting are older digital media formats, platform providers such as Google and Amazon and streaming services like Spotify have lately become more interested in them. Their attention, in turn, has only served to incentivize legacy media companies to focus on these formats, with the understanding that digital audio's future will extend beyond a single format.
"CNN has really experimented with audio in the past without going all in, Coupe said. "What we needed to do was not jump on a bandwagon and make sure we were examining every aspect of the audio business and be thinking about audio in a much bigger way than just podcasts."
After producing audio versions of its television shows for years, in 2016 CNN began experimenting with the creation of original podcasts with the launch of "Daily DC" and "Party People." Early in 2016 it entered a partnership with political commentator David Axelrod to distribute "The Axe Files," a podcast he initially created with the University of Chicago.
The advertising potential for podcasting has been relatively small to date. While no specific factor convinced Coupe and her colleagues it was time to invest in an audio division, she cited the success of "Impeachment Watch," which scored more than 3 million downloads within two weeks of its Oct. 4 launch, along with persistent interest from business partners and platform providers. Overall, the average monthly number of downloads of CNN's podcasts rose from 12.9 million in 2018 to 21 million in 2019, a CNN spokesperson said.
Plus, Coupe said CNN is hoping to cover the 2020 presidential election race in a host of ways, with CNN Audio's team busy planning how to switch from producing a daily impeachment podcast to one about the Democratic primary race.
CNN is not the only news company hoping to capitalize on interest in the upcoming elections through podcasting. NBC News, The New York Times and Slate have also invested in daily news podcasts, which are likely to focus on the 2020 elections.
These podcasts are launching at a time when advertisers are becoming increasingly comfortable advertising on politics-focused podcasts, said Stephen Smyk, svp of podcast and influencer marketing for media agency Veritone One. Although some advertisers are leery of spending on anything that smacks of politics, Smyk said, pedigreed news publishers are more likely to be considered over pure purveyors of commentary or opinion.
"There's more openness to political content than there was six months to a year ago," Smyk said. "Most clients are realizing that as long as they're not loading all their money into one side versus the other, they're not getting a lot of negative feedback."
https://digiday.com/?p=357331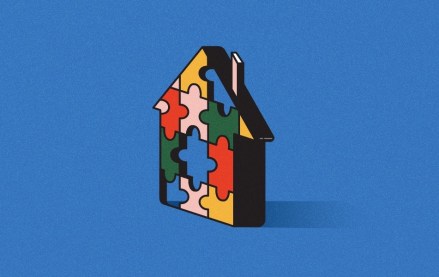 September 22, 2023 • 4 min read
Apartment Therapy's president Riva Syrop took the stage at the Digiday Publishing Summit to discuss the convergence of commerce and sponsorship revenue within its Small/Cool event.
September 22, 2023 • 4 min read
Media execs took stage at the Digiday Publishing Summit to discuss the growing importance of ROI in ad campaigns this year.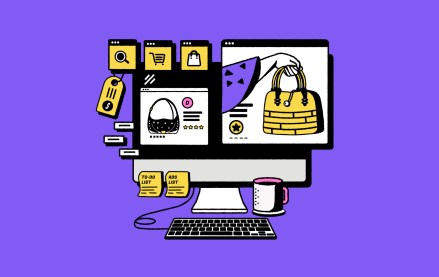 September 22, 2023 • 4 min read
CEO Satya Nadella said AI assistants will be as ubiquitous as PCs and will help users navigate across apps, operating systems and devices.