BBC Global News is launching more verticals and sub-brands — outside of its regular news cycle — in order to grow its international audience and drive more ad revenue.
Currently, BBC has five content verticals — Culture, Travel, Future, Worklife and Reel — which houses its non-news video content. Within the verticals, it has sub-brands based on audience and advertiser demand. This week, the BBC launched two sub-brands under the future vertical, Future You, focused on wellness, and Future Planet, focused on sustainability, announced at the BBC's U.K. Upfronts event.
Broadening the scope of its Future vertical was a natural progression, said Mary Wilkinson, head of editorial content at BBC Global News. As well as being hot-button topics like sustainability and wellness, advertisers are becoming more active in the space.
"Climate used to be a bit of a turn-off for audiences, but now we can frame it in a way where we can mitigate against the worst effects," she said. "People are genuinely hungry about it and expecting more from corporations and governments."
On the BBC Future vertical, stories on plastic pollution, wooden houses and the poisons released by the melting Arctic ice are getting between 150,000 and 280,000 unique visitors each, according to the publisher. Another wellness piece published on Future recently examined whether eating eggs is bad for health. According to Wilkinson, this has had 1 million page views and a dwell time of five minutes.
Aligning with sustainability has been inching up the list of priorities for a lot of brands across industries like technology, travel and finance. BBC has two conversations with brands about content campaigns running on Future Planet, and Wilkinson is confident the sub-brand will prove popular. According to the company, 62% of its audience across platforms are millennials, between 25 and 35 years old. BBC research indicates this age group has more positive feelings toward brands that champion environmental issues.
Wellness is also a booming category, and the BBC is looking for a slice of the $4 trillion global industry, according to stats from the non-profit company, Global Wellness Institute. According to research from the BBC, 38% of its audience are health, fitness and beauty enthusiasts and 21% have engaged online with brands in the health care, pharmaceutical and beauty products space.
Branded content and sponsored editorial are driving the growth of BBC Global News revenue, said Wilkinson. 2018-2019 was BBC Global News' most profitable year, thanks to 4% sales growth in both ad sales and distribution revenues. Ad sales in the U.S. grew 16% year over year, the region's best performing year, although it wouldn't be more specific with figures.
"It's not an easy ad market," said Wilkinson. "You need to constantly make sure you understand what clients want and that you're giving them what they need. It's slightly unpredictable with global changes, in one part of the world it will be feeling the squeeze so you need to look elsewhere to make up the shortfall."
A lot of the appeal for organizing around verticals and sub-brands, for the BBC as well as advertisers, is the flexibility to create new hubs to respond to audience trends. In July this year, it launched Worklife, which covers how work and the culture of work is changing. The team of five at launch, led by site editor Kieran Nash, opted for a quality-over-quantity model, publishing one or two deep-dive pieces a day. This ranges from 996, the startup culture in China of working from 9 a.m. to 9 p.m., six days a week, to the growing demand for happiness coaches in India.
Like other BBC verticals, the popularity of articles like "How to tell if you're close to burning out," with four times the average traffic, and "Garages — the new affordable houses?" with three times the average traffic, spurred Worklife into being.
"There are other sites that cover topics of interest to millennials and other sites covering business lifestyle content, but no one is doing it with a good global perspective," said Nash. "The BBC is the leader in global news. We thought we can cover these topics of work and life successfully."
https://digiday.com/?p=347455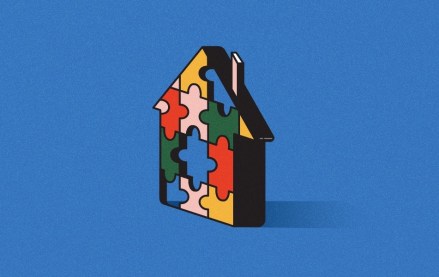 September 22, 2023 • 4 min read
Apartment Therapy's president Riva Syrop took the stage at the Digiday Publishing Summit to discuss the convergence of commerce and sponsorship revenue within its Small/Cool event.
September 22, 2023 • 4 min read
Media execs took stage at the Digiday Publishing Summit to discuss the growing importance of ROI in ad campaigns this year.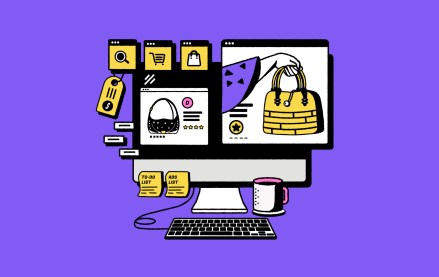 September 22, 2023 • 4 min read
CEO Satya Nadella said AI assistants will be as ubiquitous as PCs and will help users navigate across apps, operating systems and devices.