Podcasting has always been a lot like old-time radio. In 2017, it's about to get even more old-timey, as podcast networks, publishers and brands all embrace branded shows.
Barely more than a year after GE and Panoply debuted "The Message," a Cannes Lion-winning science fiction podcast that was compared to "War of the Worlds," branded podcasts have come en vogue: Publishers including Gimlet, Midroll and Gannett have all launched brand studios, pulled in new advertisers, gotten existing ones to fork over more money, and some industry observers expect that branded content in podcasting will more than double in 2017.
"It is kind of exciting and hot right now," said Matt Turck, the chief revenue officer of Panoply, the Slate Group-owned podcast advertising network, which earns as much as 25 percent of its podcast revenue from custom content.
Even by podcasting standards, a smallish advertising market that still commands CPMs that go as high as $100, these branded programs do not come cheap. A sponsored show like "Open for Business," which Gimlet Creative produced in partnership with eBay, can cost an advertiser something in the mid-six figures. And unlike traditional podcast ads, which are still largely direct-response in nature, branded shows serve fuzzier brand goals. But advertisers are drawn in by the medium's unusual intimacy.
"This is one of the most direct ways of reaching a consumer," said Alexa Christon, the head of media innovation at GE.
Christon knows firsthand that direct doesn't mean small. GE's two shows, "The Message" and "LifeAfter," combined, have had their episodes downloaded over six million times. "That's a big audience that is saying, 'I elect to listen to 20 minutes of branded entertainment.' That's a huge opportunity for a brand," Christon said.
While GE's success in the medium is in a category of its own, there are other bright spots. "Open for Business," for example, drew more than double the downloads Gimlet promised eBay, according to Gimlet cofounder Matt Lieber. Panoply, which made its first branded podcasts for HBO, has officially made more than 100 branded podcast episodes across more than 20 advertisers. Just a few months after deciding to make branded podcasts a focus for 2017, USA Today's parent Gannett has already locked in three different branded podcasts which will debut later this year.
To date, most of this money has pooled into the pockets of the established players above. But there's enough new money coursing into the market that some observers expect new players to get involved. "I think this will get some [mainstream] agencies interested," said Glenn Rubenstein, the founder of Adopter Media, a media agency that specializes in podcasts. "You'll have some brands doing this, too."
Rubenstein said everyone should be wary of user fatigue — "At what point does the skepticism kick in?" he asks — but some advertisers have been smart enough to keep their brand and product mentions at a minimum. GE's shows mention research and products it works on, while others simply mention the brand at the beginning and close of shows.
"Branded podcasts that steer away from the obvious commercial tie and create content that is highly useful for the subject matter are making the most headway here," said Dave Van Dyke, the cofounder of Bridge Research, a media research firm that's studying the podcast market.
How many more brands pile into this space in 2017 remains to be seen. But the high costs and the hurdle inherent in producing a high quality will keep plenty away.
"I don't think every single advertiser in the world needs its own show," said Lex Friedman, the chief revenue officer at Midroll. "A lot of [brands] are interested, and fewer are interested when we start talking about the dollars and cents."
https://digiday.com/?p=216582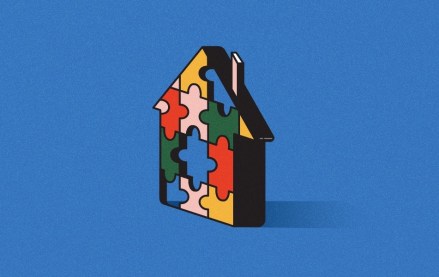 September 22, 2023 • 4 min read
Apartment Therapy's president Riva Syrop took the stage at the Digiday Publishing Summit to discuss the convergence of commerce and sponsorship revenue within its Small/Cool event.
September 22, 2023 • 4 min read
Media execs took stage at the Digiday Publishing Summit to discuss the growing importance of ROI in ad campaigns this year.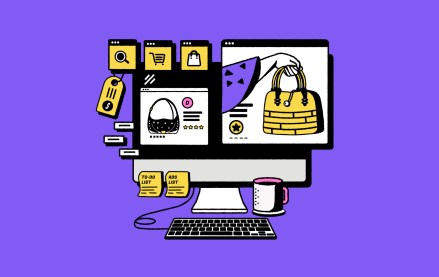 September 22, 2023 • 4 min read
CEO Satya Nadella said AI assistants will be as ubiquitous as PCs and will help users navigate across apps, operating systems and devices.