'Unpolished and real': Bauer's Debrief is getting into podcasting
March 31, 2017 • 3 min read
Navigating adulthood in the connected age is rife with obstacles. How do you meet new people when your uni friends aren't living next door? How do you avoid the feelings of inadequacy while scrolling through Instagram? While we might be living in the most digitally connected age — where WhatsApp conversations replace actual conversations — we all know this makes us more lonely.
This is the topic of a recent episode of The Debrief's Podcast, "How to meet new people when you are so, so lonely," coming from Bauer's 3-year-old, digital-first title aimed at women in their 20s.
The Debrief Podcast is producing an eight-part series hosted by two members of its editorial team, looking at topics like personal finance, loneliness or ways to get over a broken heart. This series is sponsored by U.K. financial firm Financial Services Compensation Scheme, with the commercial message coming in the form of a financial tip or hack within the podcast related to the topic. For the first episode, which was available for download March 28, the presenters give tips on cost-effective ways to exercise. 
"The podcast space feels authentic; there's something unpolished and real about it," said Lauren Holleyoake, publisher of The Debrief and Bauer's fashion magazine, Grazia, adding that the publisher carried out audience research on 1,000 of The Debrief's readers and found that 44 percent listened to podcasts in the last six months, and half of those listened to podcasts once a week. Bauer Media also has dozens of radio brands in its stable, including urban station Kiss and pop channel Absolute, making the move into audio an obvious evolution.
Download figures for the first episode are in line with expectations at this early stage, though the publisher declined to share them. "We're ostensibly talking to an existing audience," she said. "We don't want to talk to 5 million people; we're not trying to be a massive broad beast. The goal is to gain deeper connections with our audience of 20-something-year-old females."
The Debrief knew this type of life advice was popular with readers. According to Holleyoake, the Ask an Adult section, where journalists speak to experts about real-life matters, consistently does well on site. Choice articles include "Is soya really fucking with our hormones?" "Why can't I concentrate in an open plan office?" and "I'm not pregnant so where the hell is my period?"
Part of the appeal to readers, Holleyoake believes, is its tone. "It's not trying to be cooler than cool, or to be overly controversial; it's smart but funny," she said. "Light, but readers trust us." Recent headlines include: "Meet George Osborne: The country's most prominent slashie," (someone who doesn't see their day job as their real job) after news the MP was planning to moonlight as the Evening Standard editor, and "How we turned 2016 into a meme and blamed it for everything."
When The Debrief launched in 2014, branded-content partnerships were its main bulk of revenue. Holleyoake said that, because of this, incorporating commercial messages into podcasts doesn't feel forced. Around 80 percent of The Debrief's revenue comes from branded content — the rest from display — and previous clients include Chanel, British Airways and Bourgeois. The publisher puts out about 18 pieces of content a day, and approximately 25 percent of an editor's time is spent on commercial content. The Debrief draws on Bauer's centralized commercial and audience development teams.
Last year, the publisher claims audiences grew 43 percent and is mostly now all organic traffic. The Debrief also saw a 48 percent increase in revenue, although it wouldn't share exact numbers.
"The revenue from this podcast deal has been significant," said Holleyoake, adding more brand partnerships are coming. "The format is immersive. It's the difference between watching film on a laptop or going to cinema — it's lean in. This is a consumer offering as well as revenue stream; all roads lead to same thing: deepening engagement."
Image: Courtesy of Bauer.
https://digiday.com/?p=229938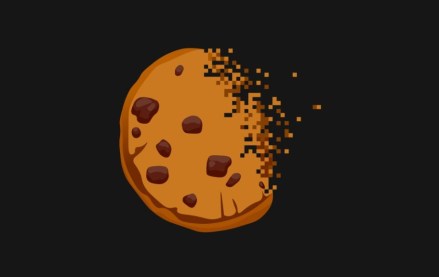 September 25, 2023 • 1 min read
During the Digiday Publishing Summit, execs from companies including Condé Nast, Dotdash Meredith and Thomson Reuters assessed the industry's readiness.
September 25, 2023 • 5 min read
Publishing executives shared their honest and unfettered opinions on the rise of generative artificial intelligence technology and its impact on traffic, IP protections, content production and jobs at the Digiday Publishing Summit last week.
September 25, 2023 • 5 min read
Here is A sampling of other AI-related news from last week.